3 Right Ways
"If there's only one Nation In The Sky, shouldn't all passports be valid for it?"
-Yann Martel
For this one I used an 8B graphite, a No.2 pencil (my favorite), a straight-edge for line work and a paper stump for shading: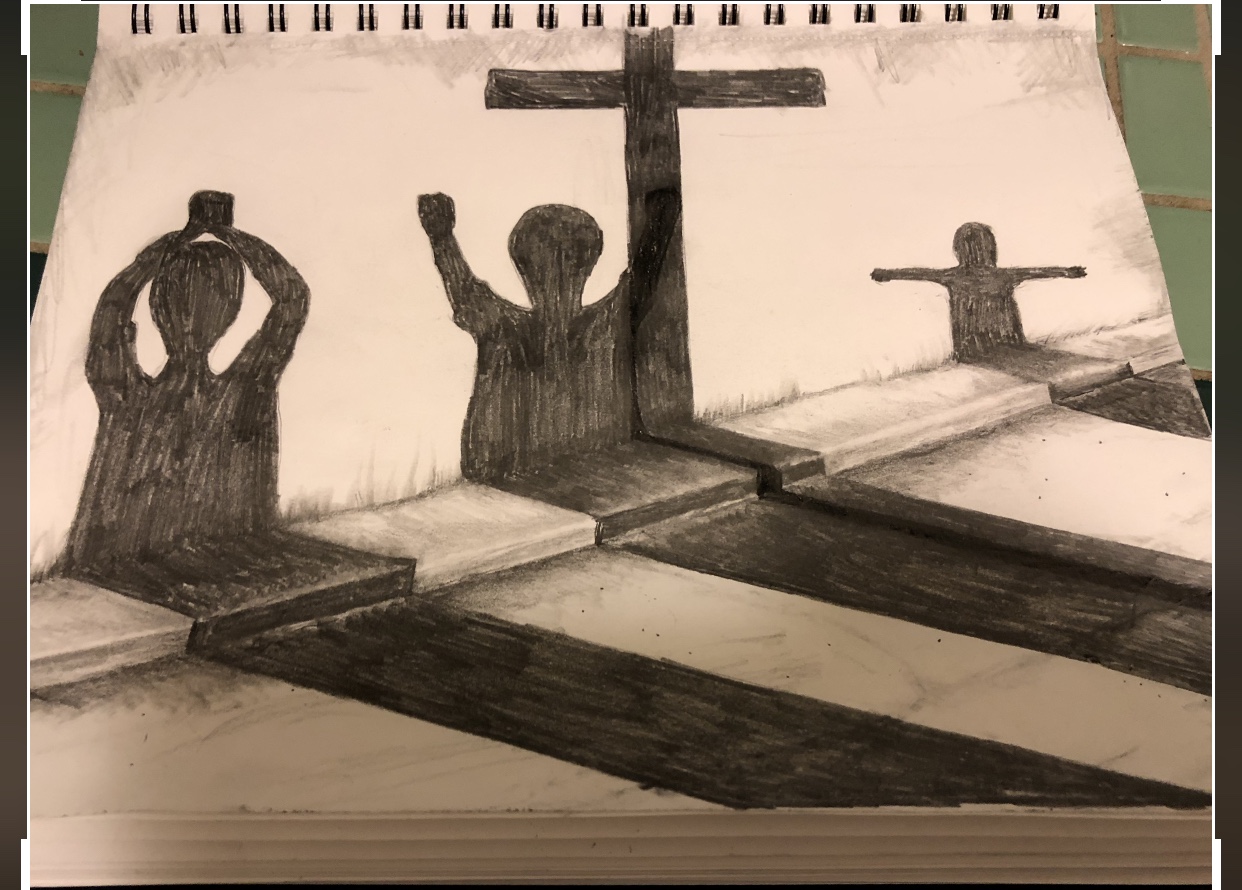 3 Right Ways
"Atheism turns out to be too simple. If the whole world has no meaning, we would have never found out the world has no meaning."
-C.S. lewis.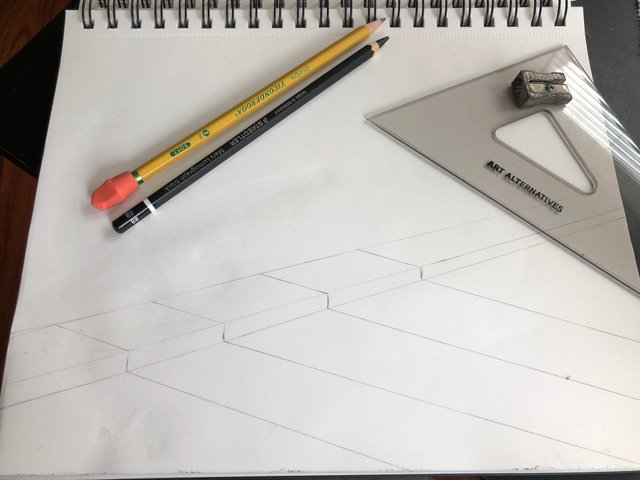 Line work.
"The easy confidence with which I know another man's religion is folly teaches me to suspect my own is also."
-Mark Twain.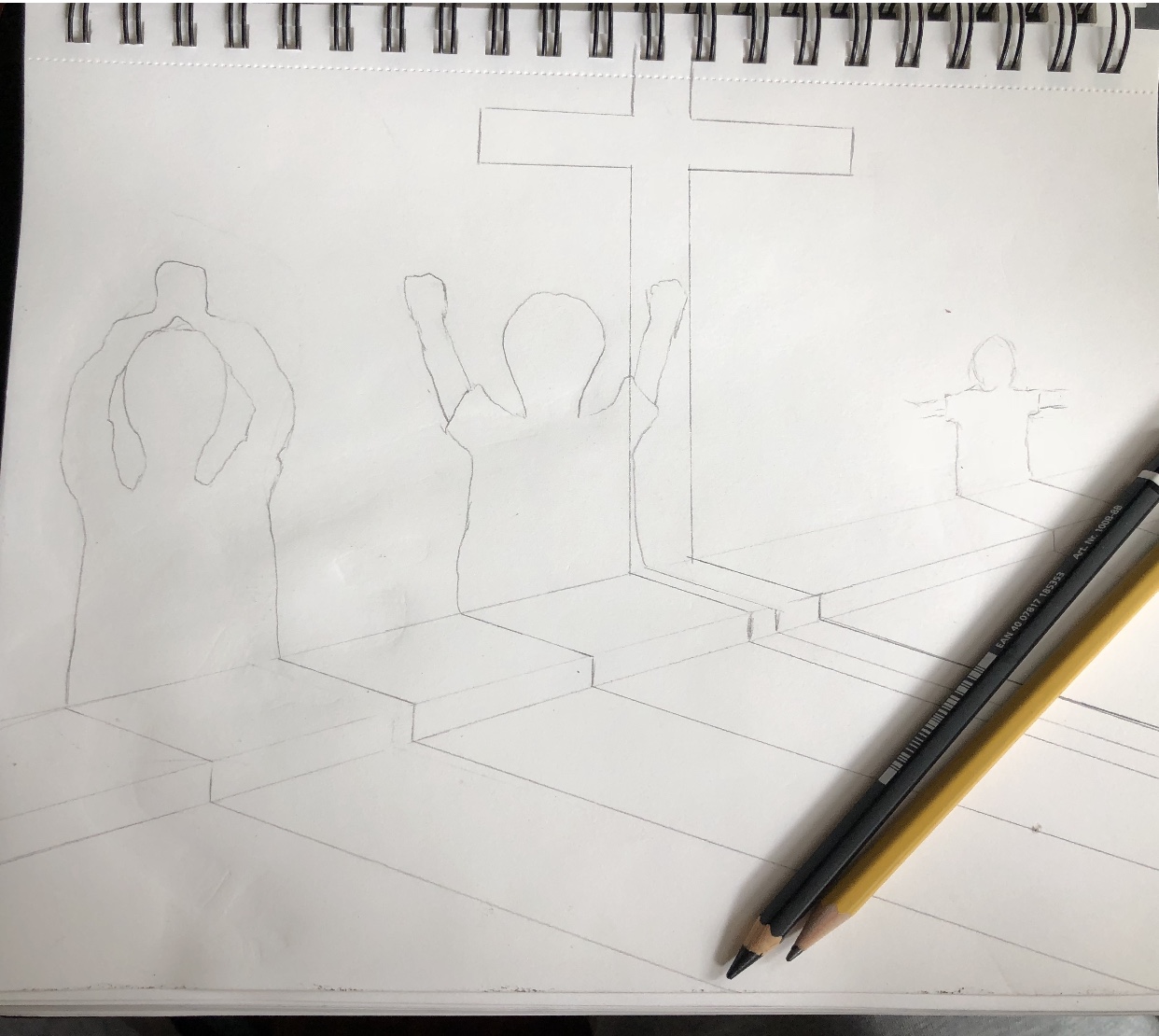 Identifying the shadows.
"Religion is like a pair of shoes. Find one that fits for you but don't make me wear your shoes."
-George Carlin.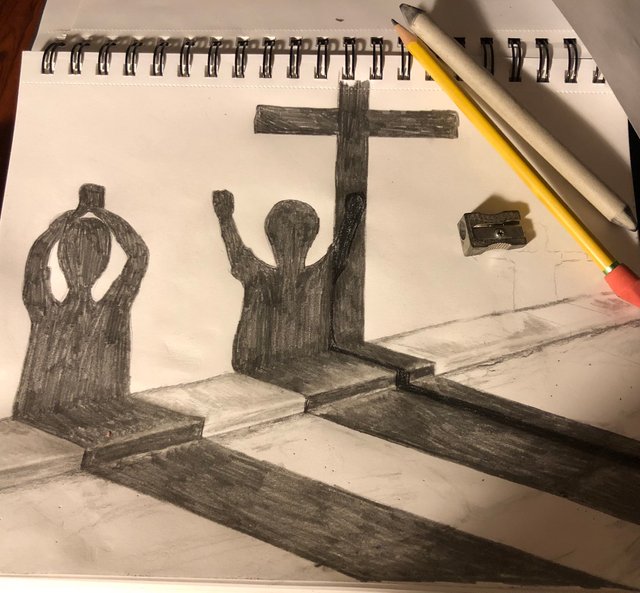 Darken shadows, start detailing sidewalk.
"Religion. It gives people hope in a world torn apart by religion."
-Jon Stewart.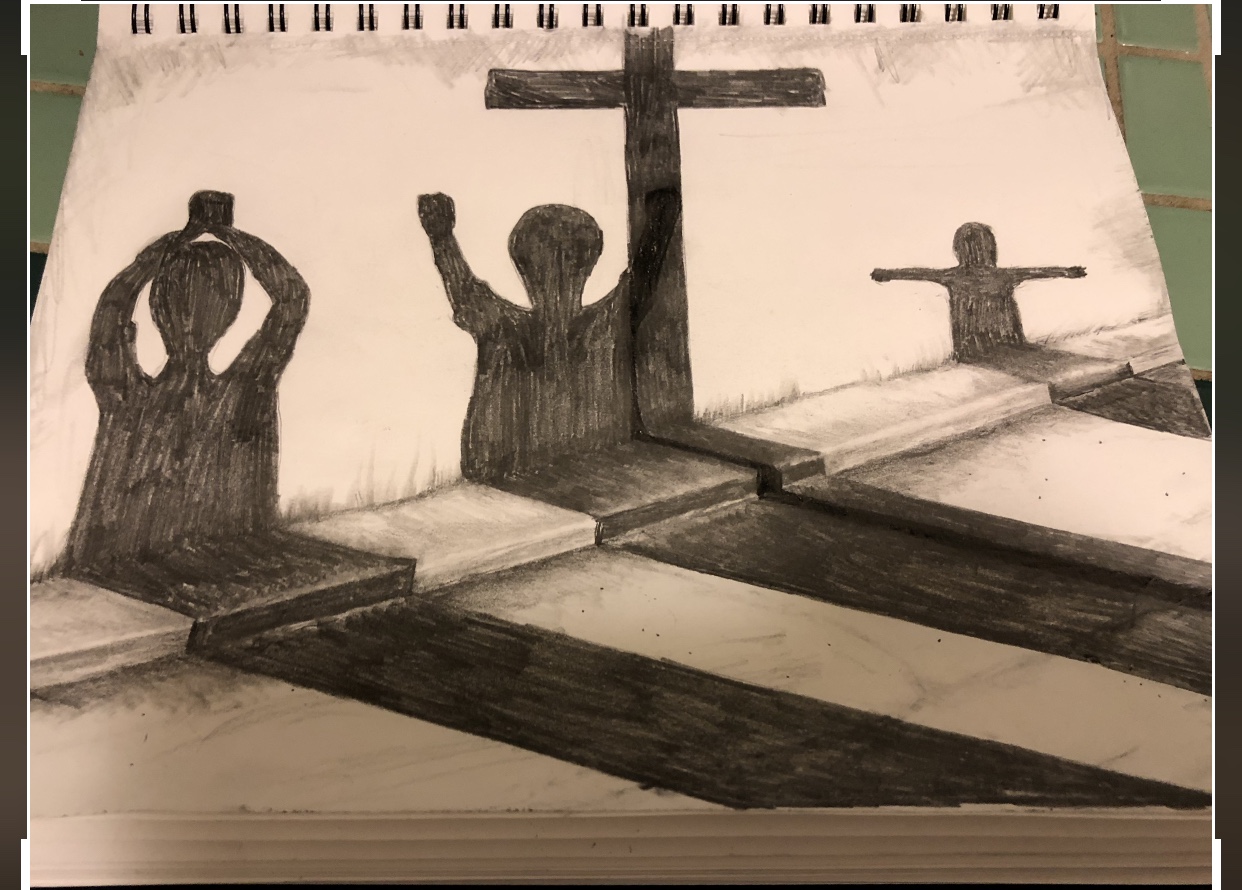 Cover image.


Previous posts of mine you may enjoy: