Everyone is busy with Halloween, I am getting ready for Million Mask March #Anonymous & Tutorial mask decorating
V for Vendetta
I am sure you all have seen this movie.. Although the story and the book are way older than the movie itself, I have personally seen it only last year and it has left me with many questions and opened my eyes to a completely different world. I have discovered the Anonymous. Although I am not a hacker myself, I share very similar ideology and to support the cause, the Million Mask March seem to be like the perfect place to be (the first picture is me and my friends at Million Mask March in London).
If you have never joined us, you can do so this and every year on the 5th November (Guy Fawkes Night). Where? In every bigger city all over the world. This is the biggest march on the same day for the same cause what this planet is sharing and I find it fascinating and feel that unity is achievable.
On the Anonymous flyer it says: "To remind this world what it has forgotten, that fairness, justice, and freedom are more than just words."
source: anonews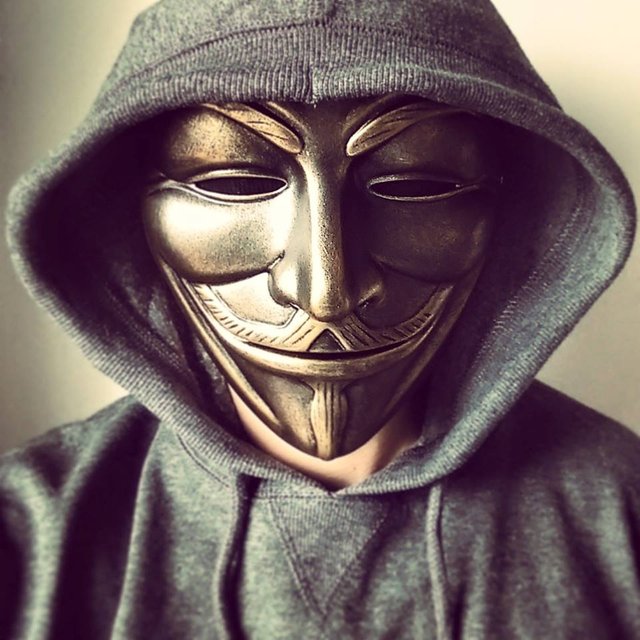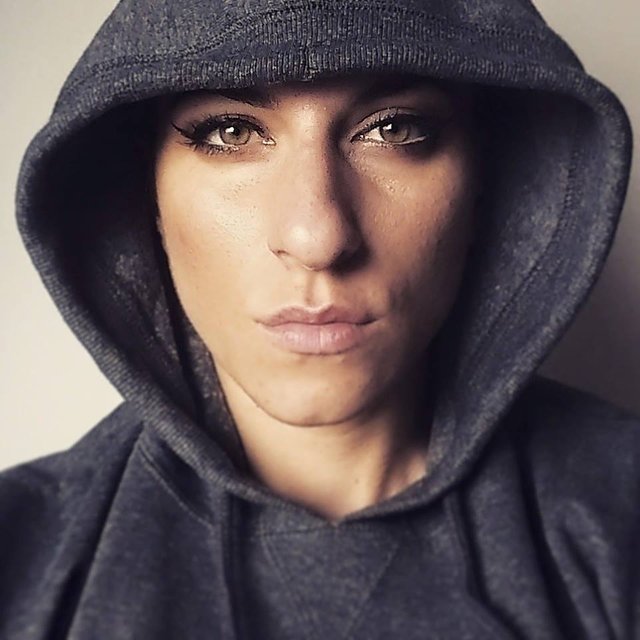 (all images are my own)
Decorating your Vendetta Mask
Whether you decided you want to join the Million Mask March or just to own a Vendetta mask, (maybe you are already lucky enough to have one at home) and if you are like me, who loves to decorate my belongings to it's best originality, keep on reading and I will share with you how I decorated my Vendetta masks.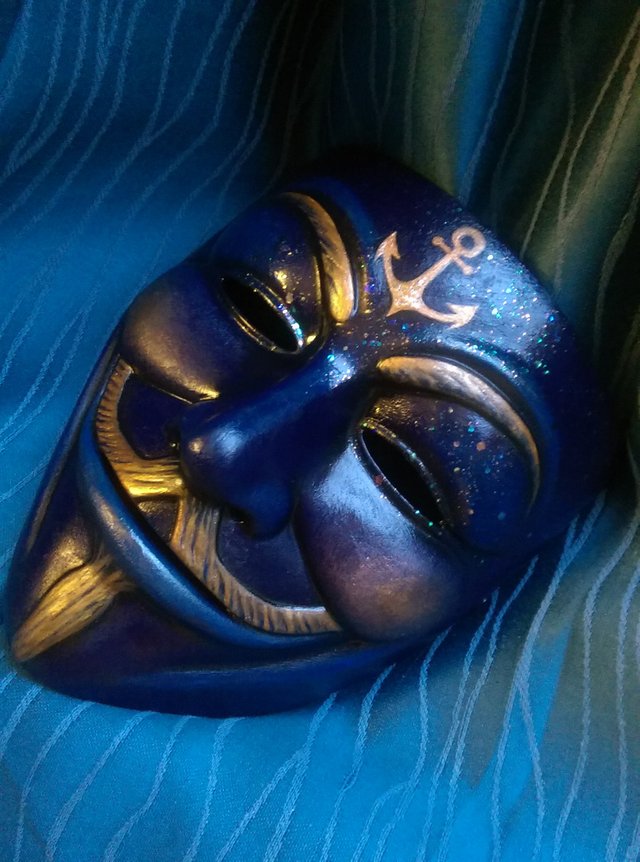 (the finished original)
I have purchased my masks cheaply from ebay for about £25 (mind it takes about a month to arrive) as these are probably one of the best cheap copies you can get and they are not plastic, it is made from a solid resin material with a clip strap.
Material needed:
Resin mask
Acetone or Surgical Spirit
Coton Wool, Pads or Cloth
Gesso (acrylic primer)
Acrylic Paint in various colors
Sponge and Brushes in different sizes
Gloss Spray for Acrylic Sealing
Protective Accessories like glasses, mask and gloves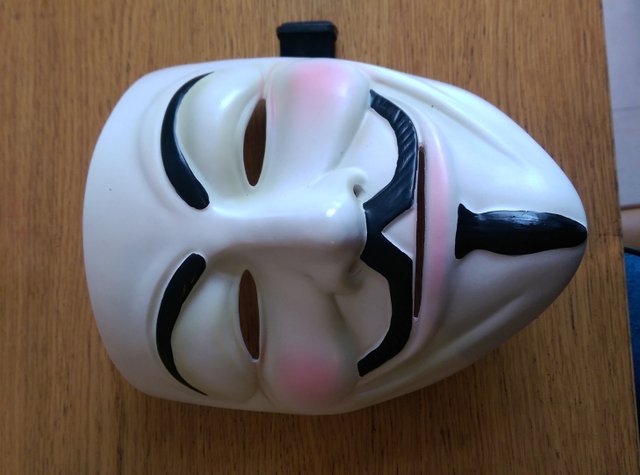 (this is how I bough it)
Step 1:
Strip off the paint using either acetone or surgical spirit (please wear protective eye wear, gloves and optional mouth and nose mask)
I used cotton, but feel free to use cloth.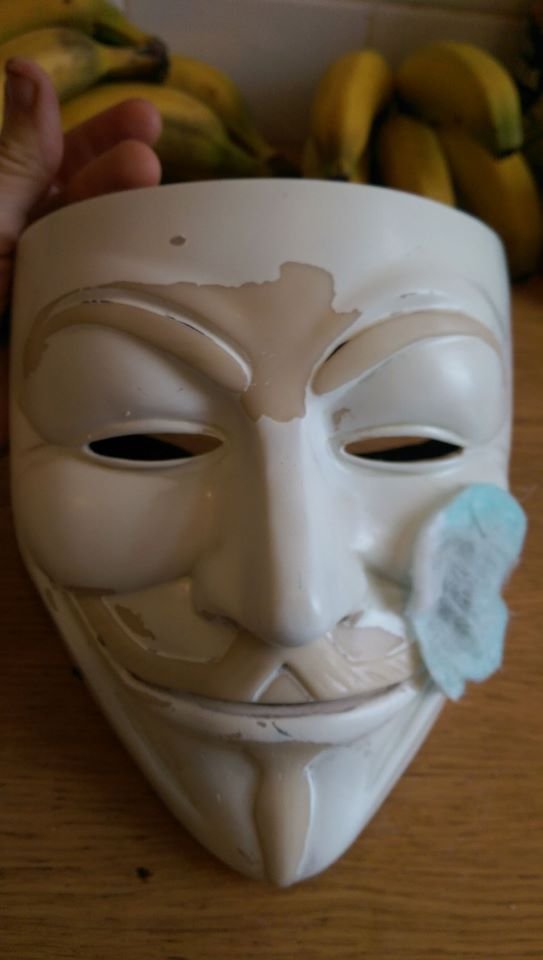 Step 2:
Prime your mask using Gesso. I used black Gesso to bring out the other colors in deeper tones. Gesso is an important artistic primer if you are planning to paint with acrylic.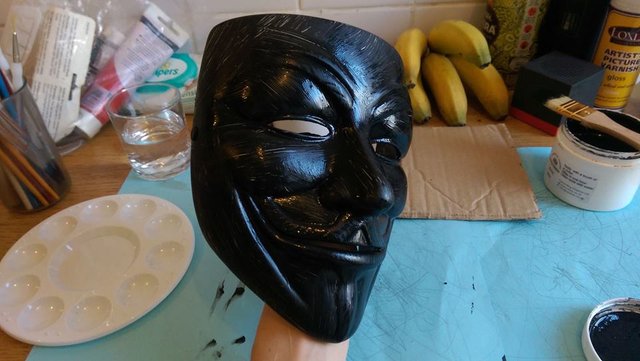 Step 3:
Let the primer to dry (you can dry it naturally or help speed it up using a hair dryer).
In the mean time, select your acrylic colors you are planning to use for your design.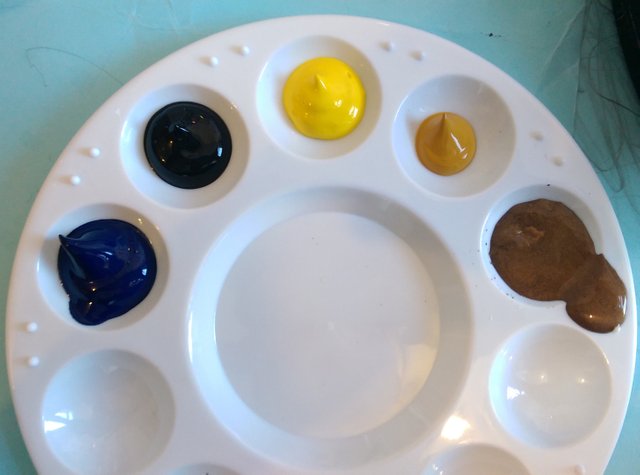 Step 4:
Begin painting using acrylic paint to satisfy your vision or design. For larger areas like cheeks and forehead use sponge or large flat brush. Soak it well in the paint and gently dab it on the mask. Use soft strokes if using a brush.
I made this mask as a gift to my good friend who loves the Navy, so I added a little anchor on the forehead. Let dry before you add the next layer.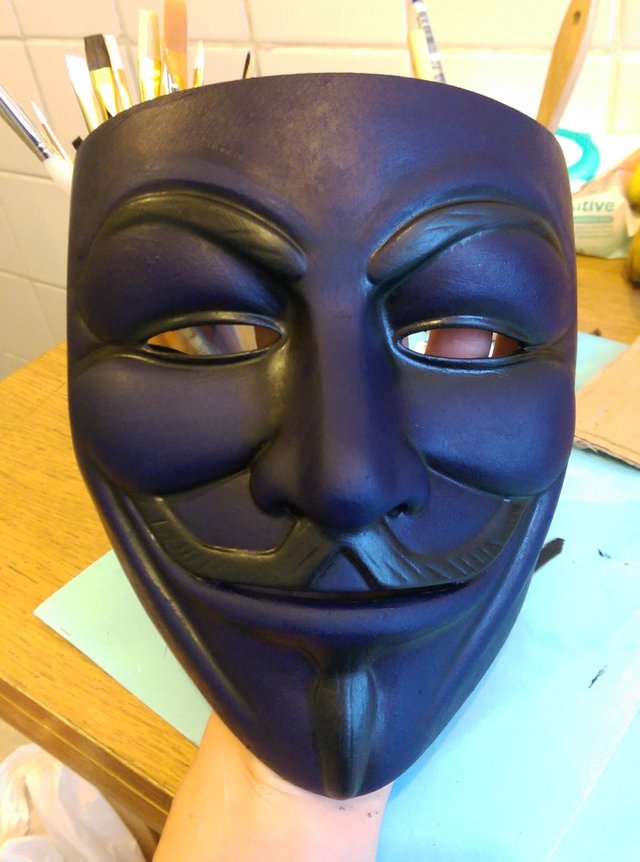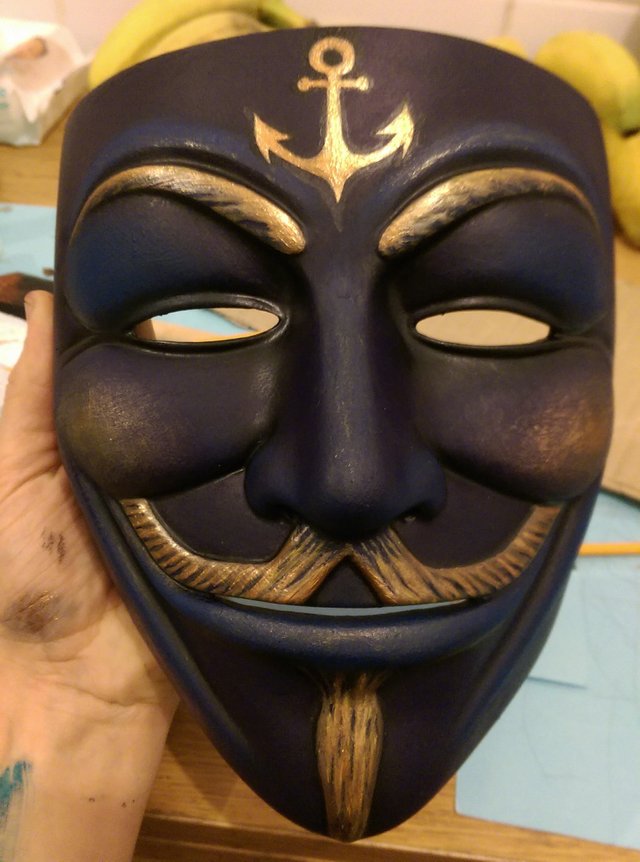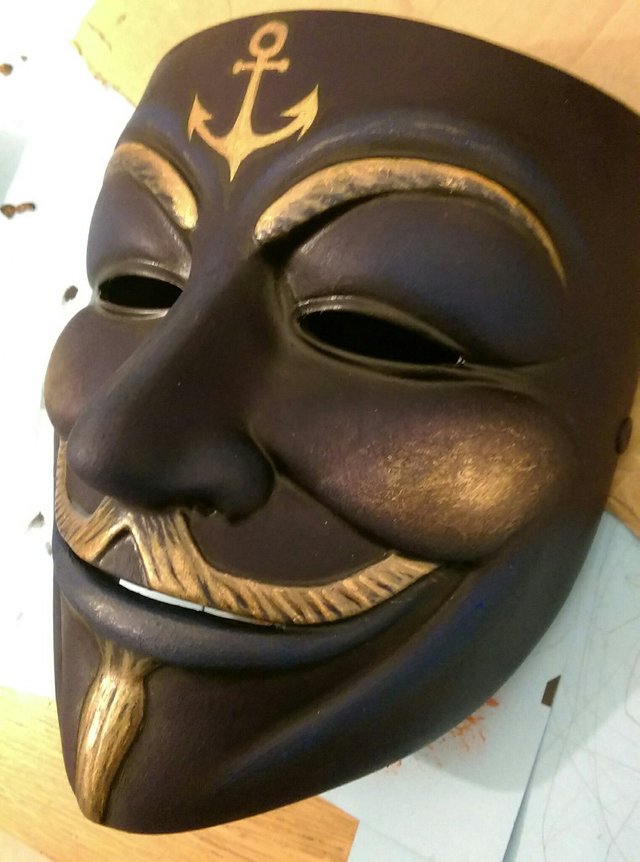 Step 5:
For added touch up, I used a nail varnish in transparent color with lots of amazing colors so it looks like a midnight sky. Finally spray with Acrylic Gloss in well aired room and let dry.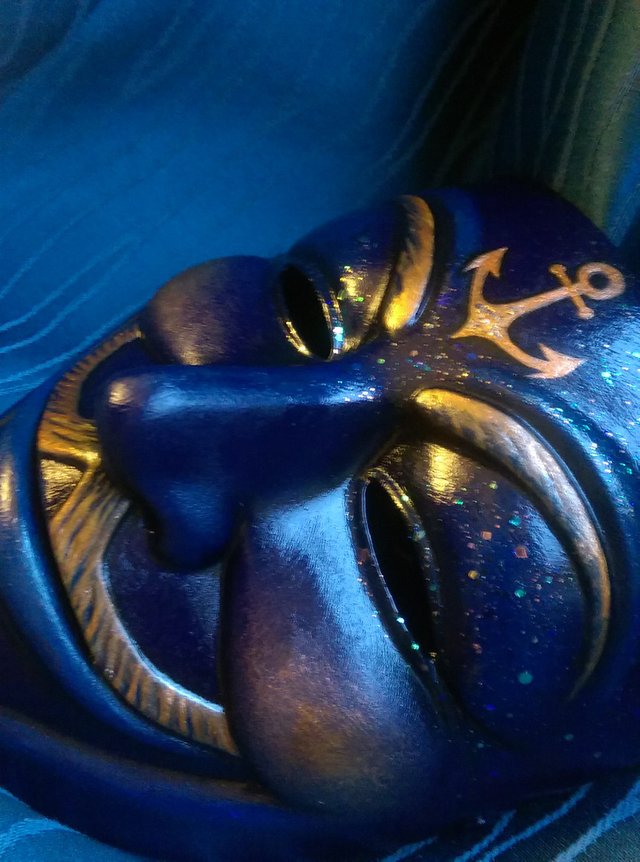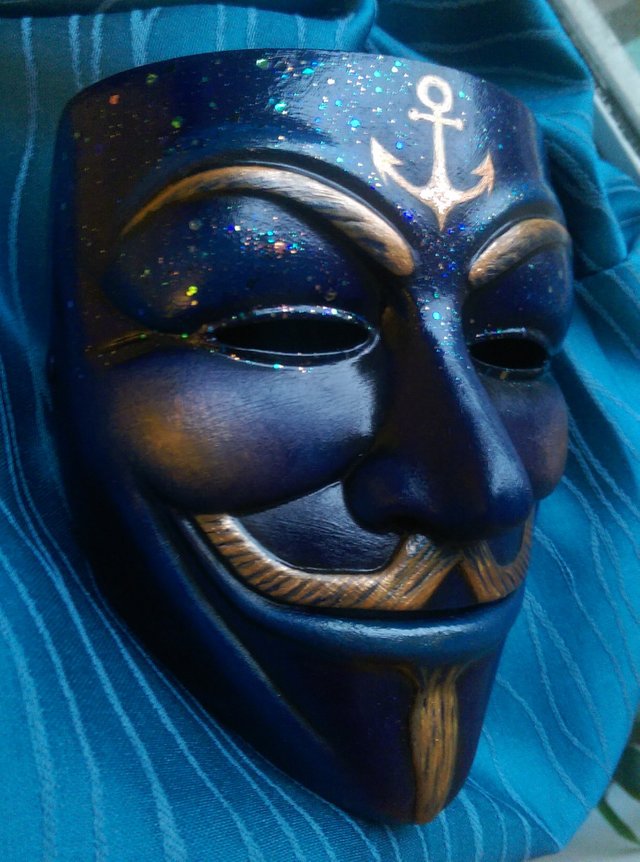 You can also design your mask differently.
For example on this mask (it already came in bronze color) I used natural feathers which I glued with a hot glue gun, for the nose I used the root tips of the feathers and glued with a superglue and again using a superglue I decorated it with a Swarovski crystals. The eyebrows and moustache is painted with my glitter nail varnish.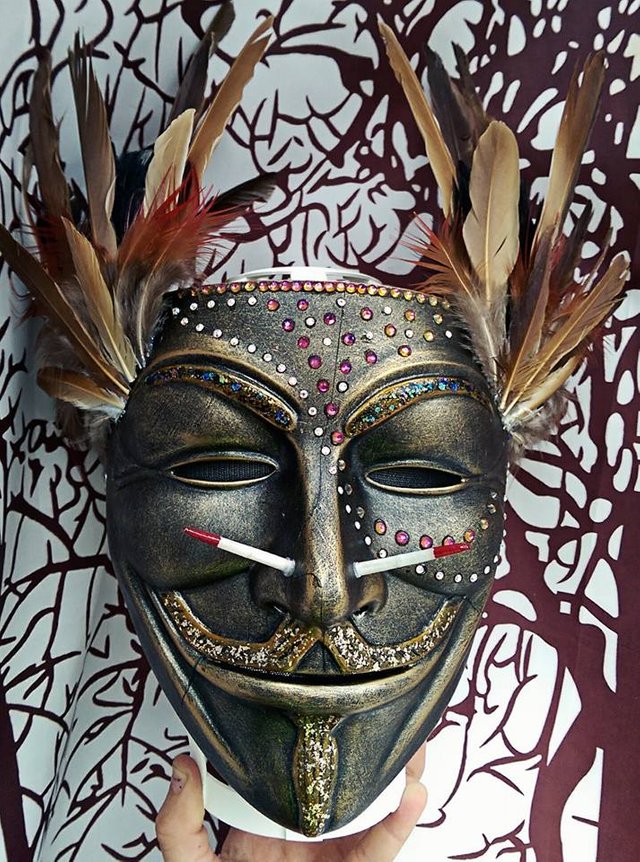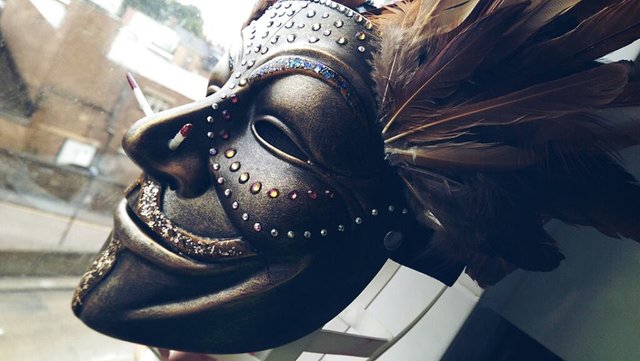 I hope you enjoyed this little tutorial, please leave comments and upvotes, all money raised will go towards my fundraising campaign
Thank you again for your support!
Dashee xxx
Follow me so you don't miss my future posts :)
disclaimer: all images are my own