The opposite of the man of Steel in the series "Dark Nights: Death Metal" part 3
Till?
Today we will not talk about the continuation of the history of Bizarro.
And now in normal language ...
If someone did not see the previous part, then follow the link:
The action takes place on Earth 0, known as the Metalverse. Supermen (including Bizarro), Lex Luthor (0), Brainiac (0), Parasite (Joshua Allen) (0) and Silver Banshee (0) severely deplete the Last Sun. Kal-El (0) and Luthor carry Kill-All into space.
The heroes of the ordinary Multiverse are joined by an army of the dead, resurrected by Batman (Bruce Wayne) (0). In their composition:
Alfred Pennyworth (0)
Bane (0)
Batgirl (Barbara Gordon) (0)
Red Hood (Jason Todd) (0)
Nightwing (0)
Robin (Damian Wayne) (0)
Robins Who Laughs
Later, the Hands (Great Omniverse) restart the normal and Dark Multiverse, and they simply destroy the Multiverse who laughs.
I hope you will like it.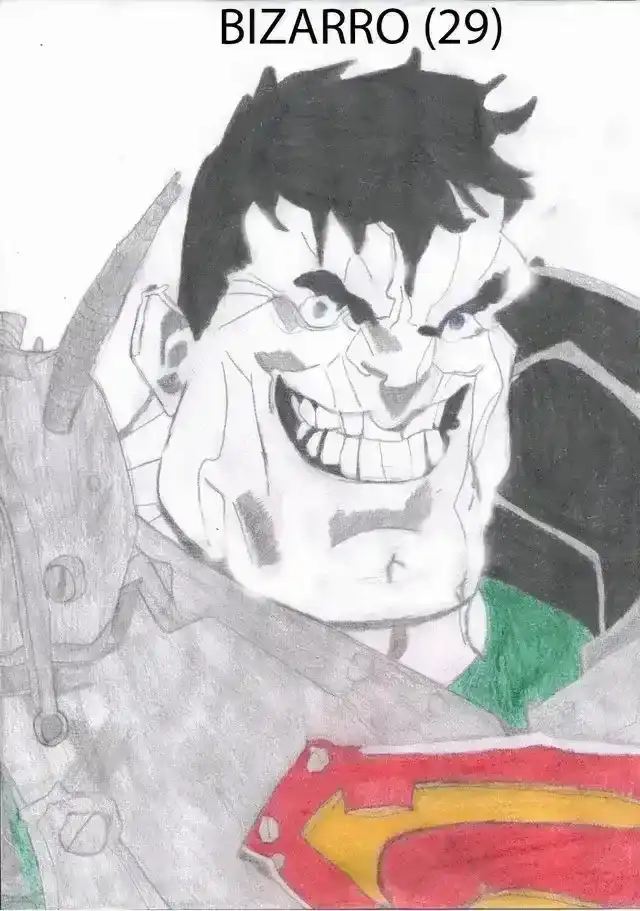 Thank you all, subscribe to my blog!