Annals of the Keller Bros. - From, The Friends We Keep Collection.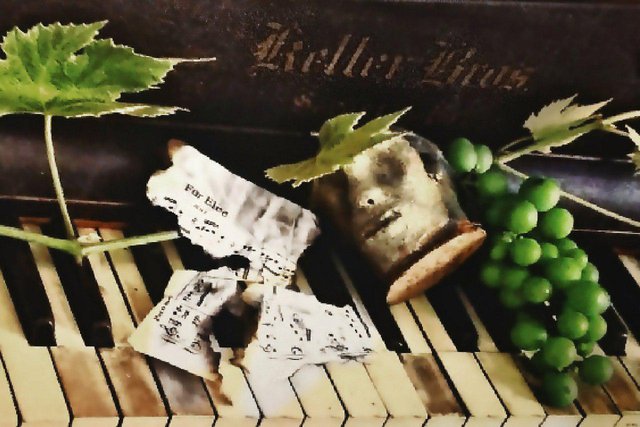 Buy Now at, #OnSecondStreet, for as low as $12.00
https://htonsecondst.threadless.com/designs/annals-of-the-keller-bros/home/fine-art-print?size=10x8
"The Annals of the Keller Bros." (Keller Bros.), is a unique testament to growing up in rural U.S. in modern (Gen X to Gen Now) times. Populated with several Hidden statements regarding a deeper understanding of what isn't said about growing up in small towns and on country roads. Though something that can be pondered and sparks its own curiosities, this aspect of the piece can be described as the surface water of a deep lake.
As with all art, The Keller Bros., becomes a story of several chapters when referenced with an intended body of work. A piece can describe time periods, main characters, events, values, and epic journeys. The more pieces of the puzzle, the richer the story. The Keller Bros. is dually unique in that it holds two names it's public name by which it is titled, and that of a hidden volume, "Annals of The Inner Sanctum: Story of the Open Cell," of which it represents.
On its own, Keller Bros. is a work that snapshots the beginning and evolution of, The Longest Friendship, that one friendship we never would have assumed would be the most permanent. This friend is typically someone from childhood or maybe college. It is the friend that you realize - some late night, sitting alone under stars or waiting in a car for your spouse in some parking lot - you have known for years if not decades longer than you fathomed. It is the one with whom you journeyed the most daring escapades. The Longest Friendship is a vault holding the store of memories and the hidden threads of a timeline and chapters of growth unlocked.
Of course the vault and friendship would have a classic or antique feel, and there would be aged and maybe broken items representing parts of a whole. These would be the significant moments, the fights, the scares, the support needed and given. They will always be classic, royal, and of the highest value.
To the artist, this rich store includes piano music, art class shenanigans, bacchanalian good times of the young and dumb, and the continuing memories being shaped in adulthood at homes owned by us and not our parents, enjoying the fruits of our own labors. What lies in that private vault of treasures within your mind, and with whom were the collected? (read more on Tagsmart at https://certify.tagsmart.com/public/work/65485648-001)
Thanks for reading,
D.J.