Art and Crypto: Healing Communities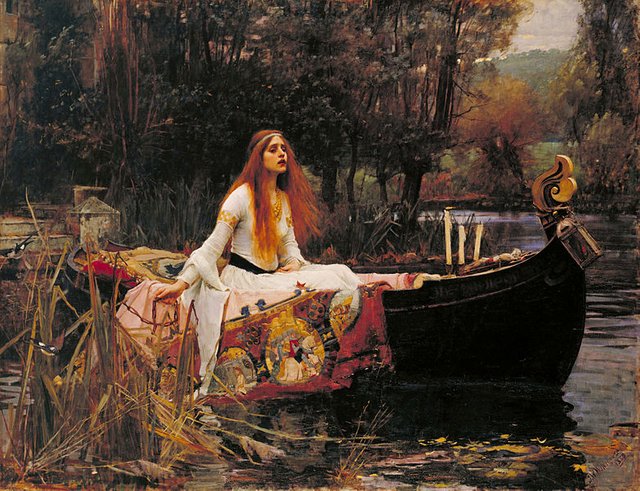 The Canvas:
A study written by Prof. Mark J. Stern and SIAP director Susan C. Seifert from the School of Social Policy & Practice at the University of Pennsylvania
When controlling for factors including economic status, race, and ethnicity, the relative higher presence of cultural resources in lower-income neighborhoods is linked with several health, safety, and education benefits. These include a 14% decrease in indicted investigations of child abuse and neglect, an 18% decrease in felony crime rate and also a 17–18% increase in the number of students scoring at the highest level on standardized Math and English tests. (Check out the Great article written for Arsty by, Isaac Kaplan, HERE.)
According to, "The Creative Community Builder's Handbook," as sited in Tom Borrup's article, by implementing and including creative arts and artists in community development, there will be"
increase interaction among community members
Gains in civic participation
Engage youths through increasing exposure and engagement
Build a strong infrastructure maintained by community ownership and buy-in
Encourage higher levels of community focus
The Medium:
I have been blessed in carrying out a 20 yrs profession supporting both transitioning youths surviving hard life experiences and harder entrapments in systems, and emerging adults returning from incarceration. Through building a practice of identifying and using opportunities via person centered approaches, I am of the opinion that this is true. It is my belief that art is an unparalleled vessel through which individuals and communities can gain education, comradery, value, and pride.
By giving people the chance to express themselves, broadening their world view, and pursuing strategies of their own design, all people become more involved in community and develop a sense of pride and confidence - personal value. Many with whom I have walked toward success and recovery attribute this to learning that opportunities exist of which they never considered, they gain something they do not want to lose, and because someone stood with them and gave them a chance to show they can do good.
From Mural projects on the walls of jail blocks and prison halls to residentials and public offices - through expositions of children's expressions of life challenged by lower economics, drugs and domestic violences or one person gallery showings of an artist's journey toward recovery and personal accomplishment - art has the power to shatter self imposed and generational limitations that bind some to lives of poverty, abuse, and recidivism.
Artists create doorways in communities. There is something powerful in a piece of art that successfully gives breathe to a particular moment, shared experience, visceral feeling. to say what can not be said in words, to connect through threads of shared emotion, to unite in common and shared spirit, that's what they give. It stimulates the mind, opens eyes and starts conversations. To be exposed to art, to create and share it cultivates closeness through one of the most powerful ties that binds us together - emotion. And once we are comfortable together, we talk. And when we talk, we share. And when we share, we create opportunities for ourselves and others.
Creating space enticing to artists cultivates subtle trust that is lacking in too many communities. Artists are initiators of conversations, the first people to ask, "how do you do?" By increasing exposure to art in communities, we address the big issue of leaving the community to be introduced. Having that once in a lifetime experience of seeing your first REAL Monet, Odd Nerdrum, or Serra is enough to send you on a leg of journey you never would have discovered. Museums are great incubators of change, However, how many people will go if it has been of little importance to their neighborhood, Family, or if it doesn't fit with the way a person "has to live?"
We dream. All people do. We look out onto the world and we wonder. We fantasize. we establish stories in our heads. Then what happens? We create. We find a way to tell our stories. We sketch and doodle. We shape with broad strokes, minute ink pokes, metal cuts or bread tie shape all those inward little thoughts into something physical. And when our friends and family, and those we haven't yet met look at our pieces - or we look at another's, that transformative something comes over us. We say, "I get it. We unite - briefly or amazingly longer. We sculpt a new layer of relationship with our loved ones and community. It is a layer that makes us want to do better by doing good together.
This may sound ridiculous, or as if it is putting too much belief in the power of creatives, But really look at the communities that lack exposure to creative expression vs. those that cultivate it. Do you know how many people will never experience their first REAL Monet - Some will never leave the stone steps of their doorway let alone their street to go to a gallery or museum. Billions of those brilliant stories created from inward little thoughts become no bigger than a napkin doodling. Due to upbringing, culture, economic prejudice and poverty, honestly due to a lot of things, individuals and communities do not have access or exposure to the Opportunities Art brings.
The Masterpiece:
I am not going to spend a lot of time on what blockchain and crypto are or aren't. You can find a thousand to millions of posts on that. What I would like to put under lamp light is the potential and transformation new art-centric groups are spreading and creating. Groups like -
What these innovators offer through use of blockchain is the ability to share in ownership, submit immutable providence, and cultivat community connection and promotion through art. They make the world of art accessible to all.
Blockchain is disruptive to the "the old ways." What these groups are doing by integrating blockchain and incentivising through crypto is in itself crumbling walls that long stood between many who call home places without access to or belief in the importance of art. With this new way of thinking and new way of sharing - The doorways of discovery are blown wide open. They have increased the chances of hidden populations of dreaming and expressing in new way, their little thoughts and big stories. Common people, like you and me have a new avenue to feel sense of wonder and pride. These companies not only promote the discovery of art and the astounding experiences of truly "Looking at Art," but give the incentive to wonder about it, learn to translate it, immerse in history and be overtaken by an artist's ability to express and evoke emotion.
when I stumbled across these and similar art communities, I sat staring out my window - looking out onto the world. I got lost in little thoughts that made a big story. I saw a novel full of a new story starting to be expressed. One that probably won't magically heal the world or cure the plagues of poverty, violence and abuse, but has all the makings of new opportunities for more people to escape those places and times and teach new ways to come together and to talk.
These are the communities and technologies that teachers, social workers, and non-profits should embrace. Where artist's and their purveyors are treasures, the human service workers should be the distributors of wealth.
In the end, this is just my opinion, a story created from a thousand little thoughts that wanted to be expressed. I would like to hear from others if they agree, and more importantly, if they have contributed to changing communities and lives through similar things; and, do know of other blockchain and crypto groups that could be added to a list of inovators.
Thank you for sharing your time, I hope you feel it was worth it.
D.J. Rees
PS - Don't for get to check out the three groups mentioned, they all have a very robust, friendly, and passionate community of like minded peops on their telegram channels. and check more of John Waterhouse's works and read the poem by Tennyson. Waterhouse did several renditions of, "The Lady of Shalott," and inspired a great music composition from Loreena McKennitt.
Hey I like crypto, too!
Ethereum and ERC20:
0x07f147bb631e1110C9aF0FA9a85DEb2594701d61
Vertcoin
VvT1Qmazc6UAf8mFSndsqw78cAMQAHZzp5