Beach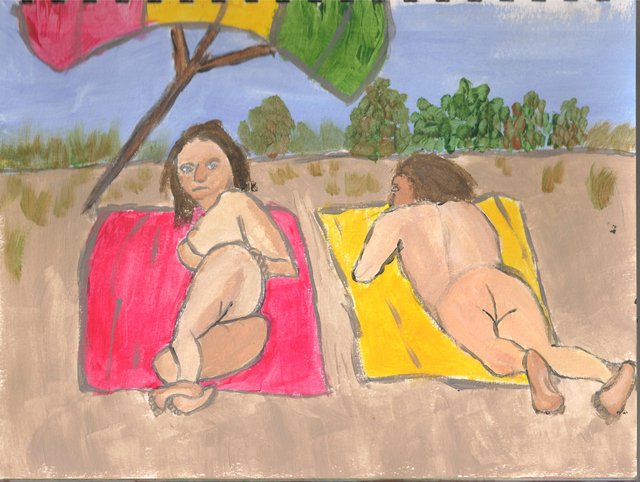 Beach, Acrylic on Paper, 2016
I took a very long break from painting in the summer of 2016. It was hard to paint in a trailer or while working wildfires. This I painted while in a hotel room in Winnemucca, Nevada in September. We were there on a backup order and only had one fire on the very first day. The rest of the time I had plenty of time for painting. I did this one and I think three more over those two weeks.
I've always thought she looks a bit like a Muppet…
I'm posting every painting I have ever done from 2014 to the present, the good, the bad, and the ugly. With an occasional photograph or sketch thrown in just to mix things up. Check back daily to see my progression as an "artist"!
#everypaintingihaveeverdone #everypainting
You can find me on Publish0x as Driptorchstudio, click the banner below to visit!