My take on Marguerite, an art lesson by @shibasaki sensei
It was a wonderful time painting the marguerite that @shibasaki sense I proposed to do for his quick and easy art lesson this week. They must have taken me around 10 minutes to paint. It was inspiring when ojichan said the green background was to convey an impression of the surrounding plants. It is always good to add variations when doing this. The blue adds depth while the Naple's yellow brings areas to the forefront by warming up the green.
I will not show you the sketch because I did it so lightly. I used a col erase blue pencil. I really wanted my sketch to disappear without erasing anything but I should have made the stems darker. They vanishedunder the green wash and I liked the movement of them. Come to think of it I could have consulted the photograph.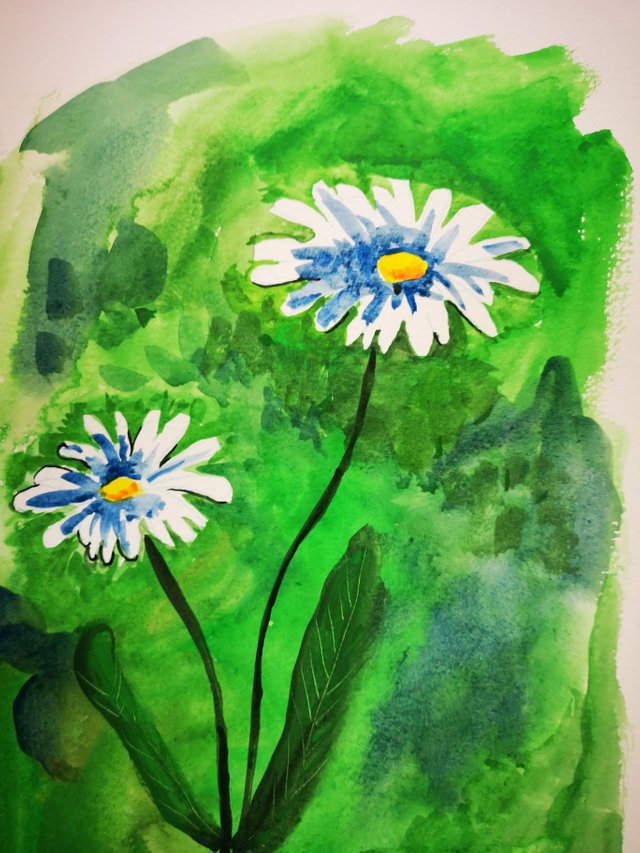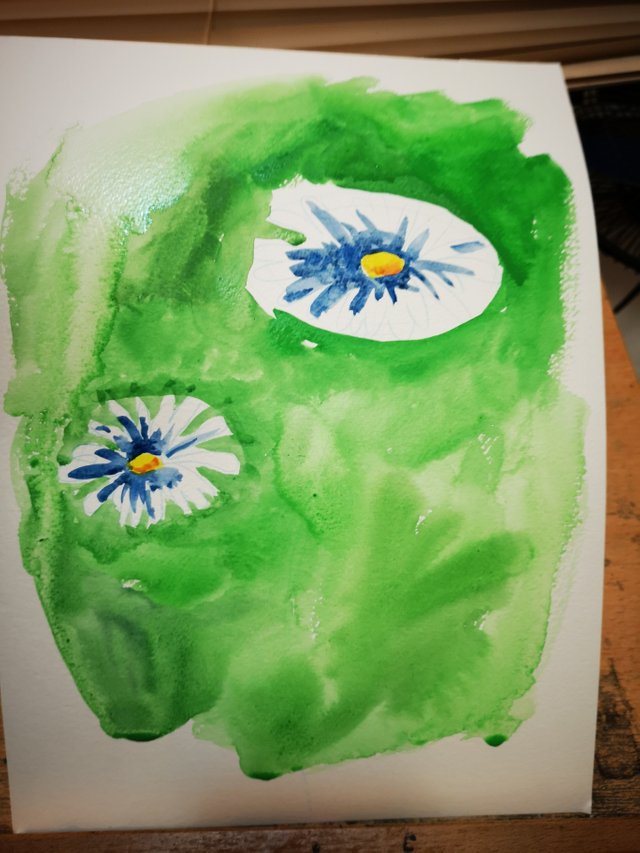 It is always quite the rush to take advantage of the wet on wet effect. With an angled table like mine, the top dries long before the bottom of the composition. Sensei has taught me that a bit of patchiness is perfectly fine. The area of background around the flower's elliptical shape might be dry by the time you come back to define them.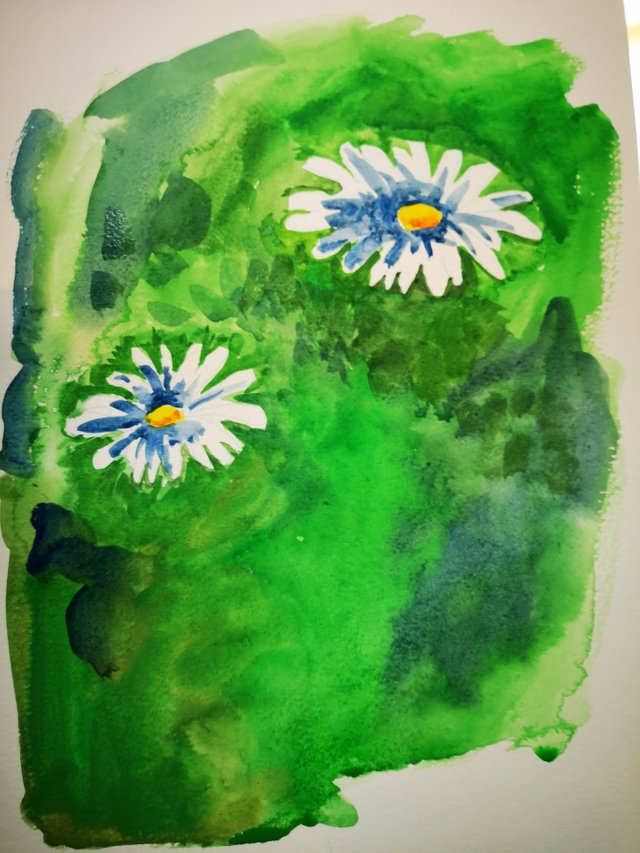 I am proud that my art background served me to layer the green with many brush strokes. I brought my signature style to @shibasaki sensei's wonderful idea. I must say that being a part of this stellar community of artists motivates me to tap into my secret powers.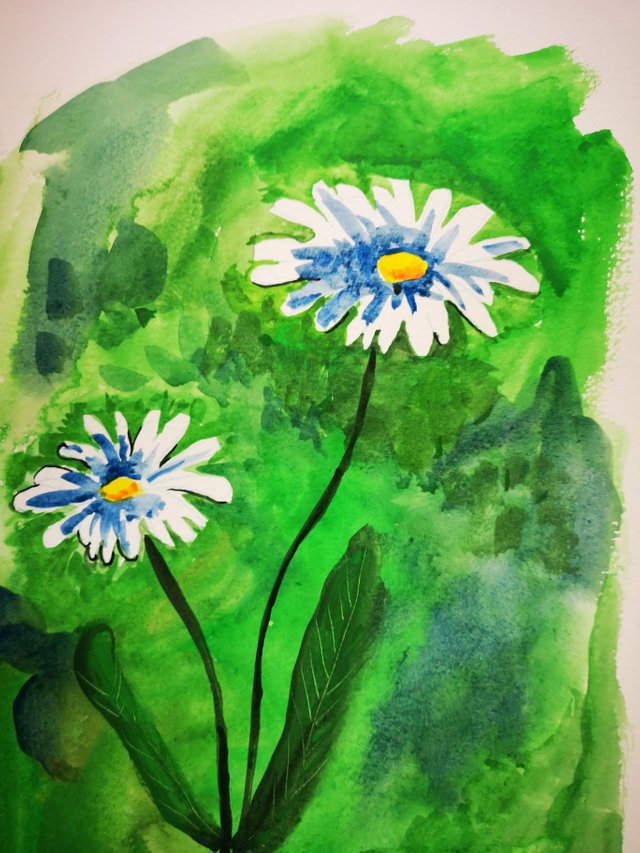 Here they are again. I kind of wish that you could use a picture other than the first of a post to use for the header. Don't you think it would be great for art tutorials? Or maybe you don't mind repeating the finished product twice. Let me know.
I decided to add leaves and scratched them with the back of the brush to depict the main veins. Wether it be those veins or the dark outline of the petals, break it up, the result will be more effortless. This way you are helping the eye of the viewer travel freely in your work.
Well what do you think? Can you tell how much fun I had with ojichan?
Thank you @veryspider for directing me to this challenge. I would love for these lessons to become an even bigger phenomenon, let me know if there is any way I can help!
I will definitely bring this content to my real life art classes so that we can all learn together.
I leave you with some of yesterday's exquisite corpses. They were an icebreaker for the first Painting and Drawing class of the term. Being in the art world I can be both teacher and student for however long as I want, I am always learning; so thank you sensei.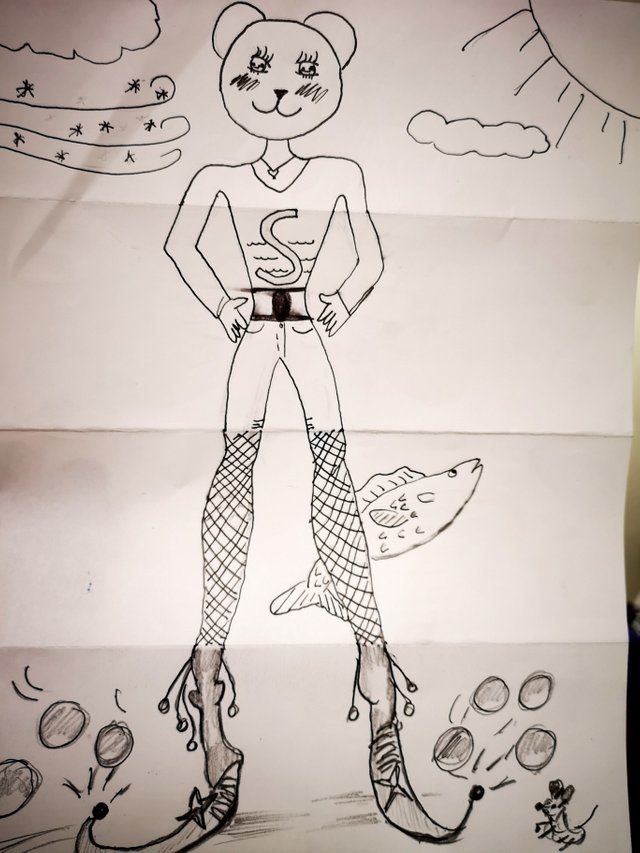 I had assigned each of the students one of these creations for them to go over the pencil with ink, making them that much more photogenic. I dis the fish nets on this one. Get it? Fish, fish nets... fishy queen!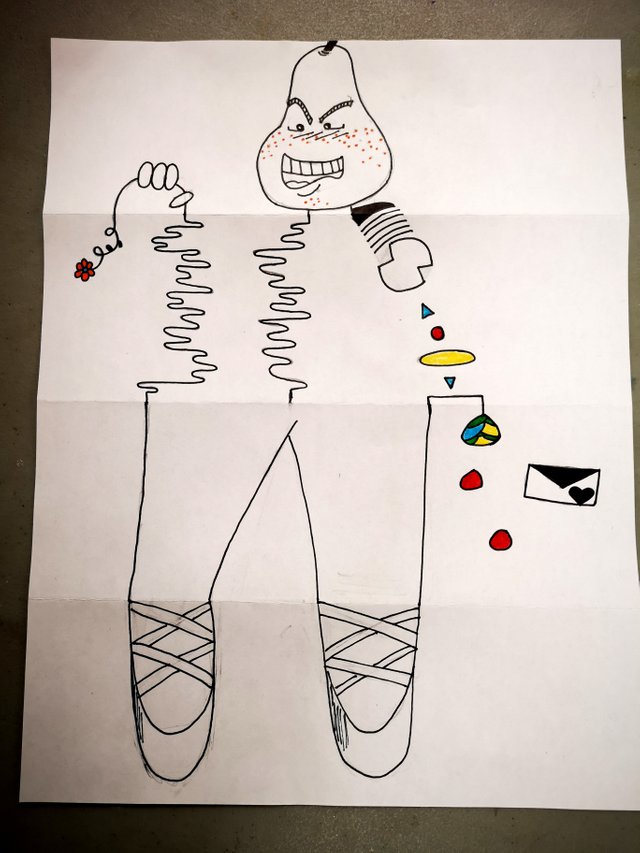 That one I did not touch but it is my favourite out of them. So conceptual.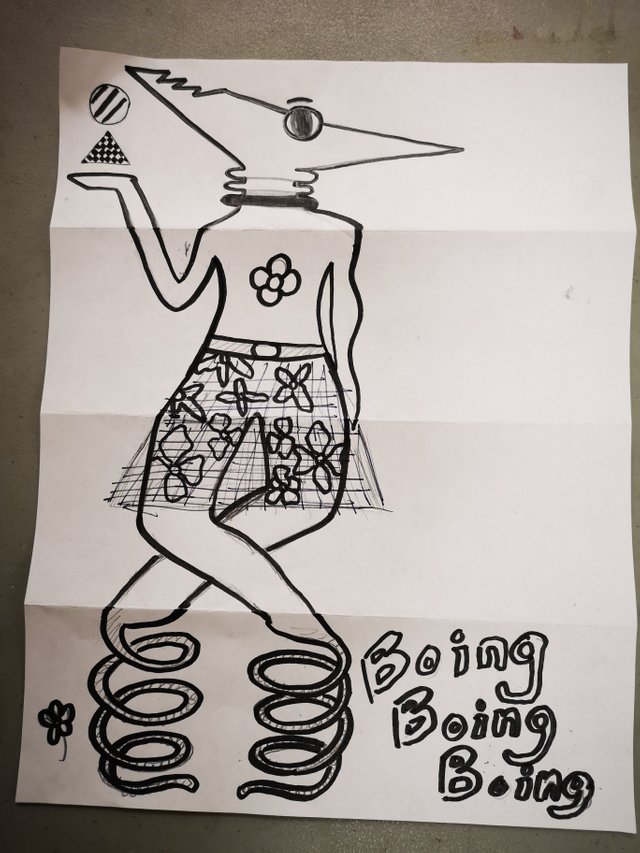 Flowers in 3 out of 4 sections. With exquisite corpse the paper is folded as to hide the other section with but the lines continued past the fold. It seems like every time I discover a bit more about human telepathy.
Can you guess which section I did... boing boing.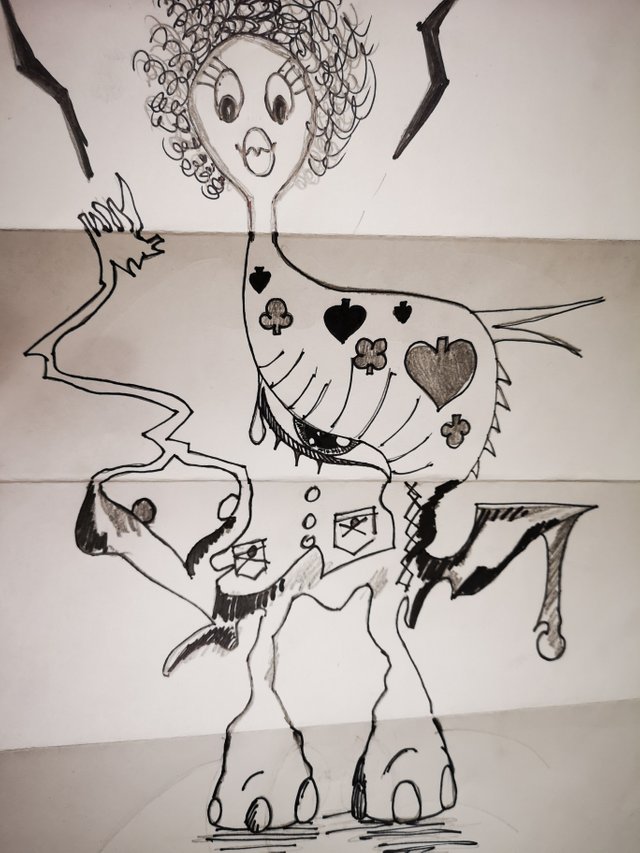 This one is a fierce alien fashion editorial. I mean look at these negative spaces!
Thanks for dropping by!
Join Steemit Dreamit on Discord!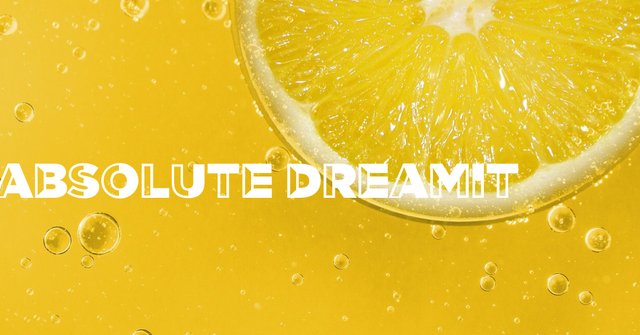 Here is a link to the tutorial: