The beginnings of a cartoonist | #EliuTriz
Hello Steemit!
I know it's been a long time, but now I have a little time off and my sister @paolapernia convinced me to come back and publish for this community.
---
In case you read my first publications, you should know that my favorite hobby is drawing and little by little I have been able to improve my art, I started to take it seriously around 2018, however I have been doing much more basic sketches and drawings since approximately 2016.
In this opportunity I want to share with you some of the first drawings I made, and I hope I will show you the most recen ones sometime soon
1. Second Original
This was the second original digital drawing I did in the Paint Tool SAI program, as you will see by mid 2016 I did not know how to draw faces either, in this drawing I tried to recreate a kind of "selfie" and then I noticed that I was missing something in the background, so I made an attempt at Northern Lights, which didn't go exactly as expected but it was what could be achieved at that time.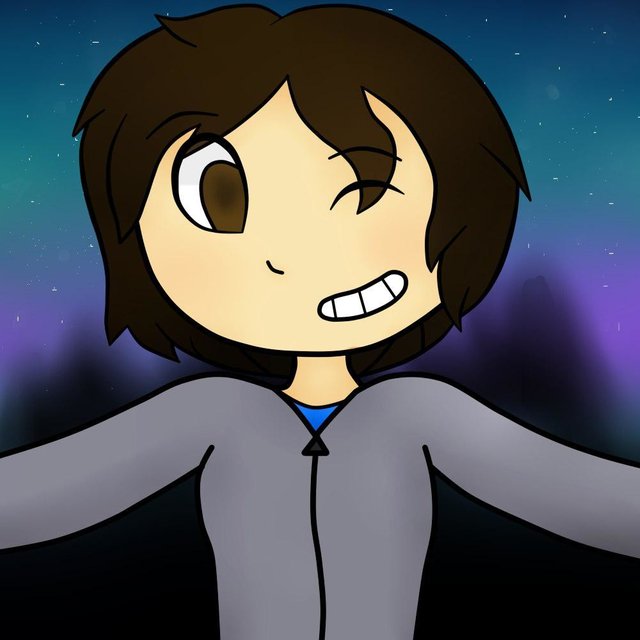 ---
2. The beginnings of my OC
The first time I ventured into the world of Original Characters, it was with this drawing, following a tendency to create a kind of different versions of myself, which now makes me cringe a little bit but that is the reason to be of this publication, to show my beginnings in the world of art.

---
Thank you if you read up to this point, these were some of my first creations, soon I will show you how much I have evolved and how proud I am of it.
See you later!