Art: Eye Crying / Realization Step by Step!
How about friends of Steemit? , after several days of inactivity, today I return and as expected, I bring you a new drawing!
It is a new work with the use of chiaroscuro techniques, soon I will bring you two new publications, one where I will finally work in color and another one with the 2nd Microrrelato, which will be called "The Rainbow Ephemeral."
Here the finished drawing: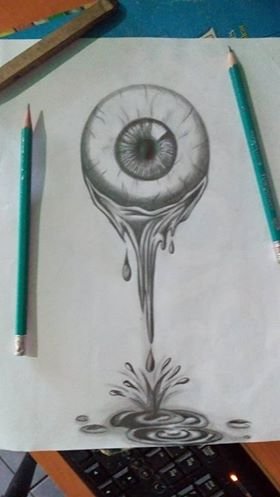 Let's go to the Footsteps!

Evolution in the development of the drawing:
1. Initial sketch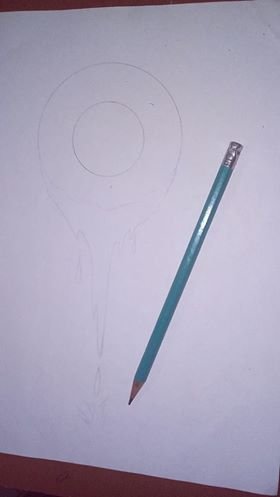 2. Sketch finished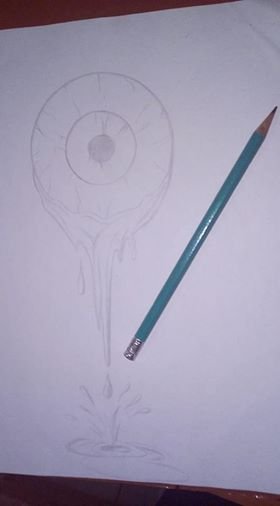 3. Delimitation of the lines: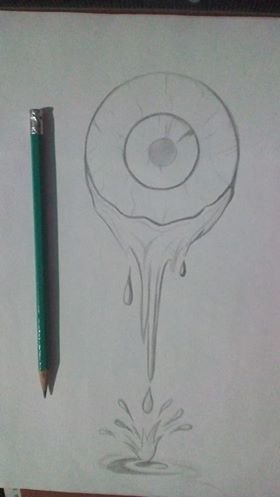 4. Start in the darkening of the lines of tears
5. Final shading of tears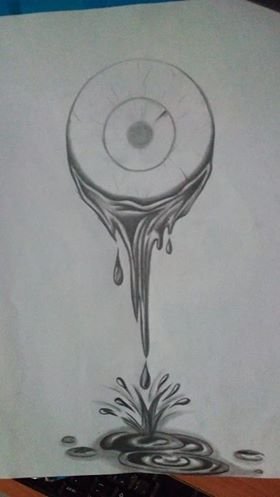 6. Shadows are made in the sclera of the eye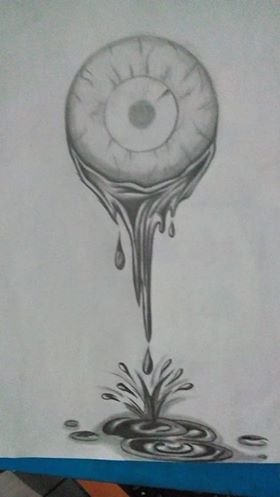 7. The shadow between the tears and the eye become more noticeable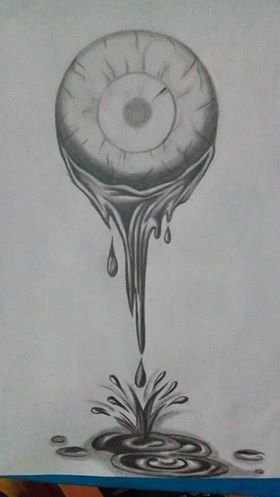 8. The pupil is finished darkening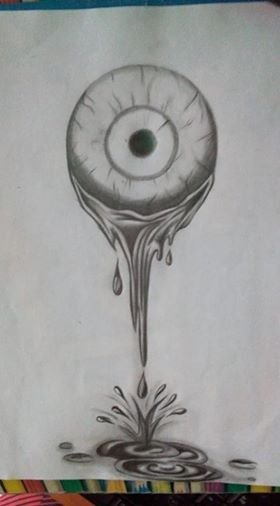 9. The drawing is concluded with the realization of the iris and its respective shadows and brightness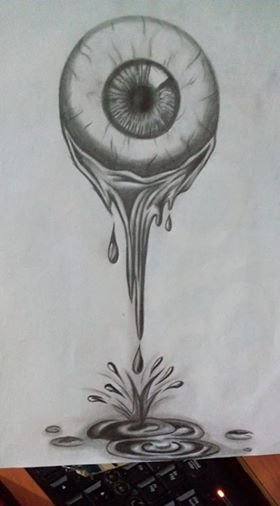 Used materials
Drawing pencils:
In the drawing they will always be used, they are fundamental pieces because with good use of them we can make from simple shadows to more difficult paths and details that give realism and volume to the drawings. I used pencils H, 3B, 6B and 8B for this work.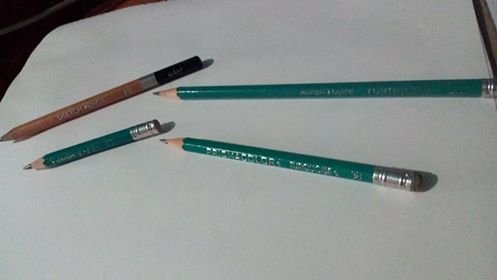 Erasers and Wipes-types:
What makes a drawing different from the rest or that is at least delightful to the eye when working in chiaroscuro, is nothing more and nothing less than the details, especially brightness or light parts, as these are what give the Realistic touch to the drawings next to the volume and depth. And in this the Erasers and the Clean-types are the most ideal, with these will be achieved by children more pleasant for drawing.
Diffusers:
Good shading is essential when working with chiaroscuro techniques. And so that the fingers do not burn, blurring or we have dirty hands, because pencils B are prone to cause disasters if they are not handled well. For all this, the Dumpers are the solution, the shadows will be more neat and aligned with each other, you can also make the scale of degradation with shadows and join several pencils more easily. It's not just using the Dummies with fierceness, it's being careful and knowing how to handle the density of the shadows. I'm still learning how to use them, but I'm glad it gets better and better.

Thank you very much for staying up to this point, if you wish, you can leave in the comments that you think the drawing and their advice to improve, always help me a lot.
All photographs have been taken by a telephone BLU ADVANCE 0.5 HD
Thank you and see you next time!