Art: Small and cute evil / Realization step by step!
Have you ever observed something that is so tender and fragile but at the same time dangerous or threatening ?, that I felt when I saw this cat and I could not resist the urge to draw it. Soon I might draw something in color (I know I've been promising it many times, but this time I have an excuse, I left my colors in the academy and for days I could not go looking for them.)
Anyway, I hope you like this drawing and remember: "Beauty and evil are a breath of air away"
Finished drawing: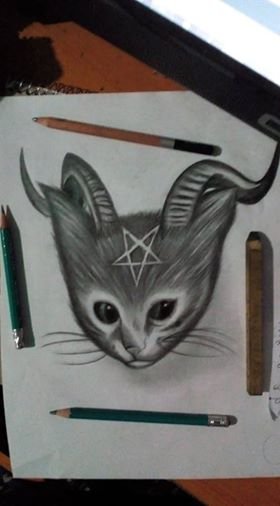 Step by step realization:
1. Initial sketch: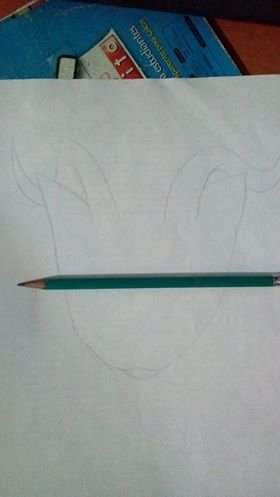 2. Final sketch: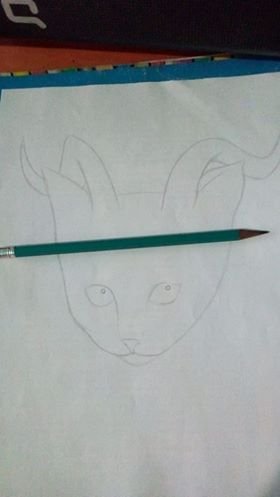 3. The lines are delimited: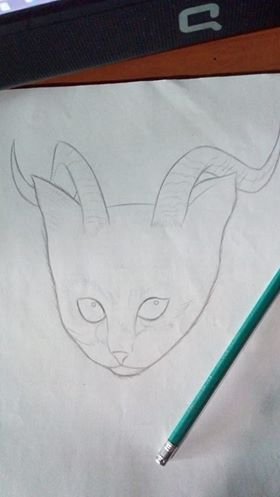 4. The eyes are darkened: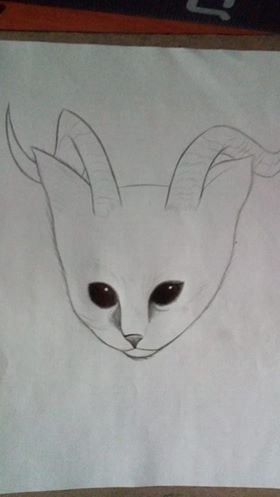 5. The coat begins to be realized: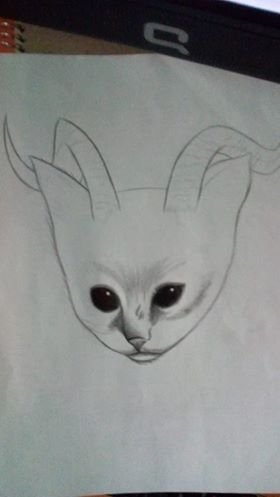 6. The coat on the right side is shaded: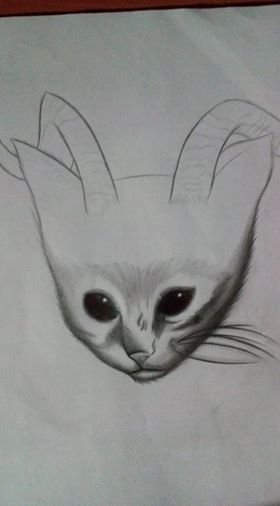 7. The shading of the right part is concluded :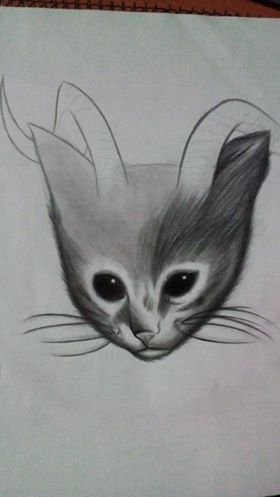 8. The coat of the entire feline face is shaded :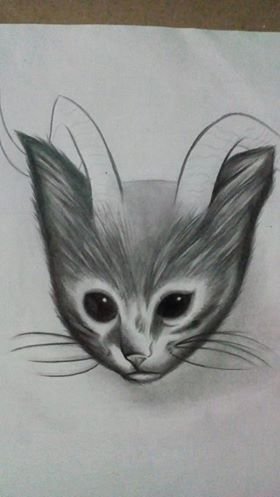 9. One of the horns is made: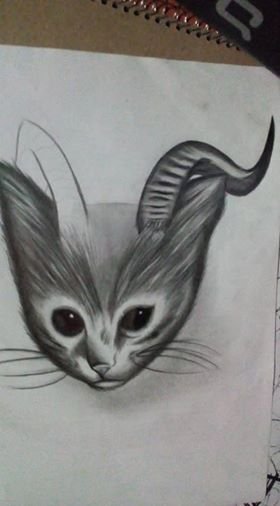 10. Both horns are finished and the eraser is used for the staff: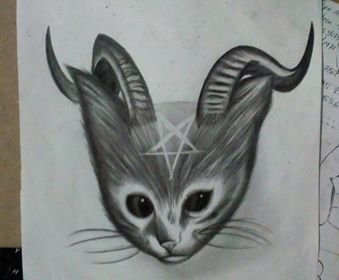 11. The drawing is finished after shading the staff better: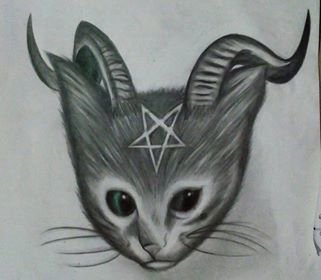 Materials:
-Drawing pencils: H, B2, B6 y B8.
-Diffuser
-Erasers and Cleansing types

Thank you very much for staying up to this point, if you wish, you can leave in the comments that you think the drawing and their advice to improve, always help me a lot.
All photographs have been taken by a telephone BLU ADVANCE 0.5 HD
Thank you and see you next time!