My Simple Artwork 2D With Compilation Object | PREGNANT ♥
Hy great steemian, unlimited creativity greeting.
Welcome back to the most creative blog in Indonesia :'D
On this day I will share my simple artwork that I have combined with 2D sketches, some of these artworks I collect into one in this post, thus becoming a theme, that is pregnancy :D
Because I just realized that some artwork I ever made into a theme when collected.
Ehmm... Are you a woman?
and have you ever felt pregnant?
if not, maybe someday you will feel it, hmm... but here I am not discussing the definition of pregnant more detatile, but here I will share a piece of art that I collect so it becomes a theme.
Are you curious?
let's see below, hope you like and be entertained with my artwork :)
---
---
---
Have you ever had a canned drink? and ignore the lid of the can? do not throw it away! because it can be used as a work of art :D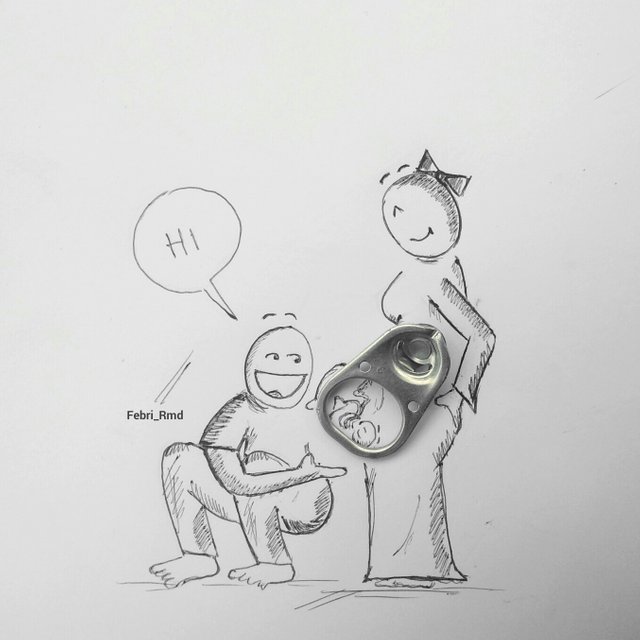 ---
---
---
Or a pin waiting for the birth of his first child? this work I've posted in a post ago.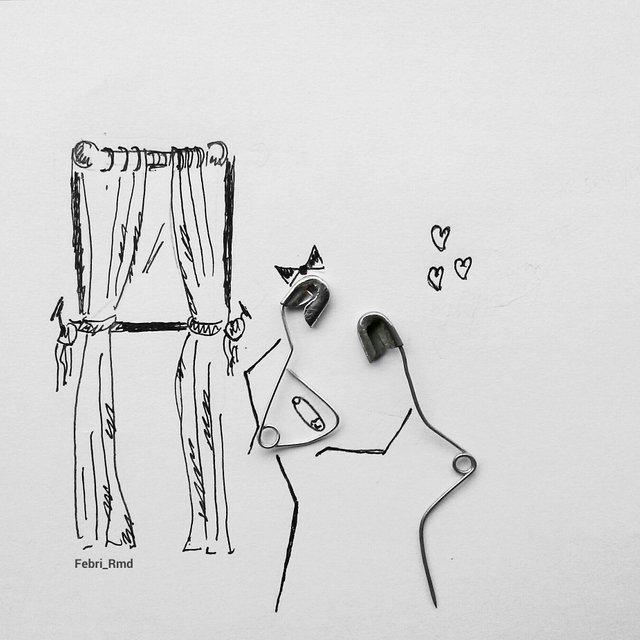 ---
---
---
And my imagination also says that the duct tape is like a pregnant woman's stomach, hahahaha :'D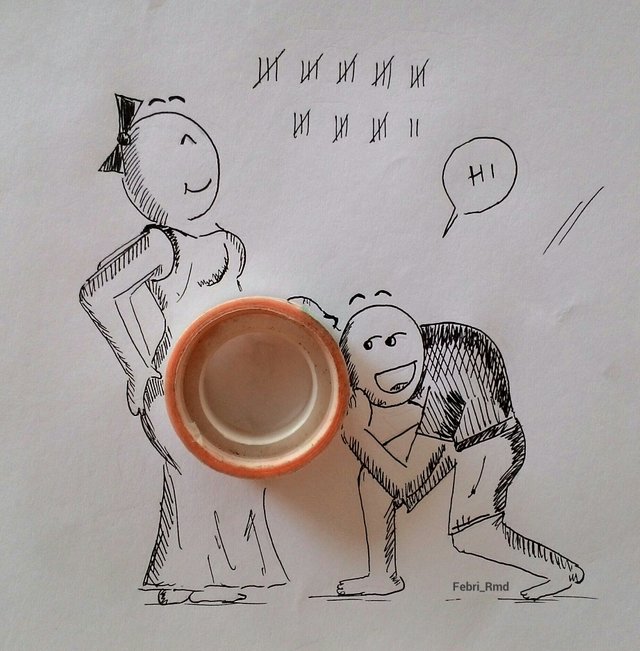 ---
---
---
Or a correction tape? and this is also my artwork a few days ago.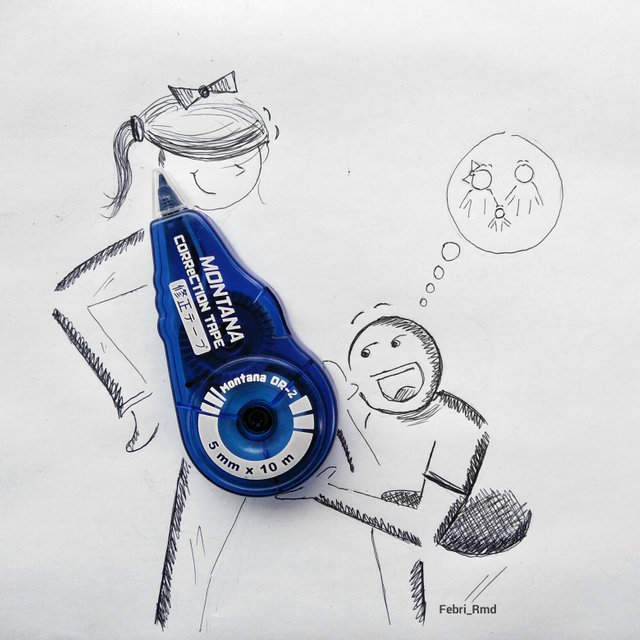 ---
---
---
The last, my imagination says that the curvature of a chili is like a pregnant woman's stomach, she is checking with an obstetrician :D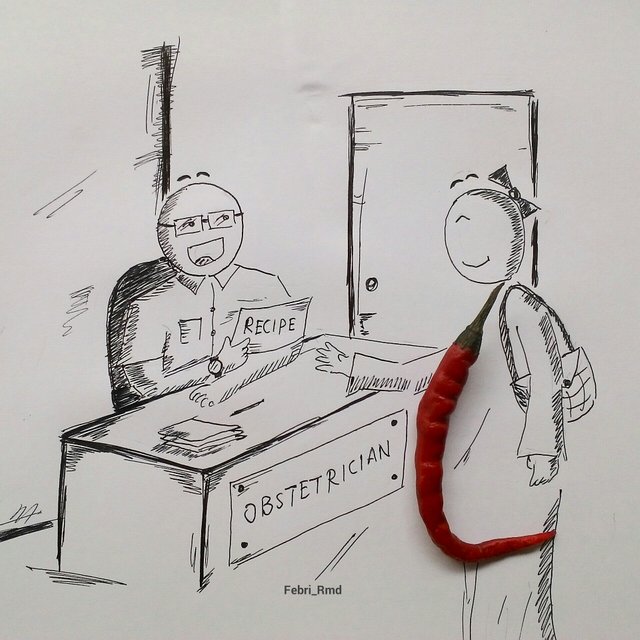 ---
---
---
How do you respond with the above theme? Do you like? hahah.
I always thought of an idea for my artwork, then I wrote it on a note on my cellphone, and when I wanted to draw I took the idea back in a note I had saved. Are you also like that?
I hope you do too, because the idea will disappear itself in mind if we ignore it.
Thank you again that you have come again in my artwork, and if you are a new person, best regards from me. And sorry if my English writing is still a mess. See you again in my next simple artwork :)
---
---
---