Belladonna (Ink Drawing)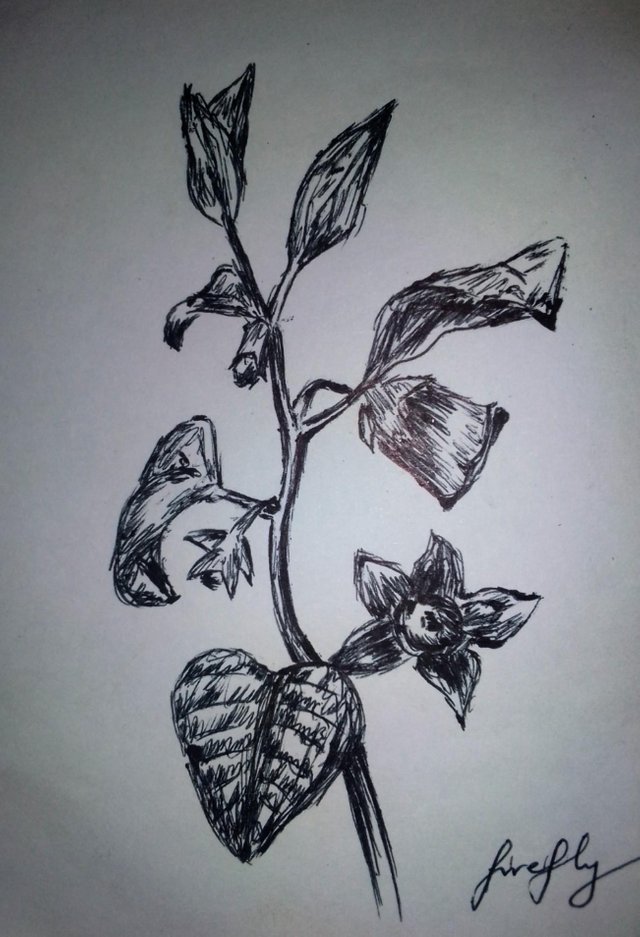 Hi Steemians.
For my last pen sketch today, I made a drawing of the Belladonna plant. This plant is popularly known to be poisonous but has also been useful in treating asthma, bronchial spasms, Parkinson's disease and cold.
Although the Belladonna berry juice was used hundreds of years ago in Italy to enlarge the pupils of women hence giving them a striking look, the Belladonna proved so poisonous and can cause seizures, constipation, difficulty in breathing, tiredness and difficulty in urinating.
This drawing was made using a black pen in pelican paper.
Here are the steps in the drawing;
First,I drew the outline of the plant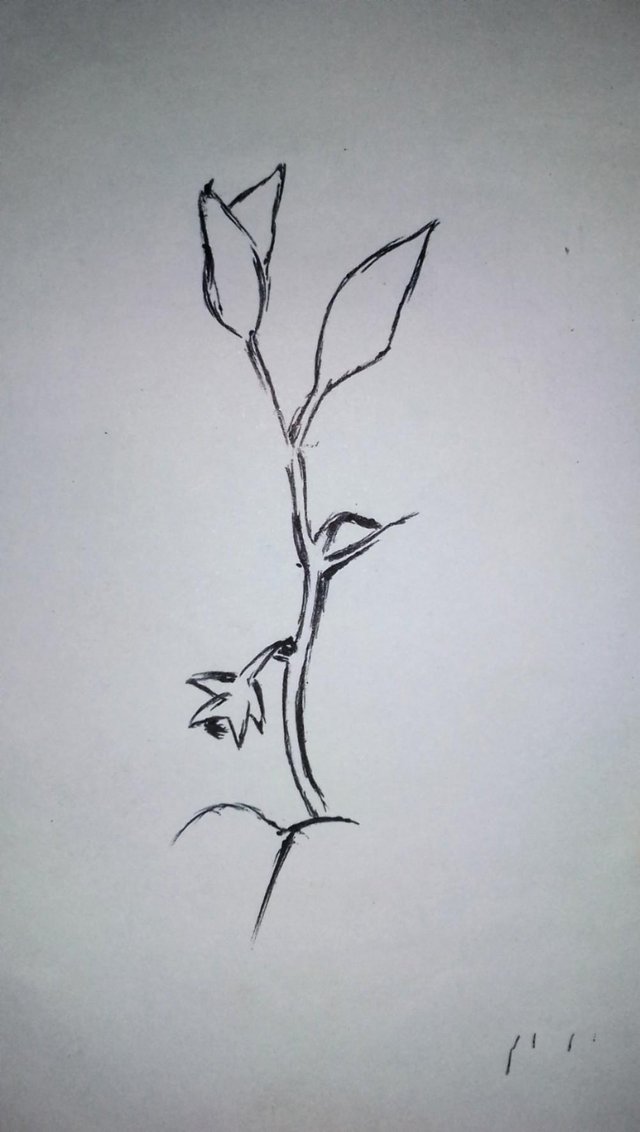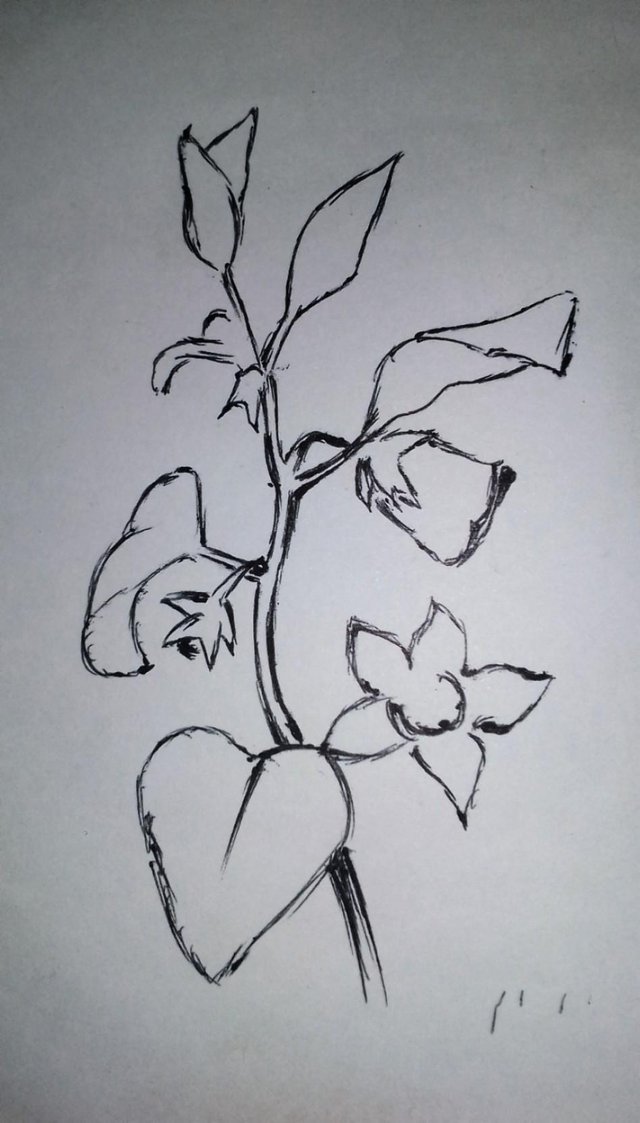 Then, I began shading and adding details to the leaves, stem and flower.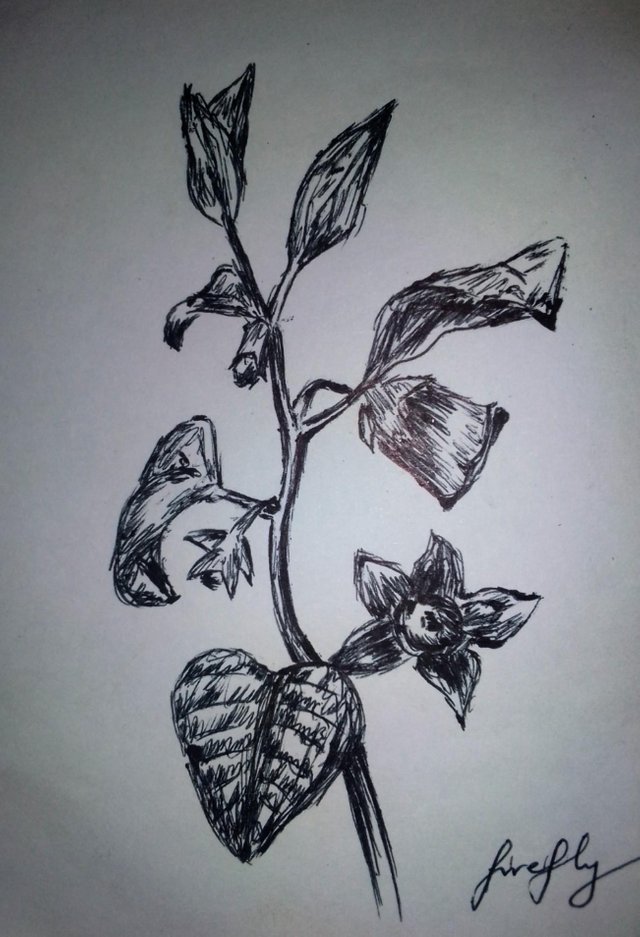 Thanks for reading and viewing my drawing. Have a blissful week ahead.