Clouds Above Henry Cowell watercolor painting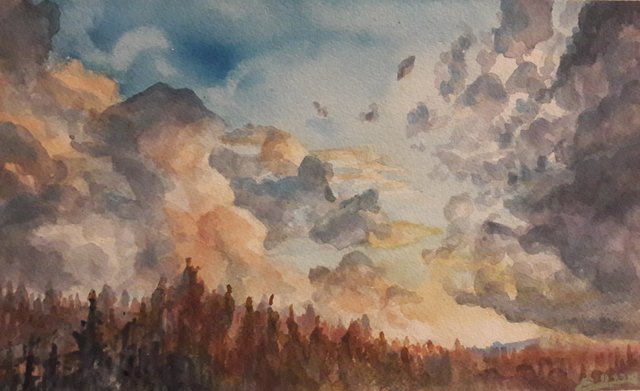 I don't always post my practice pieces but I thought it would be fun to show off how terrible these paintings can go sometimes. I tried this image 3 times before I got it close to what I wanted. I always try to learn something from my mishaps and sometimes the watercolor just doesn't do what you wanted it to do. I guess it's all part of the fun!
Try one,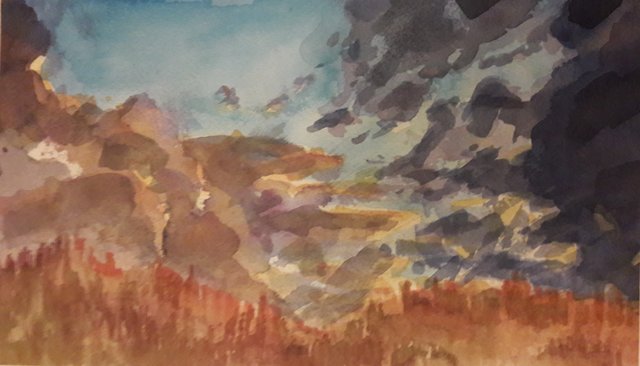 Try two,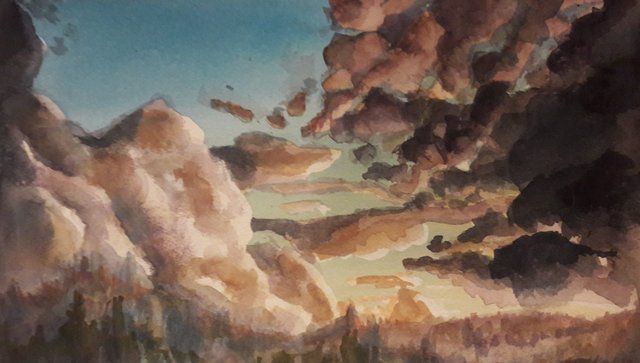 Try three!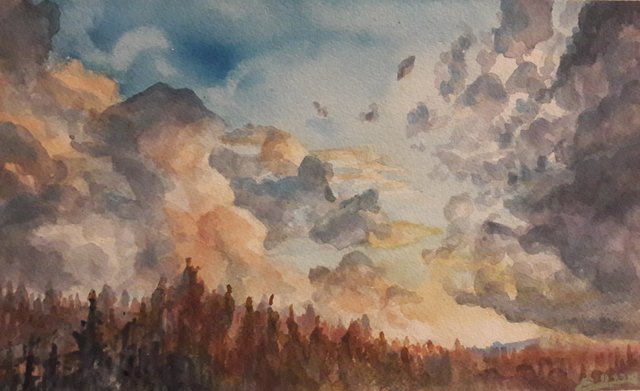 Thank you for commenting, upvoting and taking the time to look. Love ya!