Couple of random guys and a rail trail lost in Wilder Ranch. Watercolor paintings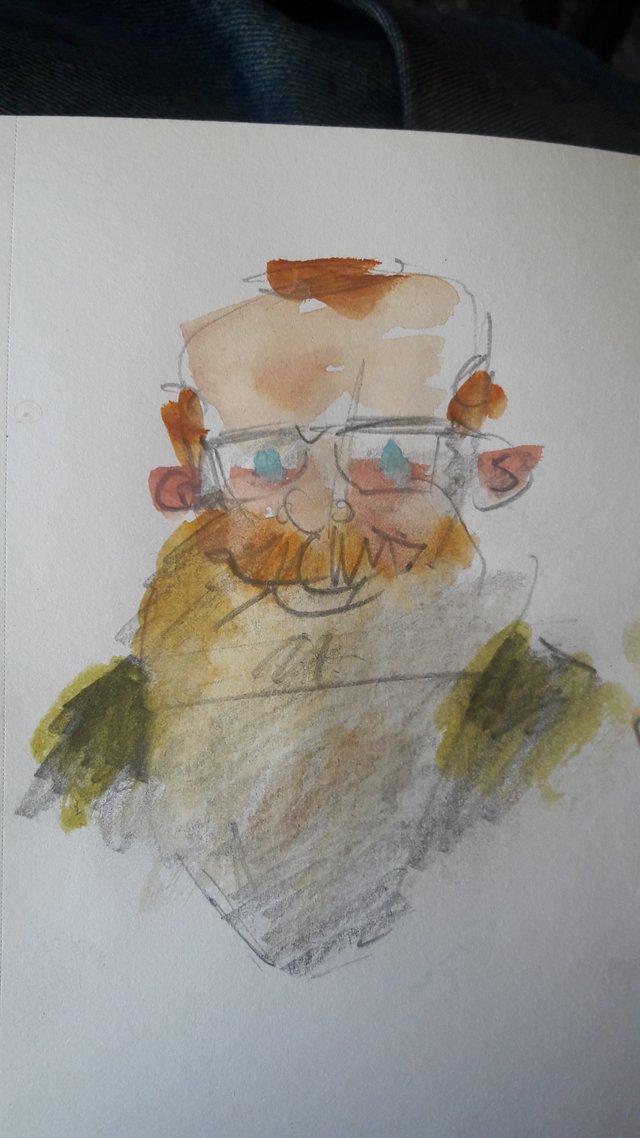 Decided to go for some color with a couple of sketches this time. I usually break up the waiting time of a watercolor painting with some sketches of whoever's around me. The sketching paper is pretty weak to water but it was fun to add color!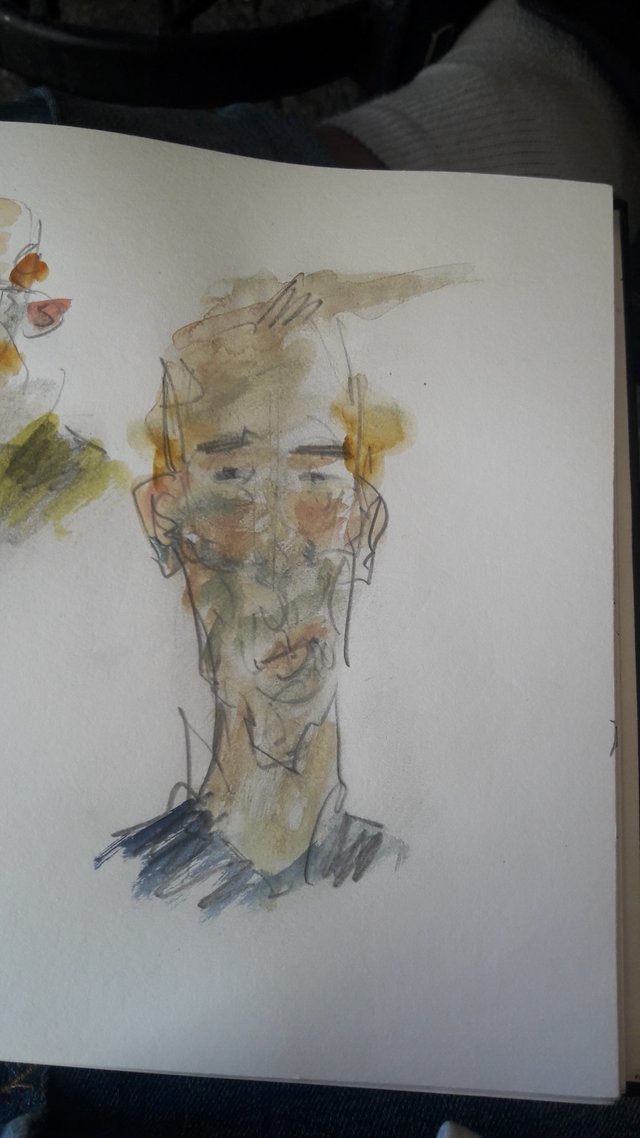 Taller man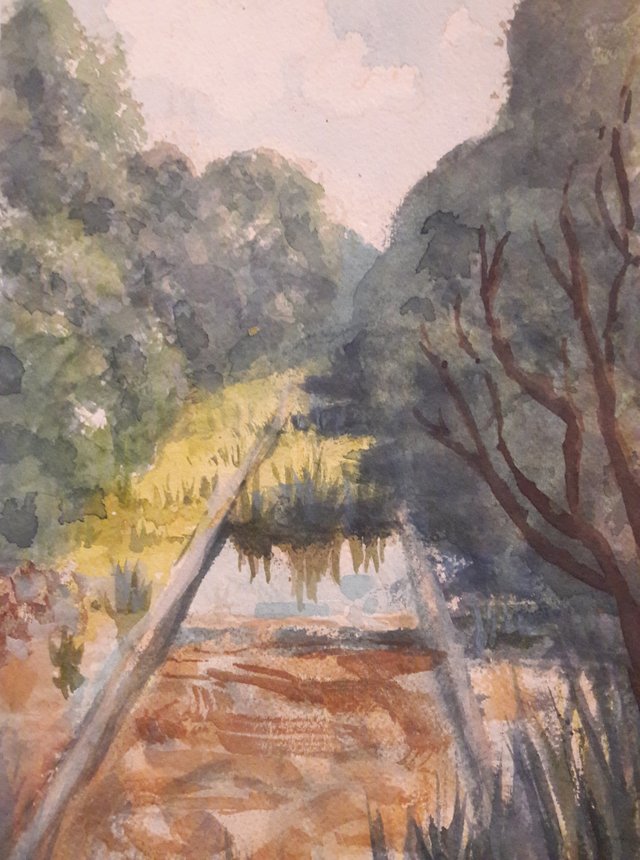 Saw this railroad disappearing into the woods and thought it was interesting. Seems like we are so permanent most of the time but our roads and rails are overrun by nature after a few short decades. Cool to see how easily nature creeps back in when we leave spaces.
Thank you for commenting, upvoting and taking the time to look. Love ya!