Deer drinking along the riverside watercolor painting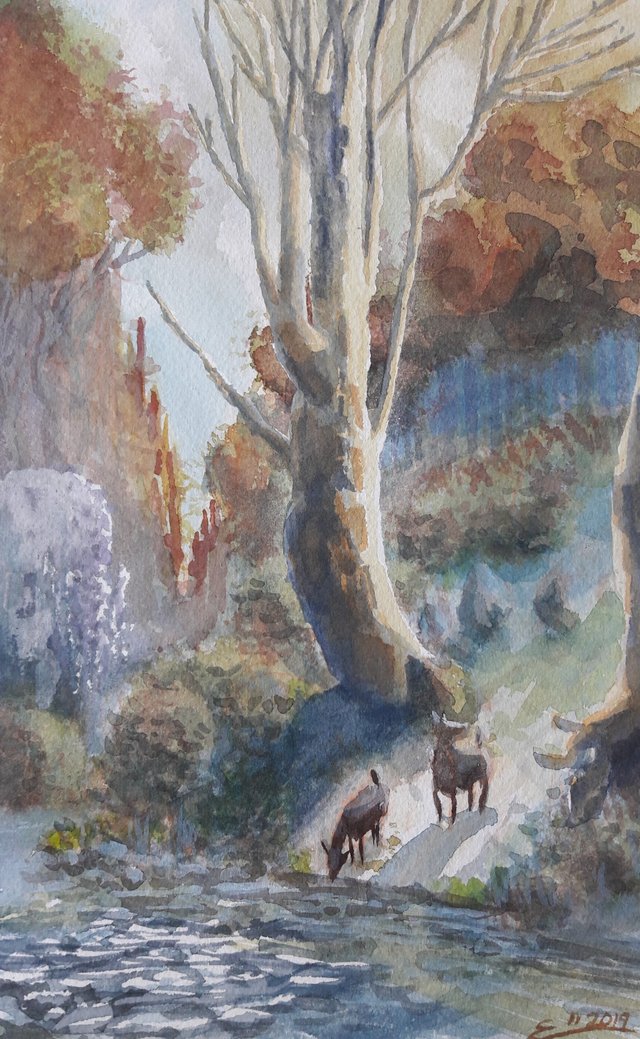 This painting had to be mostly from memory because I didn't have my camera handy when the deer were drinking down by the river. I just had to paint this scene! I was such a nice peaceful time watching them gracefully navigate the slope to get a drink.
Thank you for commenting, upvoting and taking the time to look. Love ya!