Moonlit reflecting watercolor painting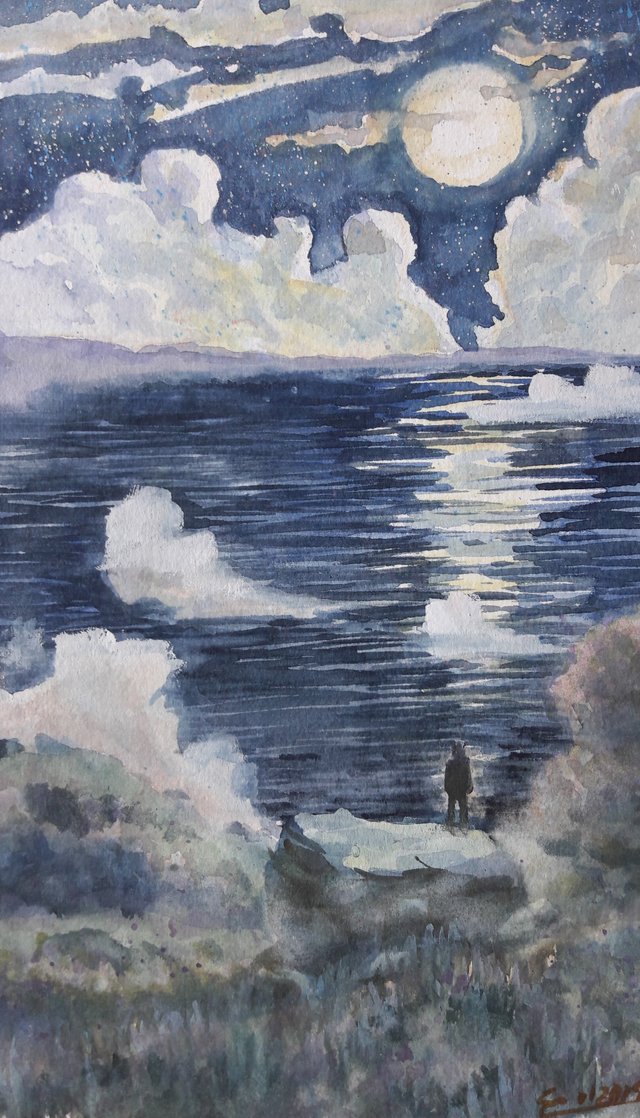 I was reflecting on just how truly special it is that we all, on our own, get to decide who we will be in the future. It's not something I think we really give ourselves time for very often but it seems important to stop for a moment to appreciate your own experience and look forward into the possibilities ahead of you. What kind of human do you want to be in your lifetime?
Thank you for commenting, upvoting and taking the time to look. Love ya!