Summer Swimming watercolor painting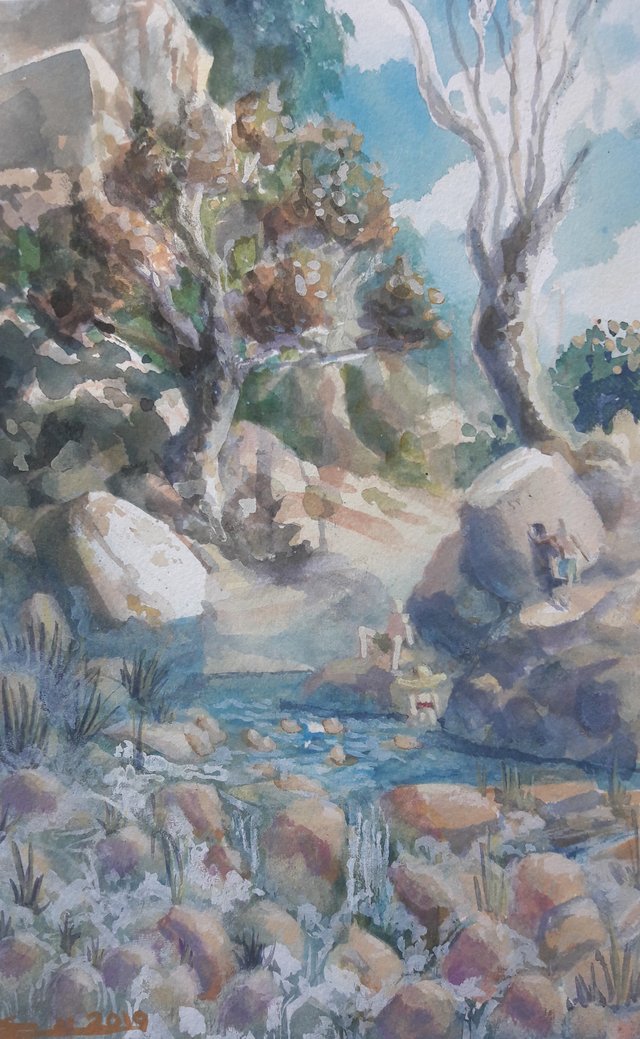 Painted this one from imagination. I've been working on rocks and water for a while now and I'm starting to get some idea. This was a tough one to pull off, I've been working on it off and on for about a month. So glad to call it finished and move along to another challenge!
Thank you for commenting, upvoting and taking the time to look. Love ya!