Pixelbruary #7
Today is about "expression" but I wanted to take this opportunity to have a better profile picture! There is not much to say today I had fun doing this, try to make me as similar as possible.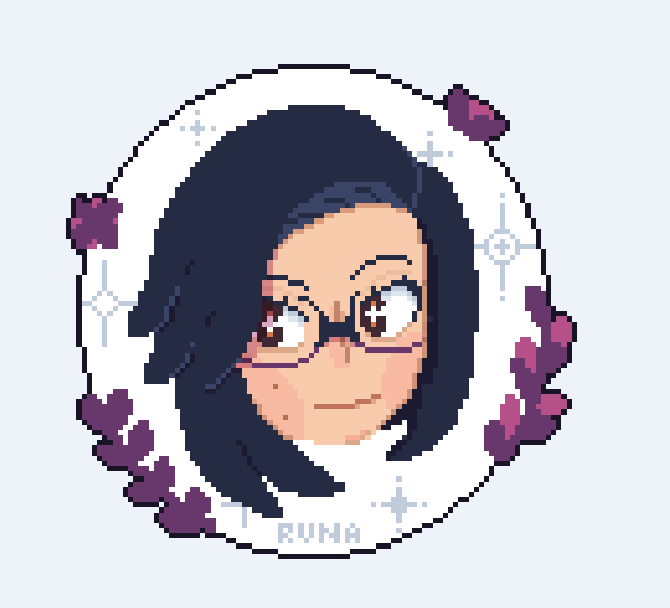 I also want to say if you want a character or if you have an idea for a pixelart, you can leave your idea in the comments and I can try to do it, you know just for practice ;) have a nice day!
All are from my imagination!

Oh, before I forget, I am learning english so please if a I have something wrong just tell me in the comments ;) with love RUNA <3

---


This work is licensed under a Creative Commons Attribution 4.0 International License!