Magical New Year 2019!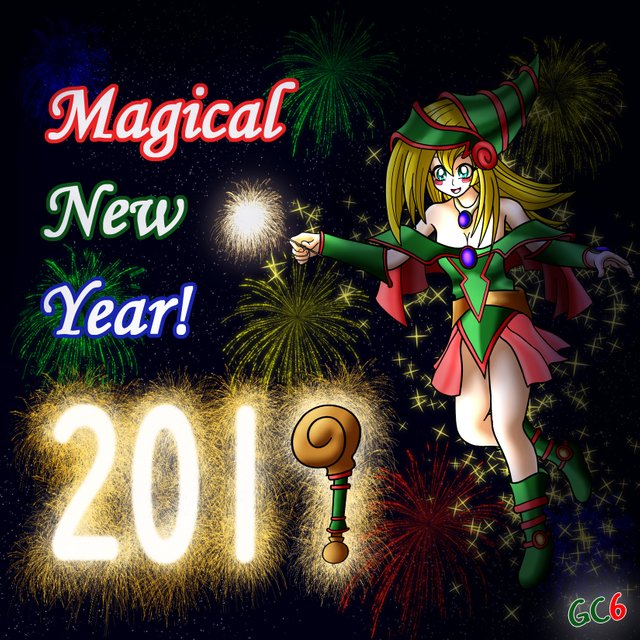 Happy New Year, Steemit!
I wish you all a very happy and magical new year! I hope 2019 will be a year where your wishes will happen or continue happening, a lot of health, prosperity, good relationships, you get better at work and/or in your studies, improve your skills, be a better person or whatever your desires for the 2019 are!
---
First I started doing a sketch with the pose of the girl using a customized pencil. Then I lowered it opacity, and draw over it the sketch of the Dark Magician Girl. I then used a customized G-Pen for the lineart, I applied flat colors and then flat lights and shadows. Then I blurred the lights and shadows and applied some glow in the eyes.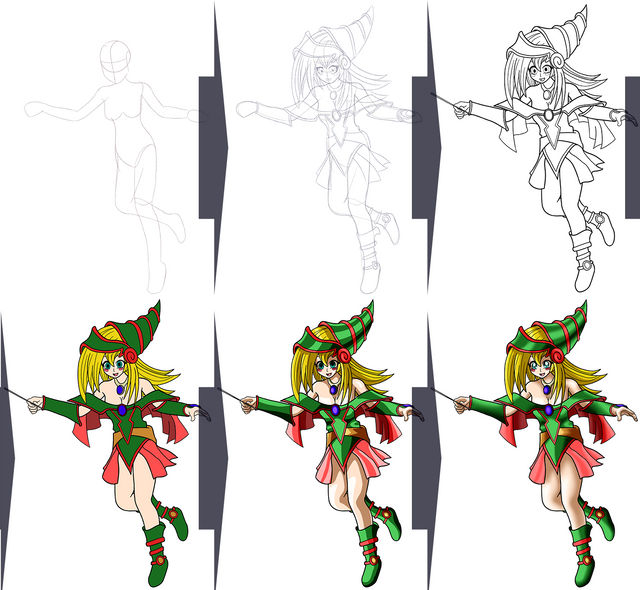 Next I draw her rod. This time I skipped the sketch and started directly by the lineart, applied flat colors and the lights and shadows.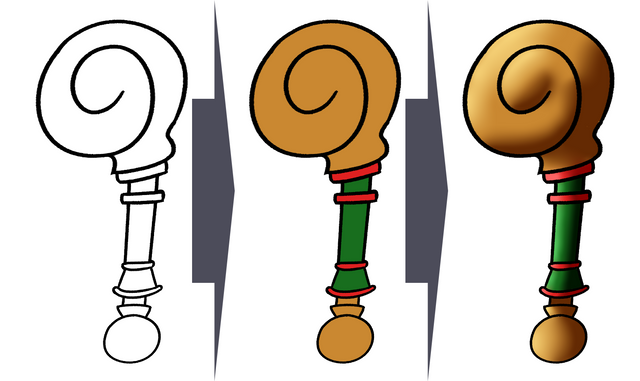 For the background and the rest of the composition I applied a dark blue color for the background, then I added the sparks for the "little star" (that's how we call here at that kind of flare she's playing with), I placed the rod as the 9 of "2019", I wrote the letters and make the "201" of "2019" with sparks and then I applied some fireworks and stars for the sky in the background and some glitter for the Dark Magician Girl (like the ones that surround Tinkerbell). For the final result I applied some global light and darkness for the composition.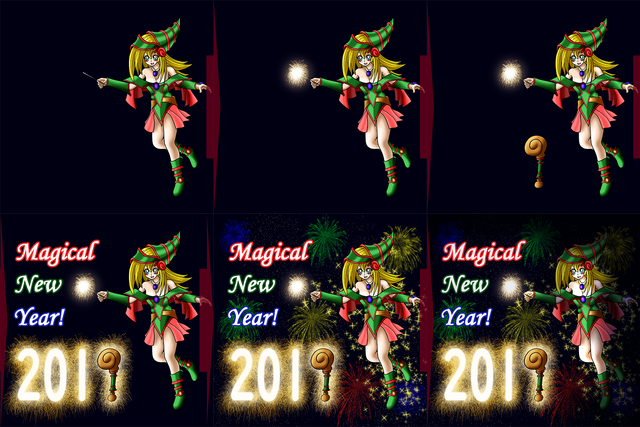 ---
I hope you had a great 2018 and I wish you a better 2019. As always, comments, suggestions and questions are welcome.
A very 2019 FULL OF HAPPINESS!
GC6