Crafting with @littleblue. Ninja Turtle Treasure Box Update And Completion.
Five months ago I started a TMNT treasure box for my son @littleblue.
I am notorious at starting something with great intentions, and often due to the limits of my health I get half way through, shelve it for later, and weeks turn to months.
I started it with good intentions.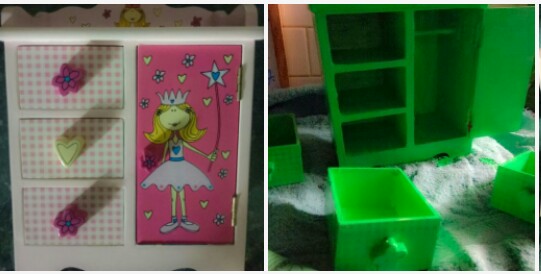 Picked up in the street, this pretty pink jewellery box was given a couple of layers of green paint five months ago.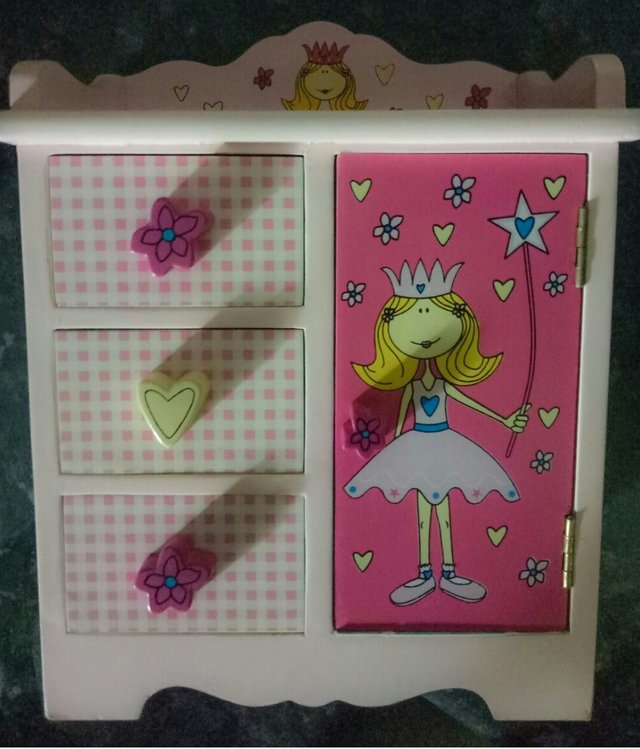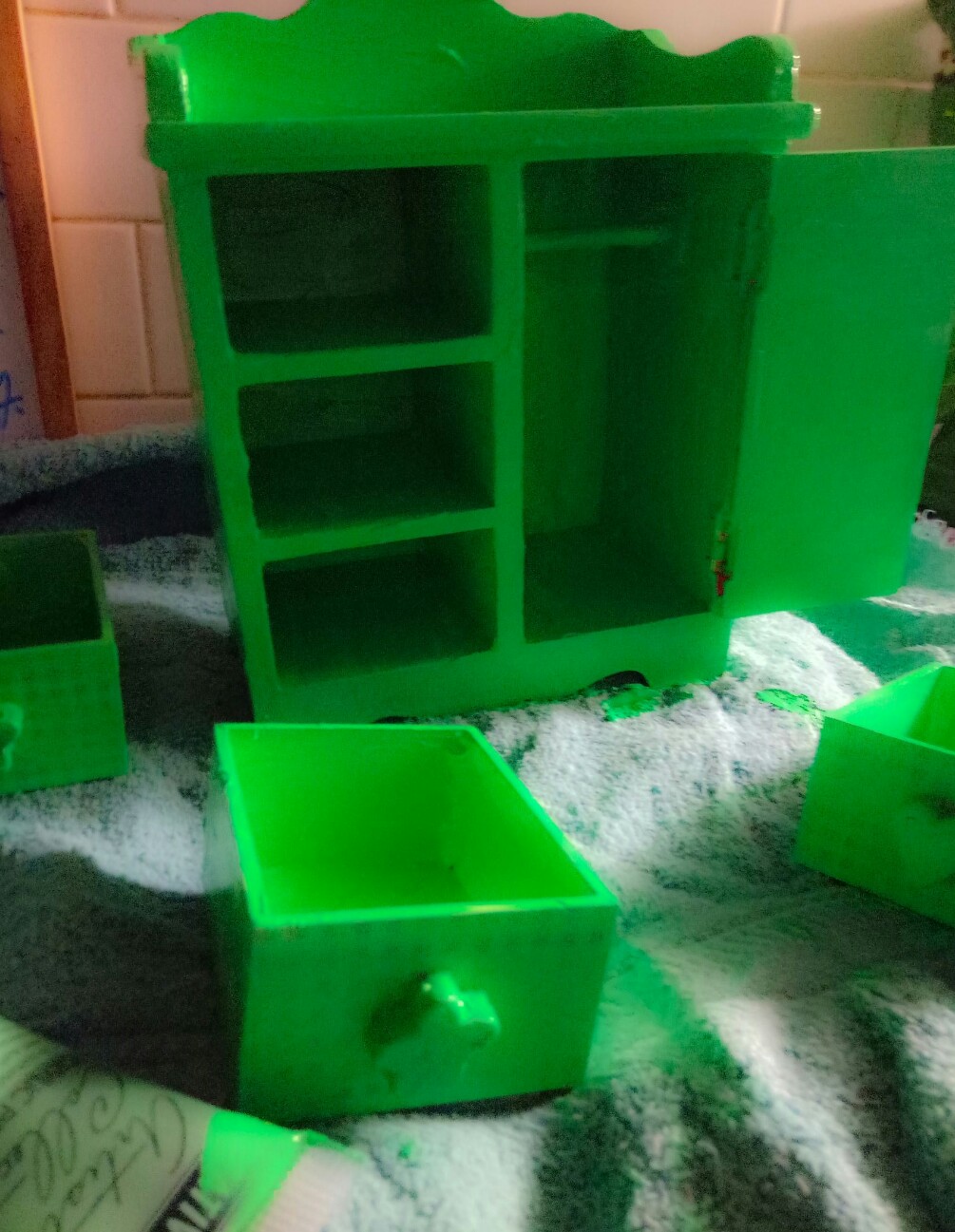 I was aiming for Christmas, but it didn't happen.
---
Today he took matters into his own hands and finished it himself.
He chose some pictures to colour, cut and paste.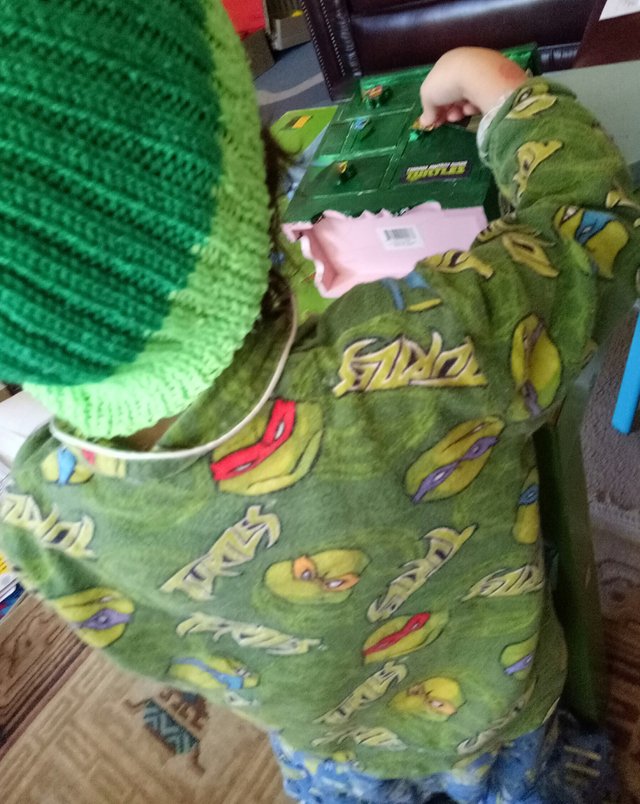 Rocking the turtle green beanie and pjs from granny aka @bluerinse.
He also used some little stickers on the handles.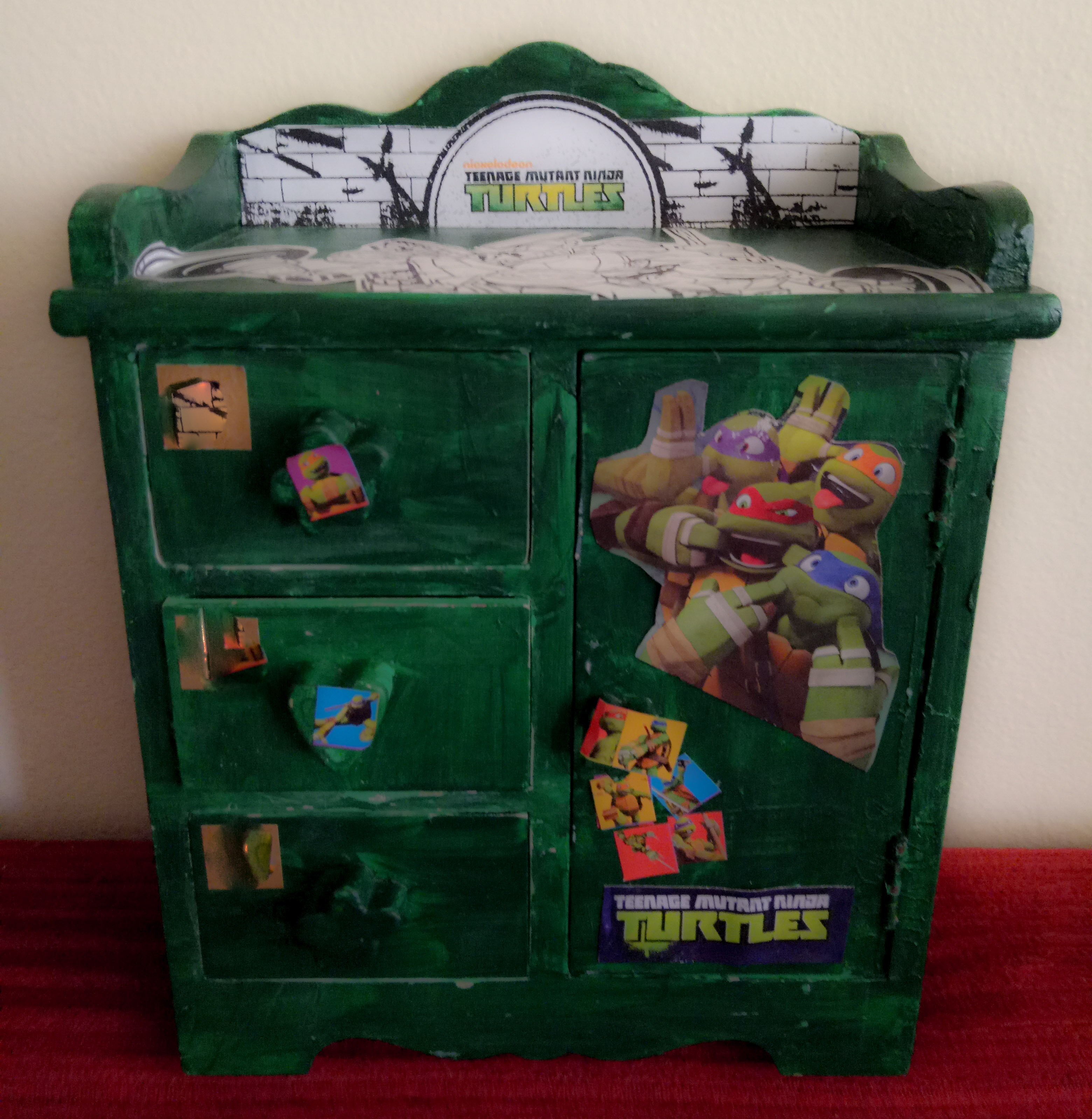 Featured all 4 brothers on the side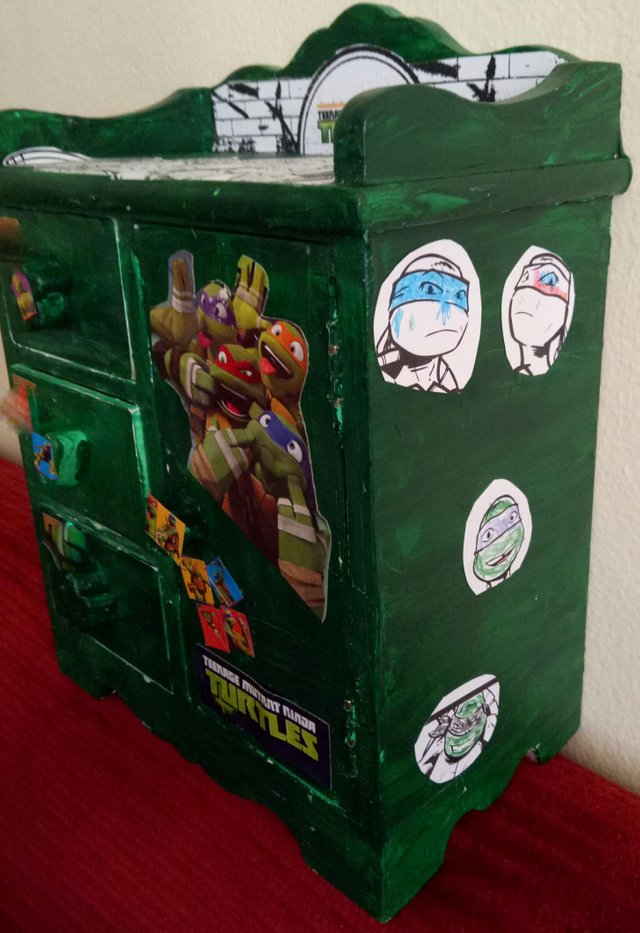 And master splinter on the back.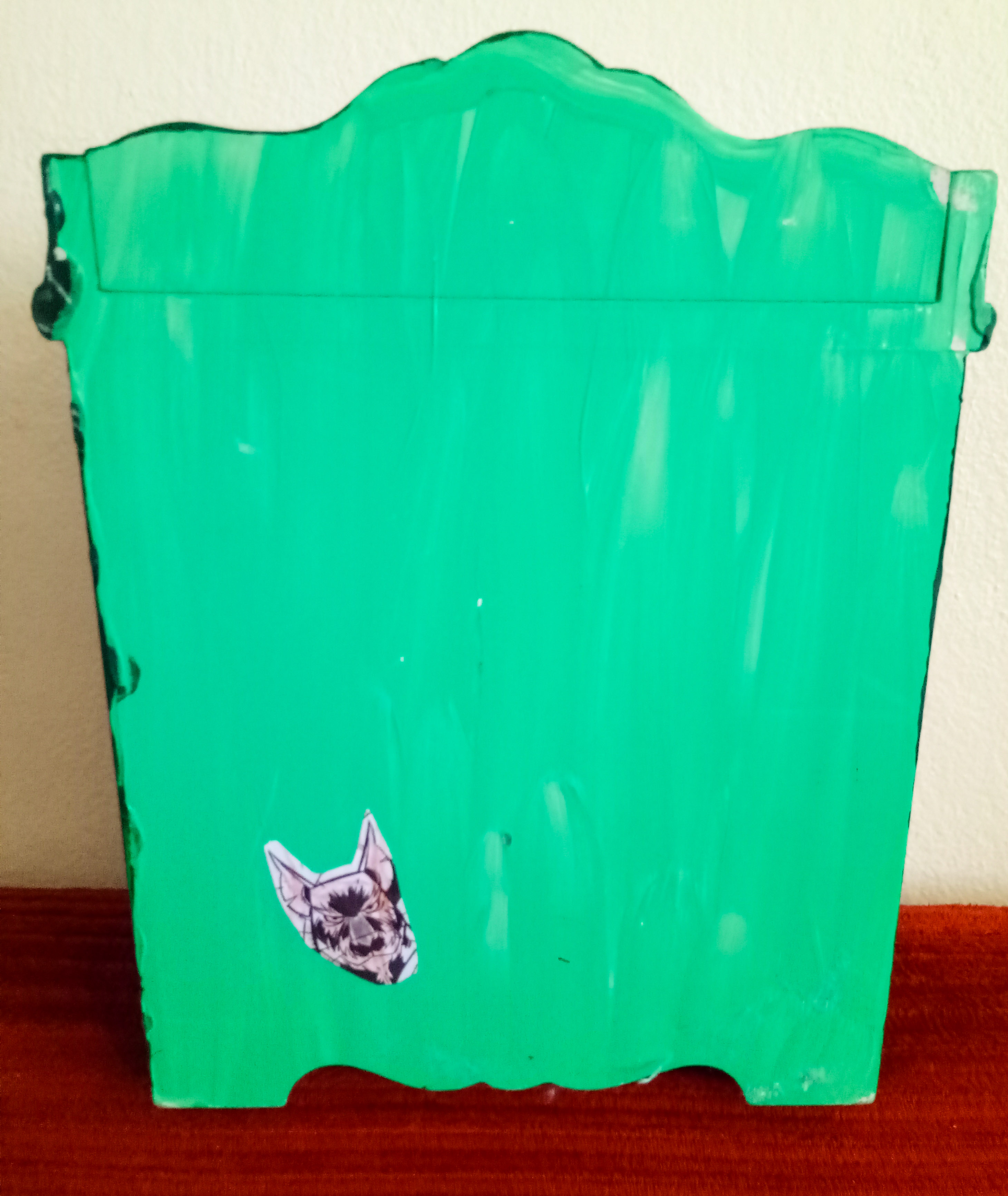 I think he did a really good job for a three year old... Correction, nearly 4 year old!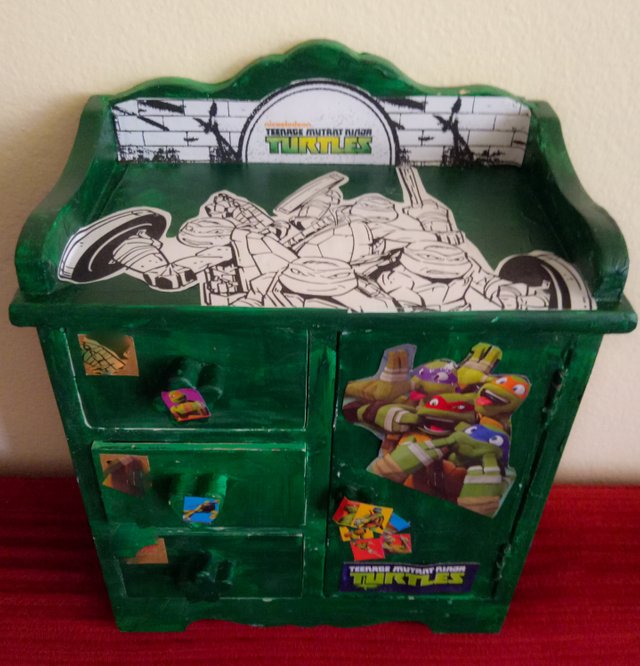 He hasn't yet decided if he will colour the top picture or leave it black and white.
It already has his pained rocks, beads, rings and torch in it 😍💚🐢🐀
---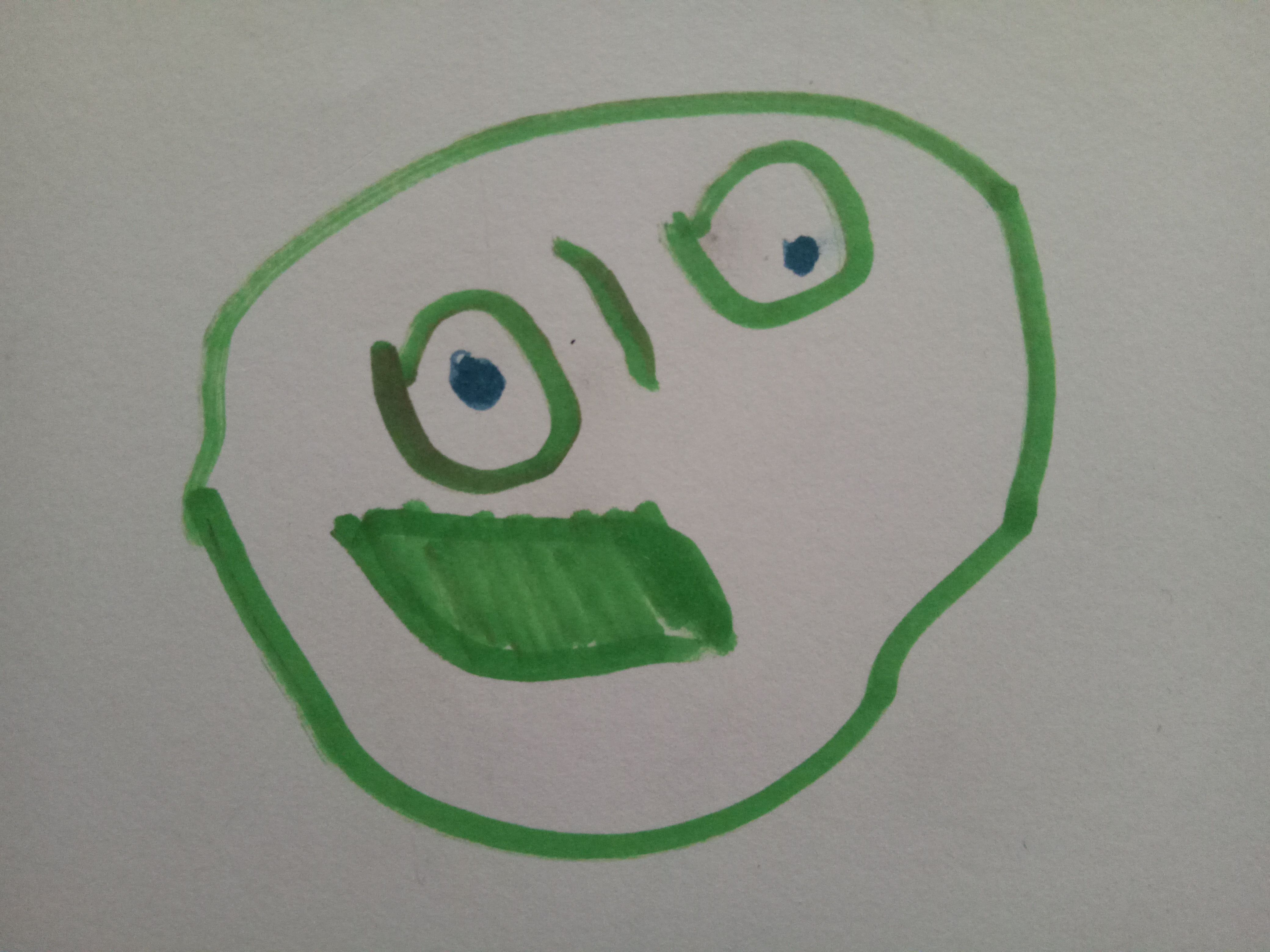 Hero's in a half shell, turtle power!
🐢 🐢 🐢 🐢 🐀 👦 🐶🐩