Haiku's for her. Day 23. For @cryptocatz.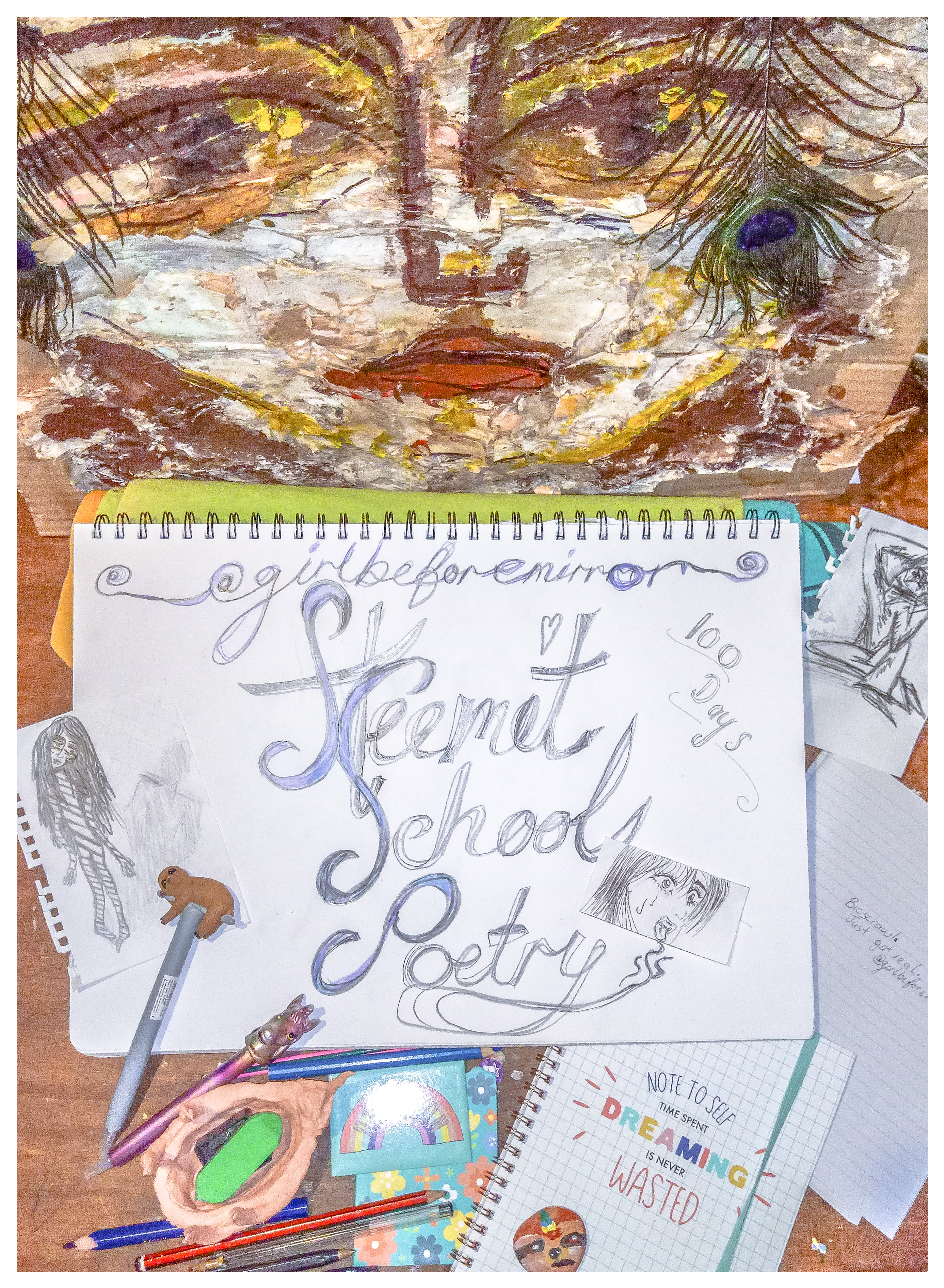 ---
@cryptocatz and I had a collaboration of sorts.
Haiku's and scrawling doodles.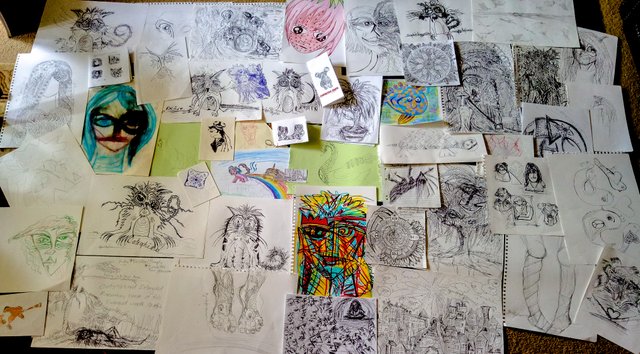 We even did some sculpting.
I don't think she knows how much our exchanges meant to me.
She is my sister from across oceans, land and sea.
I have left my haiku response waiting for over a month.
https://steemit.com/haiku/@cryptocatz/i-hope-it-continues-to-grow-a-chain-haiku
I am a loyal, but unpredictable friend. She is loyal and predictably always there.
Our friendship - I hope it continues to grow.
---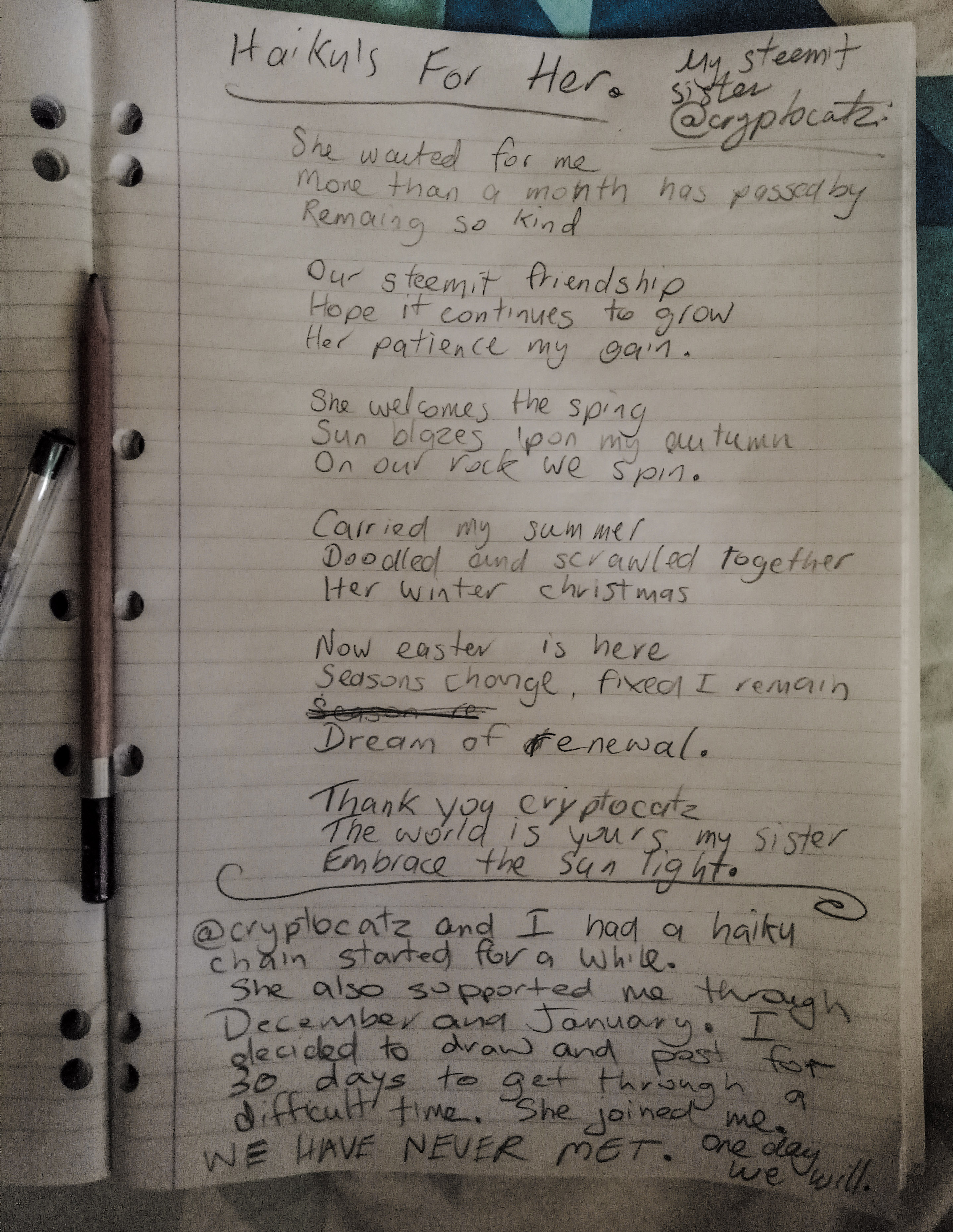 ---