Designs with Planner 5D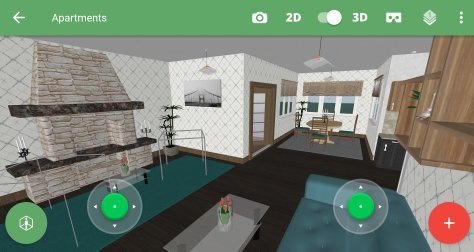 I'm gonna talk about a great practice. You will be amazed by what you do with this application. I really think it is an app that everyone can have in his pocket. With the application we can plan our belongings according to the size of our homes and rooms. You can also make your own building or apartment. You can make your own design office or your own home design. The size of the items, according to your room allows you to receive. It also allows you to see in advance whether your room will be nice or not.
[Harika bir uygulama hakkında bilgi verceceğim. Bu uygulama ile yaptıklarınız sizi şaşırtacak. Gerçekten herkesin cep telefonunda olmasi gereken bir uygulama olduğunu düşünüyorum. Uygulama ile eşyalarımızı, evlerimizin ve odalarımızın büyüklüğüne göre planlayabiliriz. Ayrıca kendi bina veya dairenizi de yapabilirsiniz. Kendi tasarım ofisinizi veya kendi ev bahçeli tasarımınızı yapabilirsiniz. Eşyaların büyüklüğünü, odanıza göre almanızı sağlaya yardımcıda oluyor. Ayrıca, odanızın güzel olup olmayacağını önceden görmenize imkan veriyor.]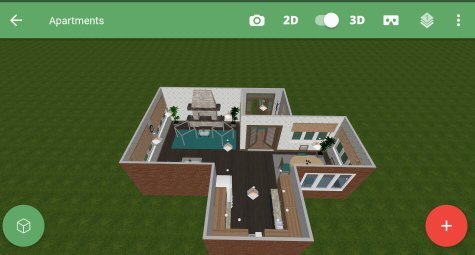 Taking pictures of your room, you can do operations. I made the kitchen design but it was deleted. I'm sorry I didn't share it here. There are 2D and 3D features in the program. You also have the feature in those who have 3d glasses. You can go into the design you draw by wearing 3D glasses. This is a great feature and I use it often. Inside the app, there is a joystick like in games. In this way, you can travel everywhere in the design.
[Odanızın fotoğrafını çekerek üzerinde işlem yapabilirsiniz. Ben mutfak tasarımını yaptım ama silindi. Üzgünüm burada paylaşmadığım için. Programda 2D ve 3D özellikler var. Ayrıca 3d gözlük olanlar içinde bir özellik var. Çizdiğiniz tasarıma 3D gözlük takarak girebilirsiniz ve içerisinde canlı gibi geziyorsunuz. Bu harika bir özellik ve bunu sıklıkla kullanıyorum. Uygulamanın içinde, oyunlarda olduğu gibi bir joystick var. Bu şekilde tasarımın her yerini gezebilirsiniz.]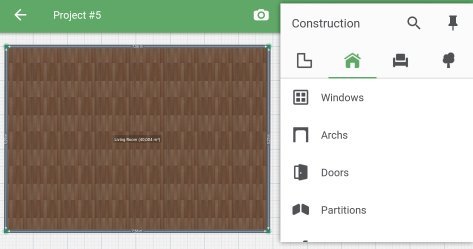 It helps you to find a place for many accessories in your home. In the application there are many accessories, seats, items and so on. New home or goods will be useful to you when you buy. With this app I am spending time doing many designs. Furniture and wants to charge for different properties. But when all the features are turned on, you can achieve really nice jobs. It's great to get some idea beforehand with this app before changing furniture places in your home.
[Evinizde birçok aksesuar için bir yer bulmanıza yardımcı olur. Uygulamada birçok aksesuar, koltuk, eşya vb. vardır. Yeni ev veya esya satın aldığınızda sizin için yararlı olacaktır. Bu uygulama ile pek çok tasarım yaparak vakit geçiriyorum. Mobilya ve farklı özellikler için ücret istiyor bu üzücü. Ancak tüm özellikler açıldığında, gerçekten güzel işler ve tasarımlar yapabilirsiniz. Evinizdeki mobilya yerlerini değiştirmeden önce bu uygulamayla önceden fikir edinmek harika oluyor.]
There are many features I can not count. For example, you can adjust your wall colors and patterns. So you can get the idea whether the color of the wall fits into your things.As in the pictures I share, you can get experience by making many designs like I do. I'm waiting for your help to be strong at Steemit. With love,thank you.
[Sayamayacağım birçok özelliği var. Örneğin, duvar renklerinizi ve desenlerinizi ayarlayabilirsiniz. Böylece duvarın renginin eşyalarınıza uyup uymadığı hakkında fikir edinebilirsiniz. İndirip kurcalamanızı tavsiye ederim.Sevgiler]
[ImageSource:My own photos]