[FR] Step by step #3 - réalisation d'une sirène (english version at the end of the article)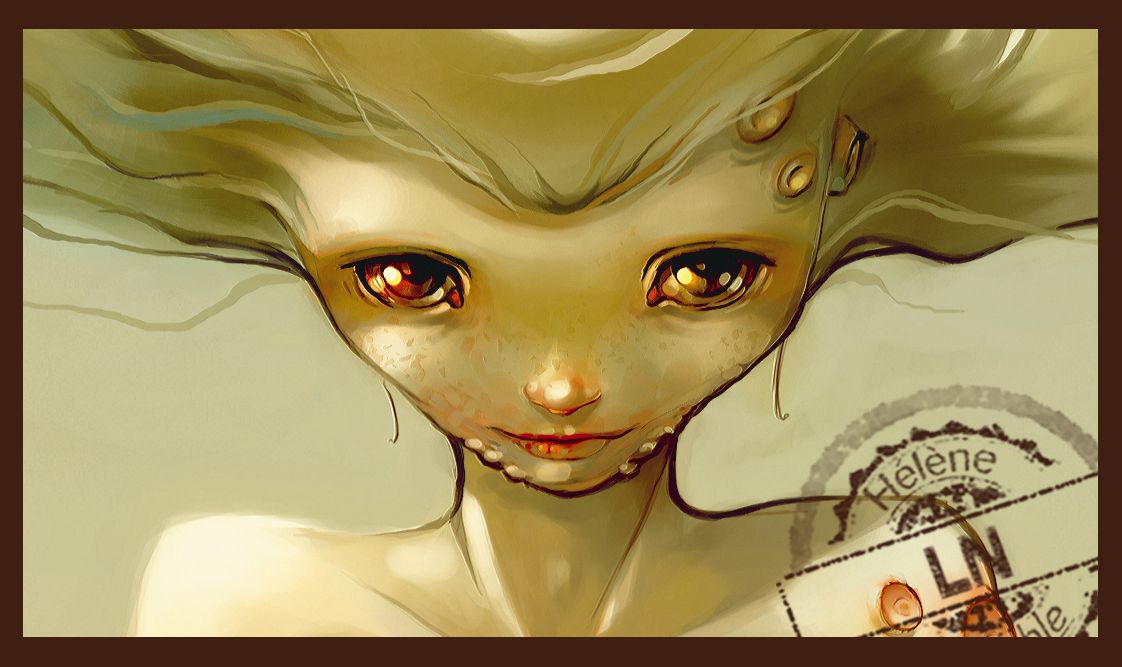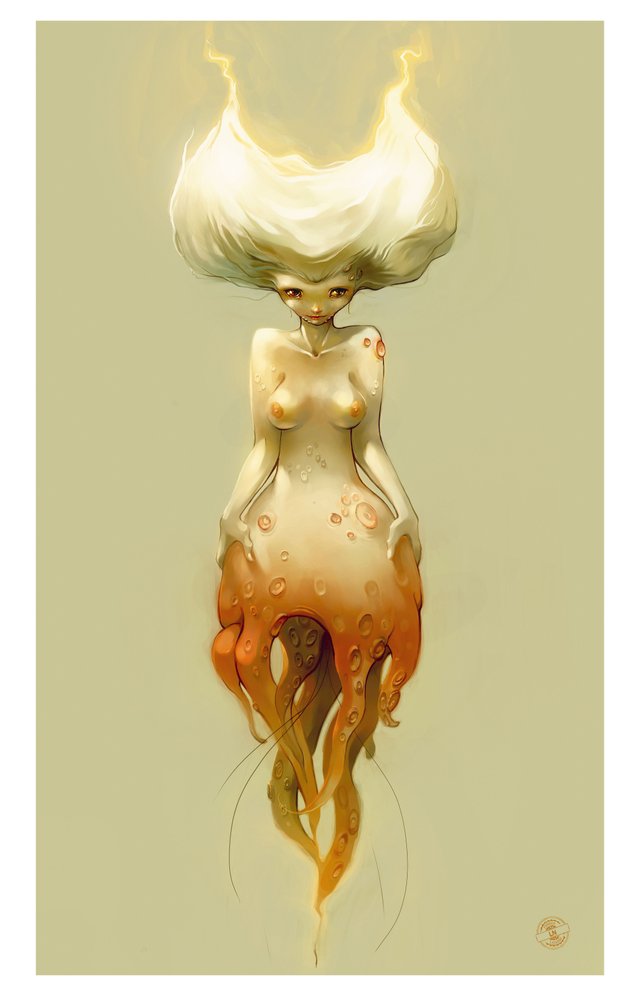 English version at the end :-)
Bonjour à tous!
Je poursuis la traduction de mes premiers steps by steps! Aujourd'hui, voici le détail de la réalisation d'une illu réalisée pour le Character Design Challenge, dont le thème était "sirène"
J'ai commencé par un rapide croquis. Je voulais être un peu originale, et j'ai décidé d'opter non pas pour une queue de poisson, mais pour des tentacules de pieuvre. Pour ça, je me suis aidée d'une référence photo.
J'avais envie que le dessin soit très frontal, un peu comme une planche issue d'un vieux livre de biologie...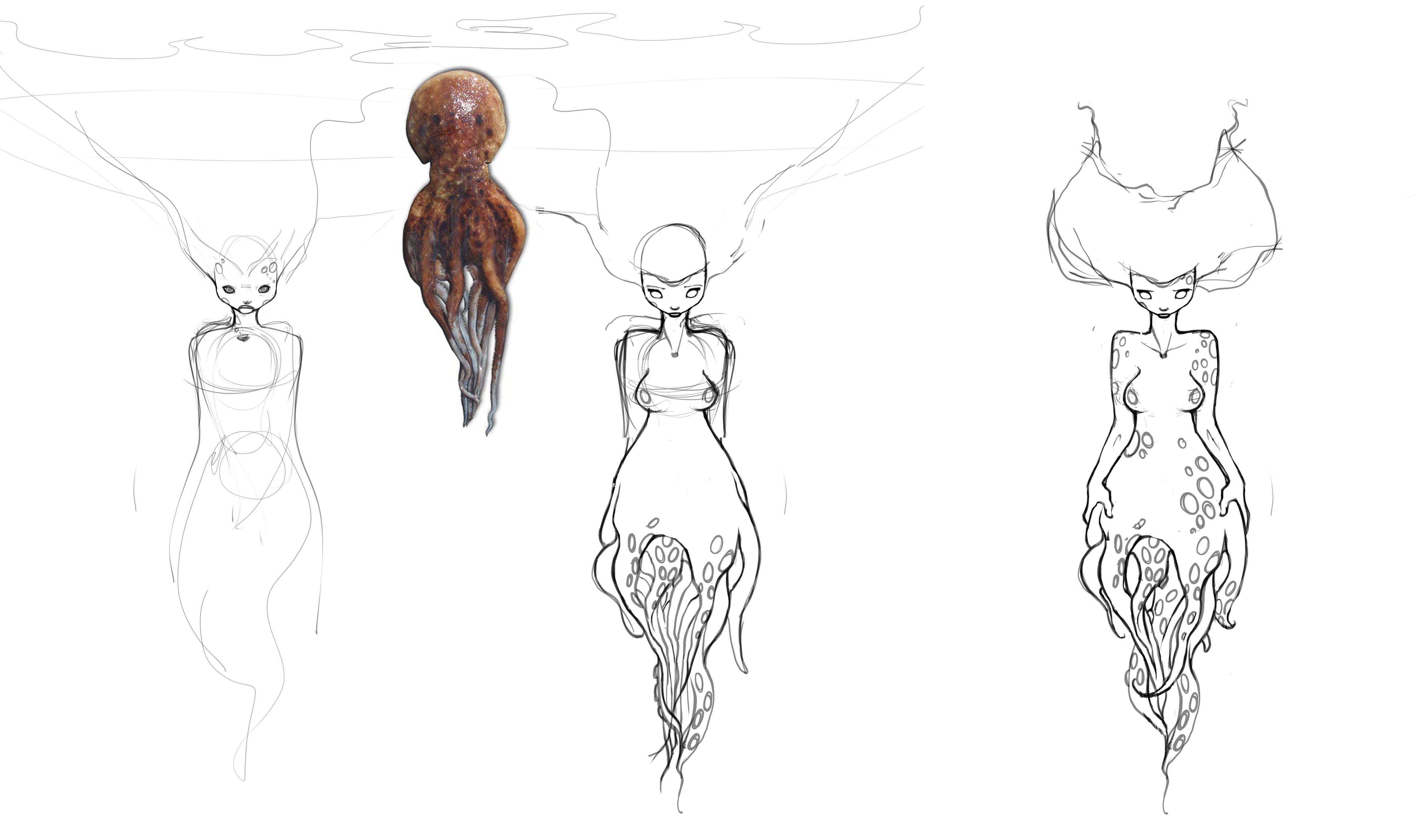 Une fois satisfaite du dessin, je me suis mise à la colo. Comme d'habitude, j'ai commencé par une petite pose rapide d'une gamme de couleur, pour donner une direction à l'ensemble.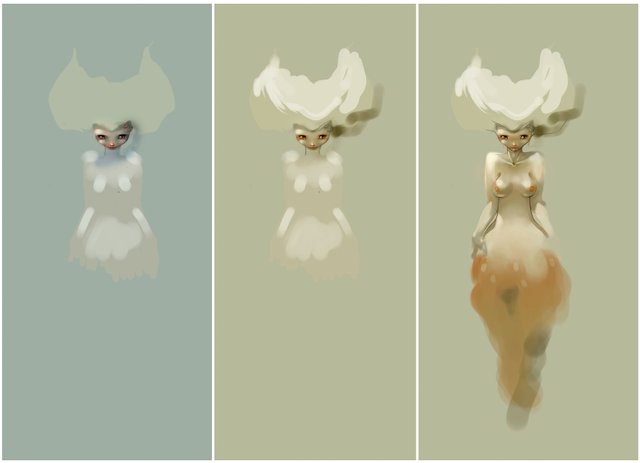 J'ai ensuite ajouté de plus en plus de détails sur la peau, les cheveux et les tentacules.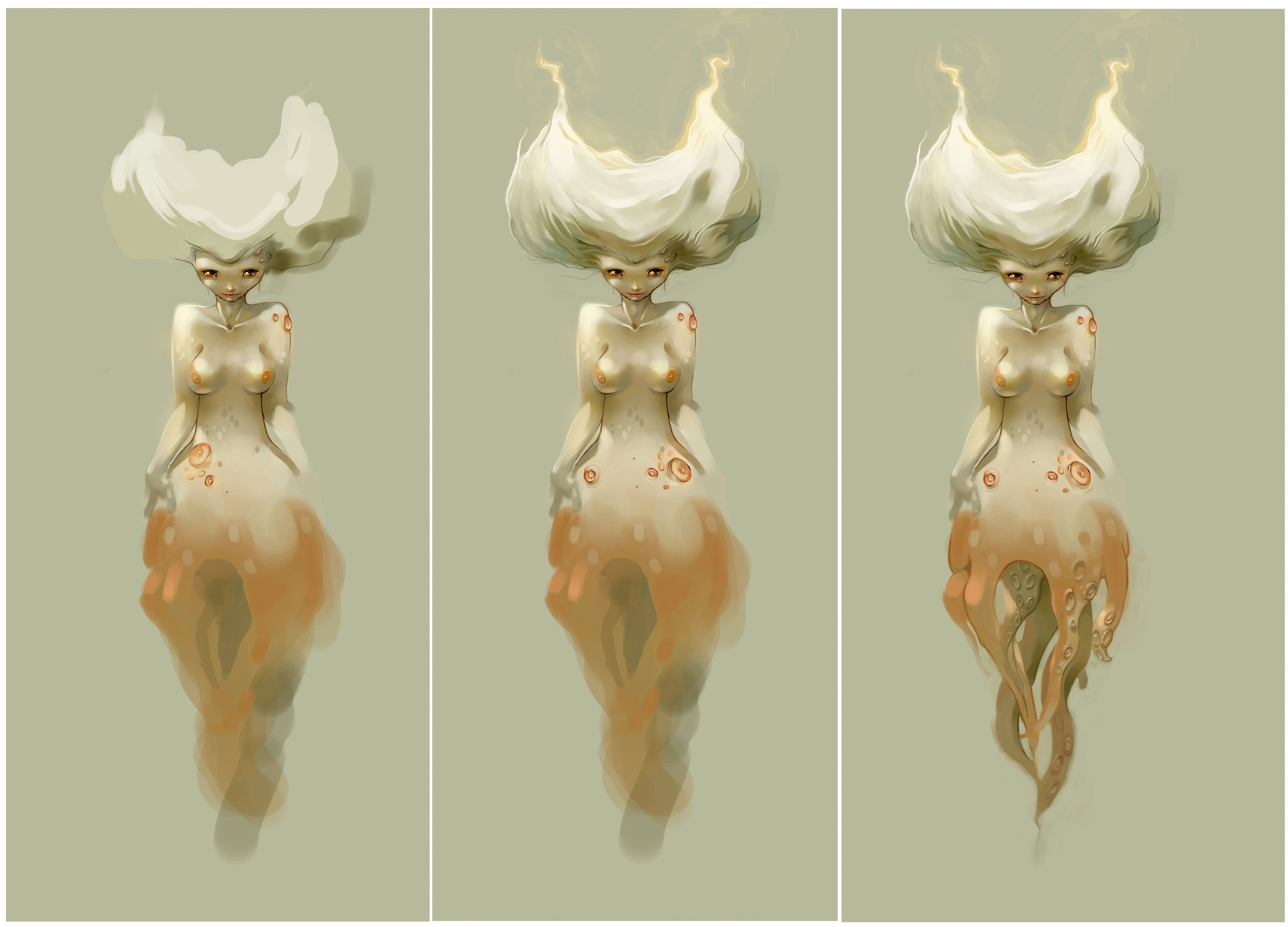 Toujours plus de détails, et j'ai terminé les mains. J'ai ensuite modifié la balance des couleurs de l'ensemble, et rajouté du jaune, car je la trouvais un peu terne.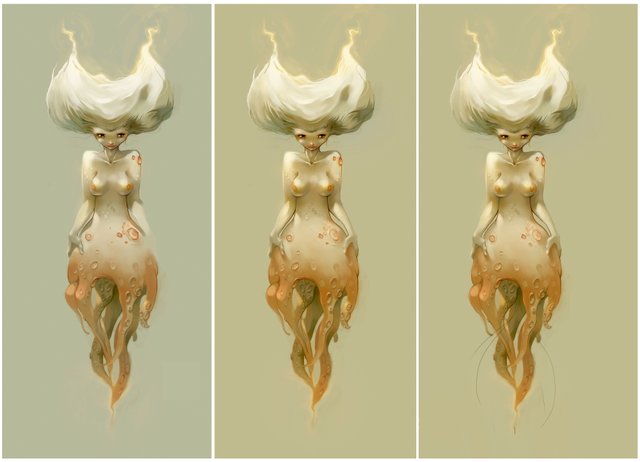 J'ai ajusté les niveaux de lumière, et retouché un peu la balance des couleurs. Les modifications sont légères dans ces 3 étapes.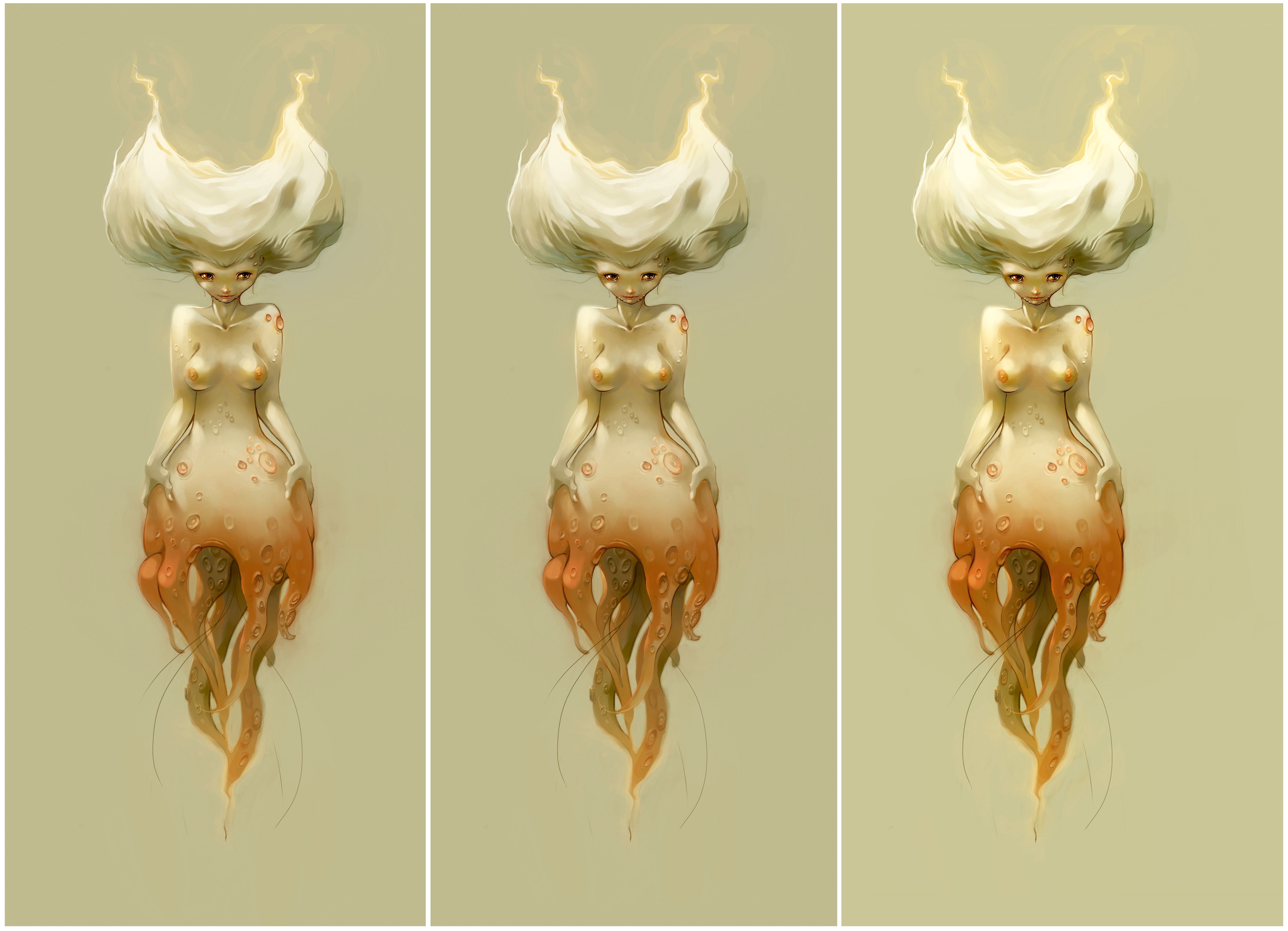 Et après avoir retravaillé les cheveux, voici la version finale :-)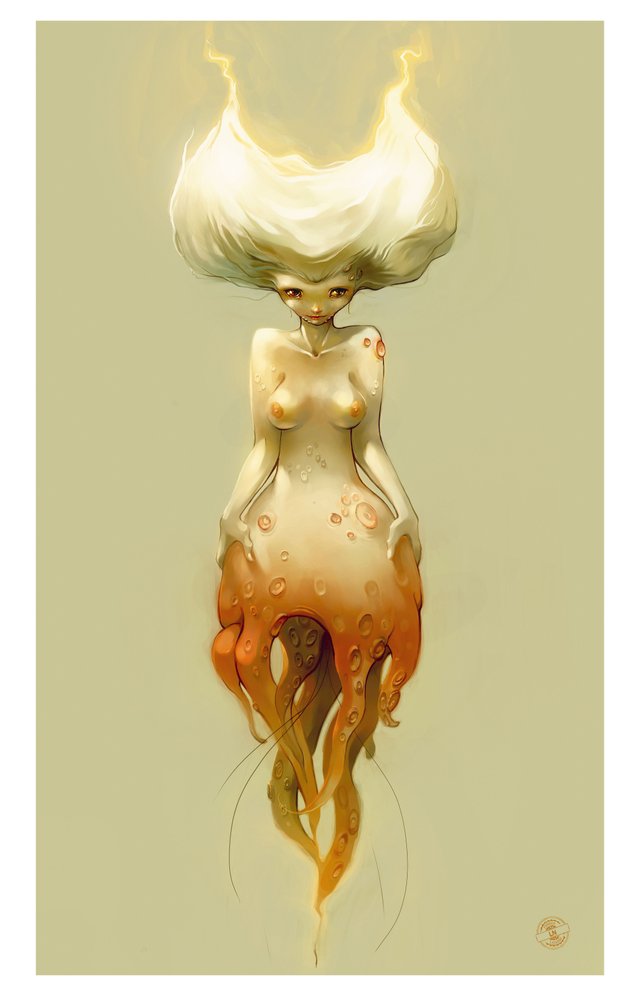 J'espère que vous avez aimé cet article!
Si vous appréciez mon travail, n'oubliez pas de voter, de me suivre et même de resteemer :-)
A très vite,
Hélène
[EN]
Of course I began with a rapid sketch. I wanted to be a little bit original, and I decided to give her ooctopus legs instead of a fish tail. I drew it with the help of a photo reference for her octopus side :-)
I wanted the drawind to be very frontal and symetric, like in a biology book.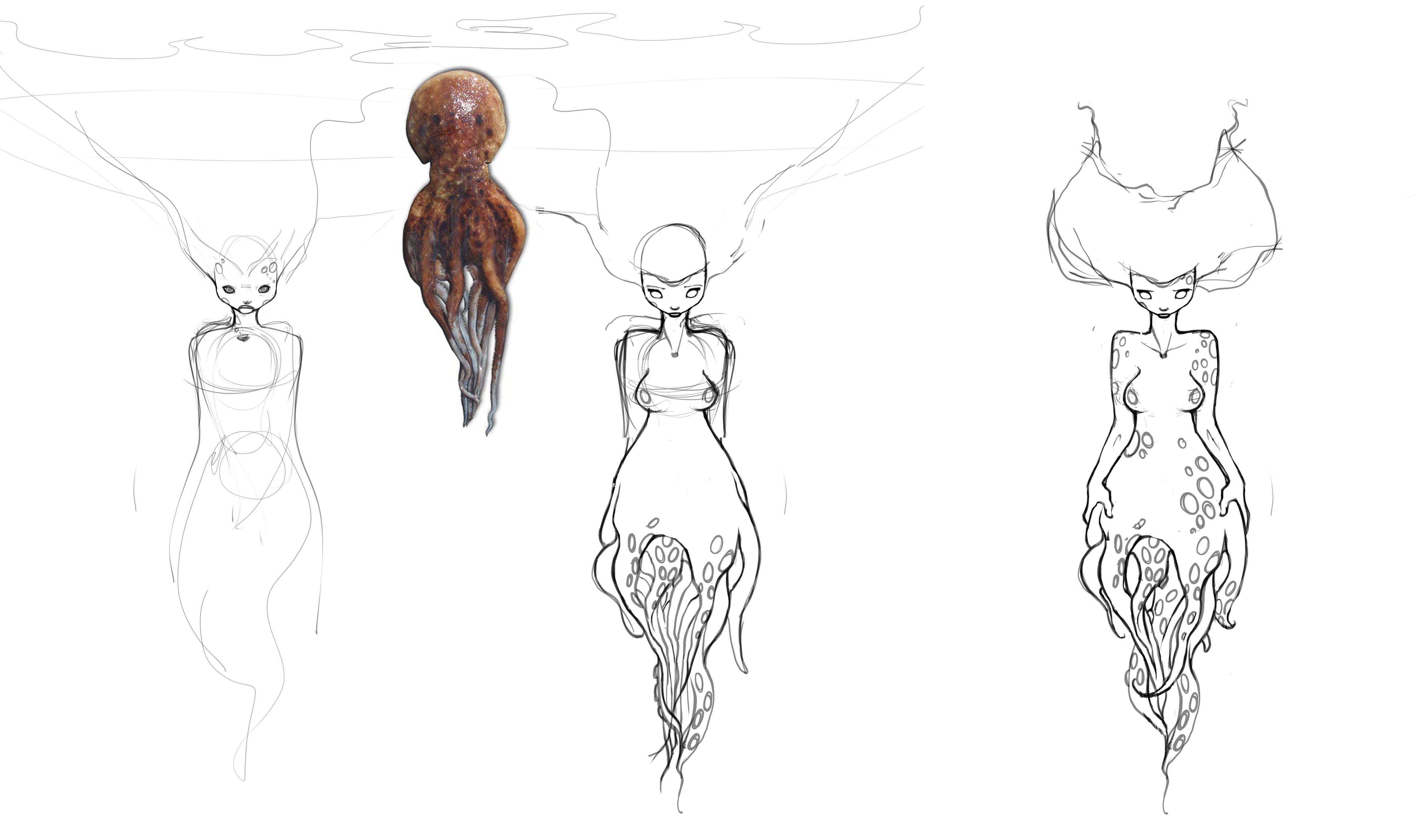 Once I was satisfied with the line, it was time to color it! As usual, I first made a quick color overview, to give the global direction of the illustration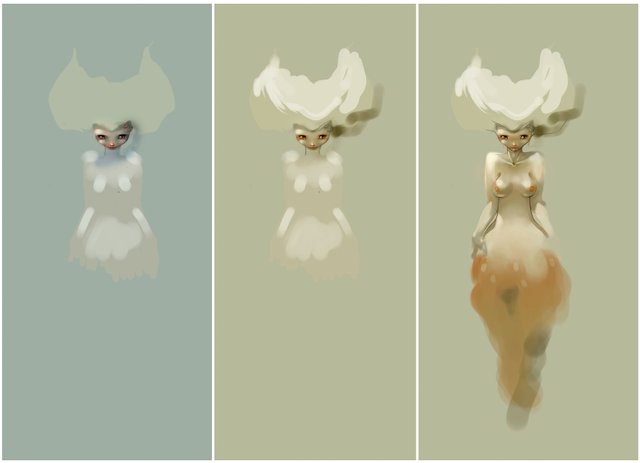 Then, I added more and more details ...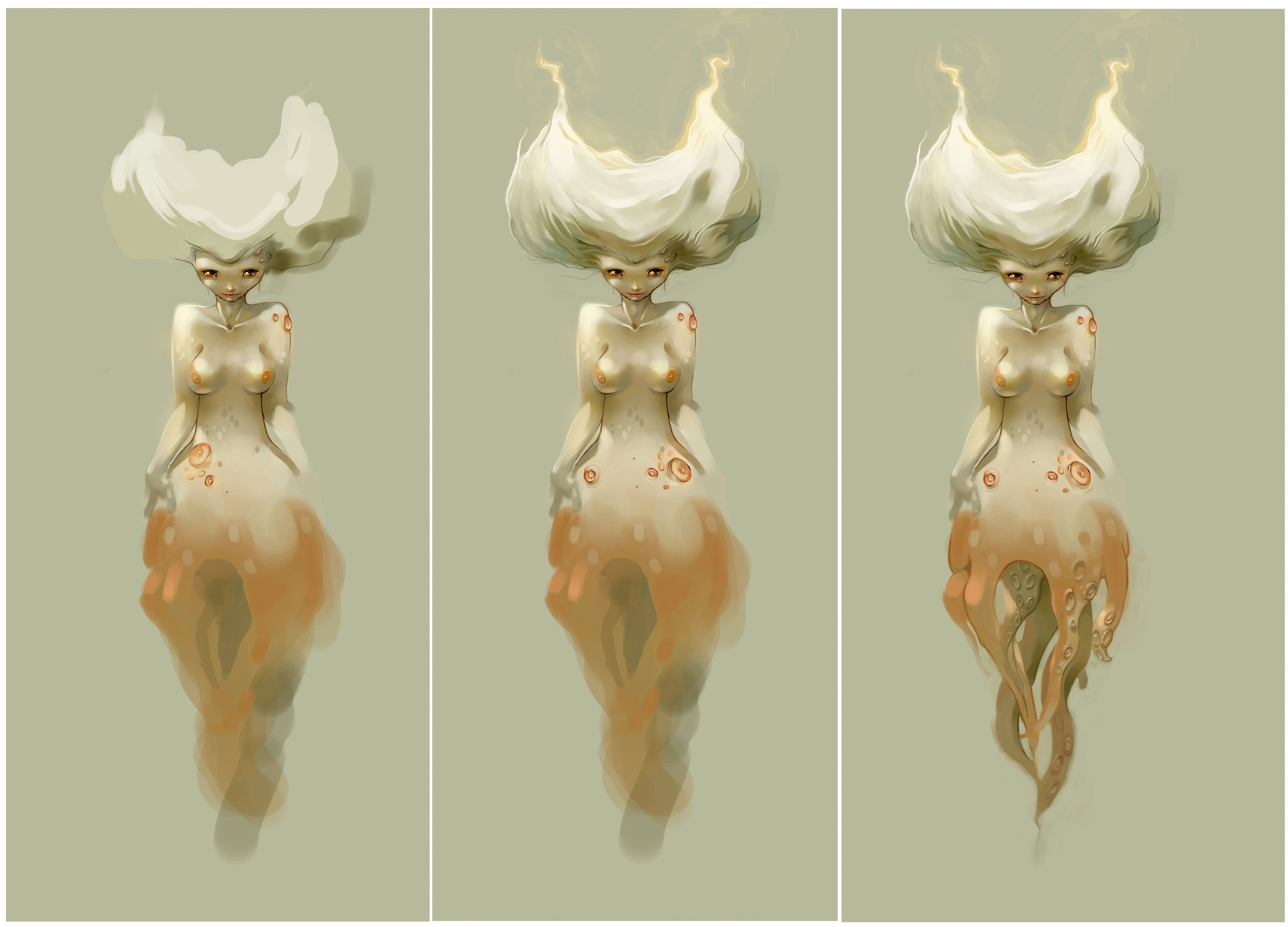 Still more details, finishing the hands,... And decided to modify the color balance, adding more yellow.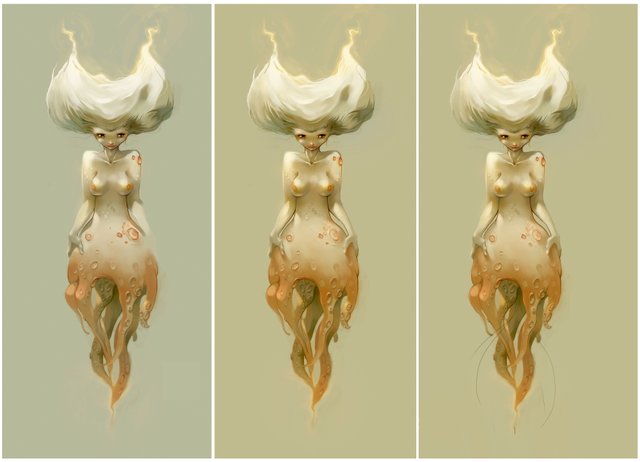 Still adjusting lights, levels and color balance, but the modifications are very low in these steps :-)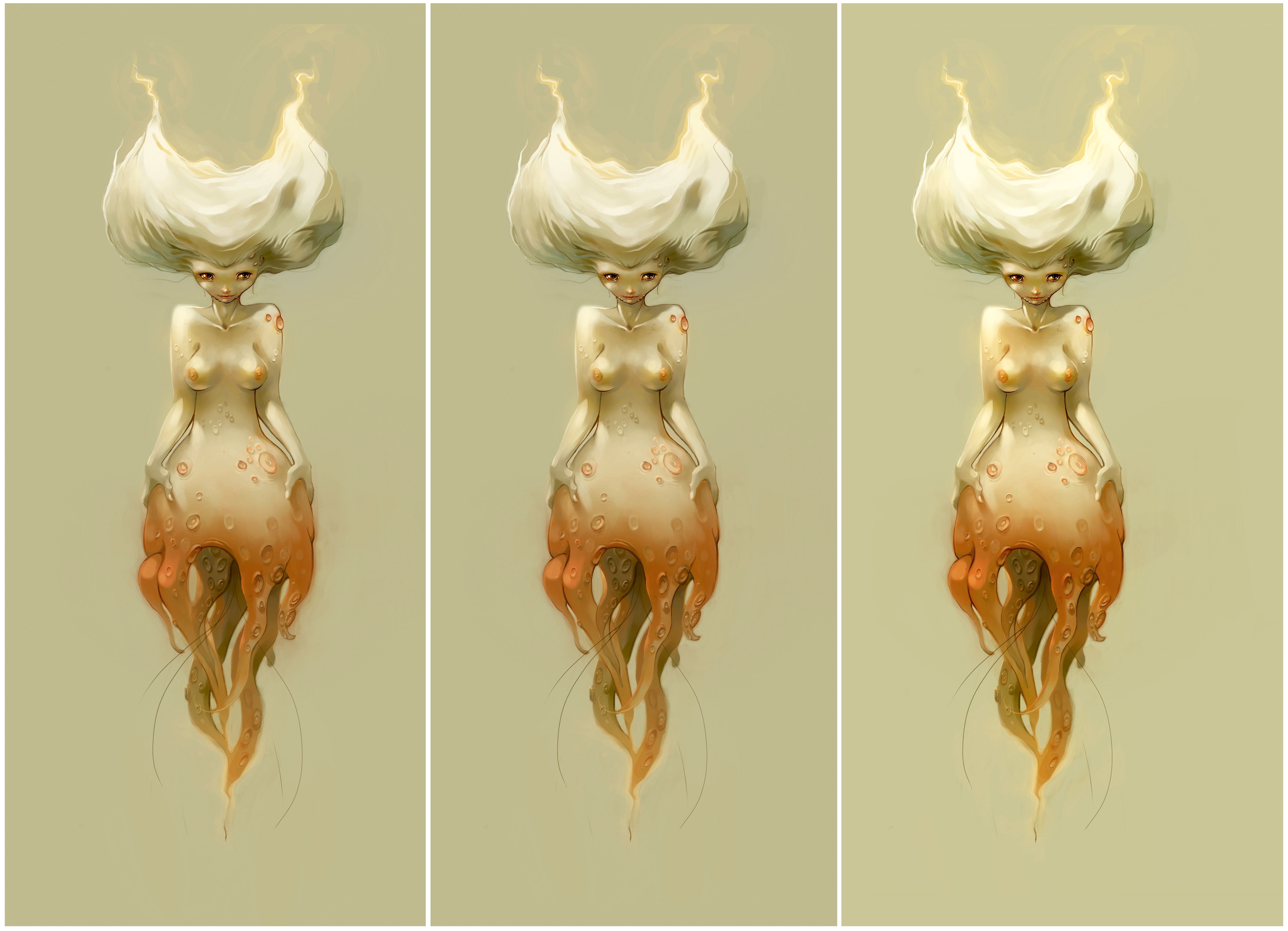 And here is the final result!!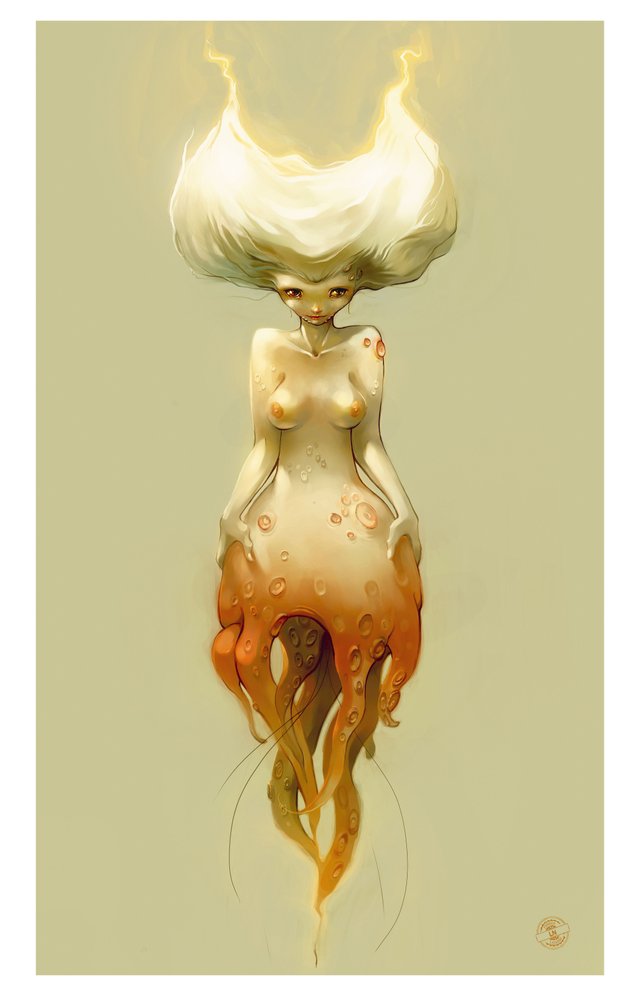 I hope you liked it!
And if you enjoy my work, please don't forget to upvote, resteem, and follow. Thank you!
See you soon with a new painting!
Hélène