Pixel Art Dark Enchantress Portrait / Steem Monsters Fan Art
Hello there Steemians, I drew a pixel art portrait inspired in the Dark Enchantress steem monsters' card that I want to share with all of you.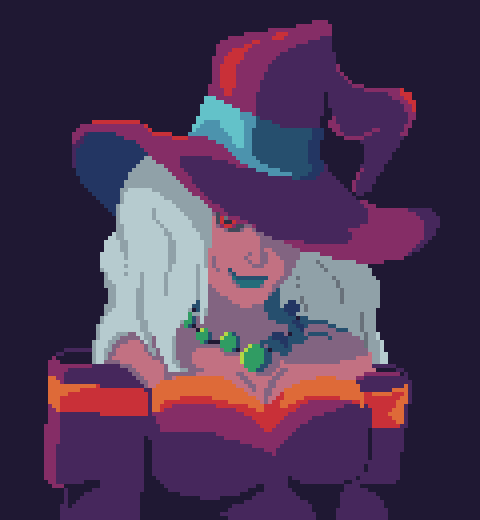 I've got to say I'm very happy with the improvement I've experienced in the last month, now I draw faster and I can see things more clearly , so I can attempt more complex dawings with a better shadowing. This drawing is very special because is the first time I stick to a color palette. While looking for some pixel art, I came across this very talented pixel artist called Fleja, I saw her palette and I thought it could be great for what I had in mind. If you want to check her blog, you can do it right here

These are the presets I used from Fleja's color palette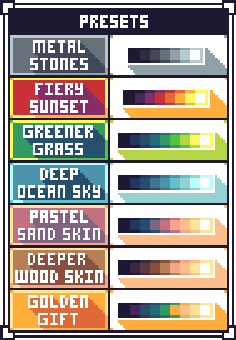 To make this portrait I used aseprite, within a 120x130 canvas. I started by making a "sketch" with the flat colors I was going to use, then I added some shadows and gave the shape I wanted to the whole drawing by fixing the outlines.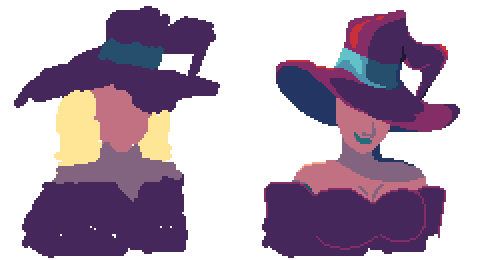 I wanted her to have a deep gaze and I think I achieved that along with her evil smiley expression. To finish I added the necklace and the hair, also some shadows and lights.

Animated Process