Freedom...
Hi steemians this is a drawing I did on Gimp.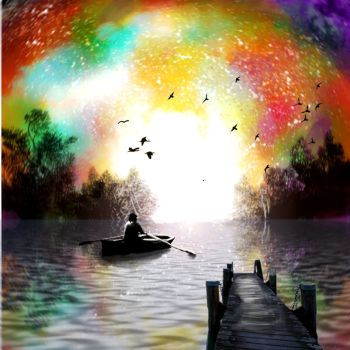 I like the colors in the sky, it creates an interesting atmosphere. I added a water reflection filter and a rotational blur on the sky. You can also see the extra things I added like the man on the boat, the trees, birds and walkway.
Hope you liked it and thanks for your support!