A boy and his blob - Creative outburst 002
Do you remember that old NES game, where a kid walks around with this blobby thing? I know I can, horrible game tho. But I like the way that thing was moving around. So I am doodling a bit in 3D space, trying to create a scene where multiple meshes become one. Like one absorbes the other.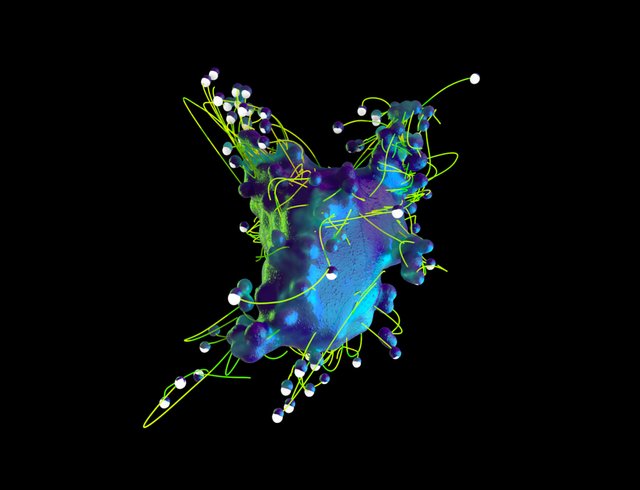 Which is actually, for me, a cool project to work on, playing with a few deformers and materials. The screenshot above is still a work in progress, I have to create a background that suits the blob and animate the whole thing.
While this scene consists of a vivid environment, the following one has a darker mood. A white organic shape moves on a blackenend surface.
Happy sunday!