Portrait of Dr. José Gregorio Hernández future Saint of Venezuela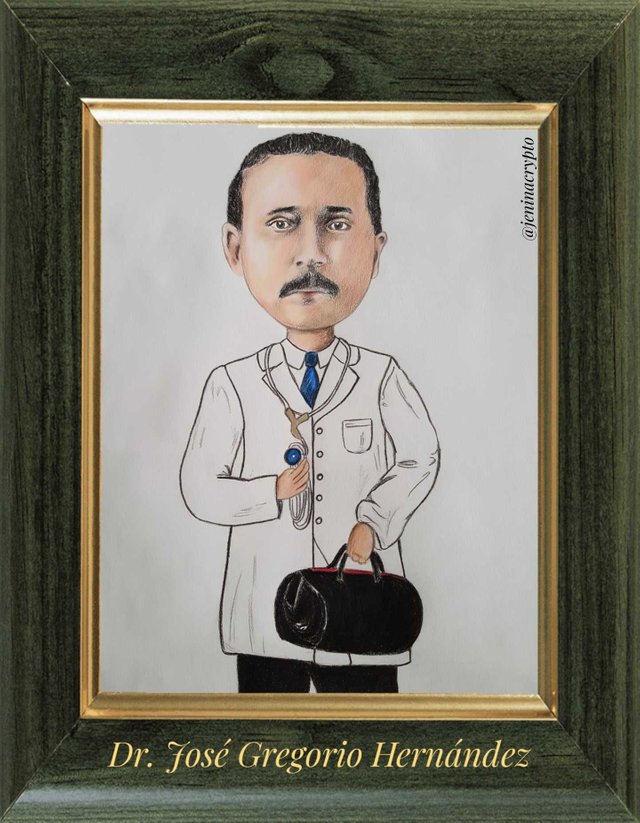 Hi friends, I made a cartoon portrait of Dr. José Gregorio Hernández as personal thanks 🙏💖👼
Doctor Jose Gregorio Hernandez can be called the most well known Venezuelan of all the times. He was glorified owing to his whole-hearted service to the people, whom he had never refused to help – neither in treatment, nor in scientific knowledge and comforting word of blessing.
His course of life of a doctor, scientist, religious figure came beyond the framework of time. Curious student and a young scientist of the 19th century, unselfish doctor and wise academician of medicine of the 20th century and - as expected – the Saint of Venezuela in the 21st century.
People believe that after his premature death in 1919 when he was only 56, it was only due to his invisible help many miraculous healings of the sick occurred, and as a rule, of people from the poorest families.
~Read more:
https://www.tiwy.com/pais/venezuela/jose_gregorio_hernandez/eng.phtml