Catz Artz || Illustration
I wanted to stay home and draw. I also work on Saturday but I didn´t wanted to go today.
Last week I bought some markers and I wanted to use them and express myself again and make illustrations of cats.
I relax a lot doing this.
I stop myself.
I am here - Breathing and slowing down as I make every stroke.
I am here in every moment.
Not anxiousness and any kind of desperation or wanting to run away.
I simply love drawing.
---

What if I went to job today?
This draws won´t be here in existence. I don´t hate to go to work. but I cannot express myself there at all and make drawings or writting.
I didn´t completed my studies in Graphic Design so that is why I cannot be working in any design studio or making more money with illustrations but well, I like what I do but indeed I need time to do what I love the most.

---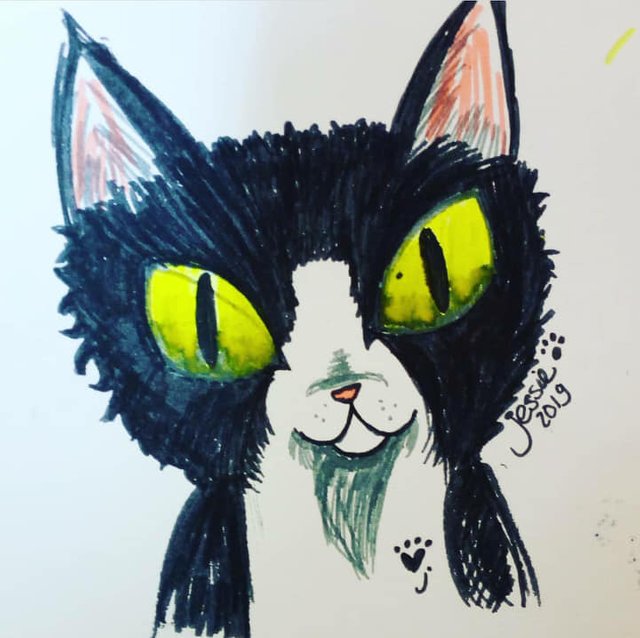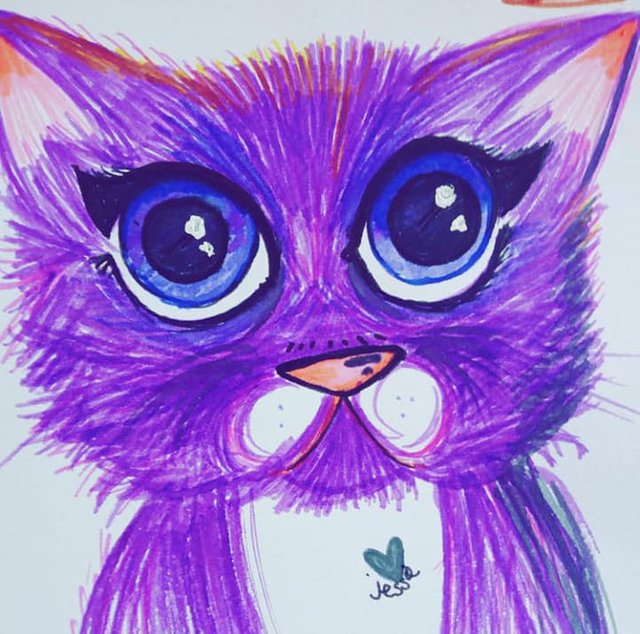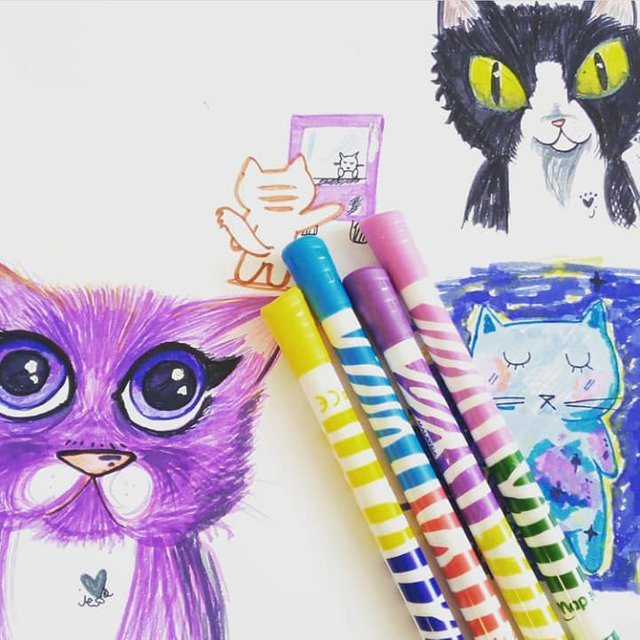 ---