Illustration || Burning Hands
I spend my day drawing. It relaxes me a lot. Has been something that has helped me to calm down my anxiety. Being creative is awesome. Creating something out of nothing as I use to say it´s nice.
This drawing is in relation to the burning emotion I have sometime due to my anxiety.
When I start a new thing in my life I begin participating in lots of nervousness and my body reacts on it, sometimes in having flu and others where my hands began to feel gritty and then I feel like they are burning and I began scratching and they bother me. Emotionally makes me feel desperate cause they feel that way.
I made this drawing in relation of that sensation. I imagined myself being a Marvel´s super heroe, having as a super power hands that can produce fire and burn everything when I am feeling anxious
For this drawing I used markers and watercolors.
---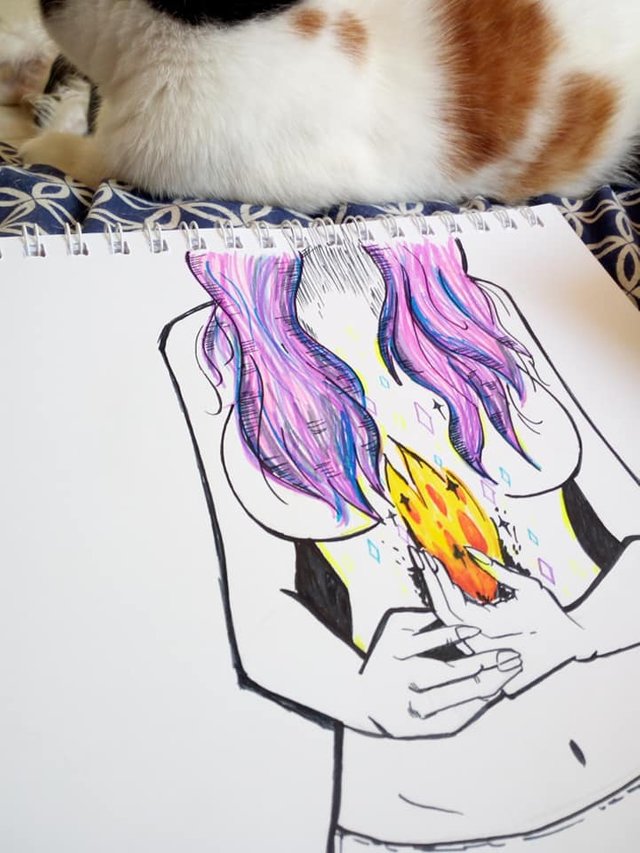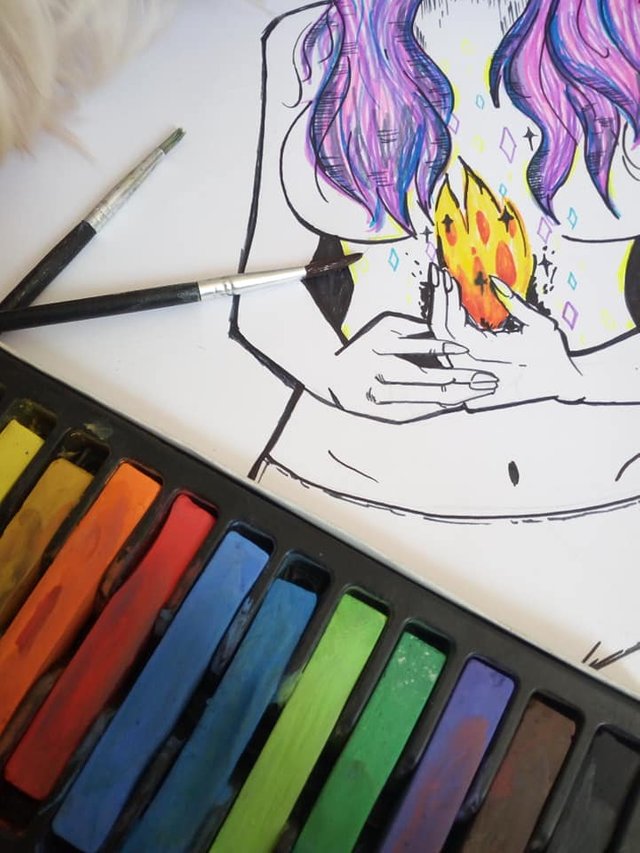 ---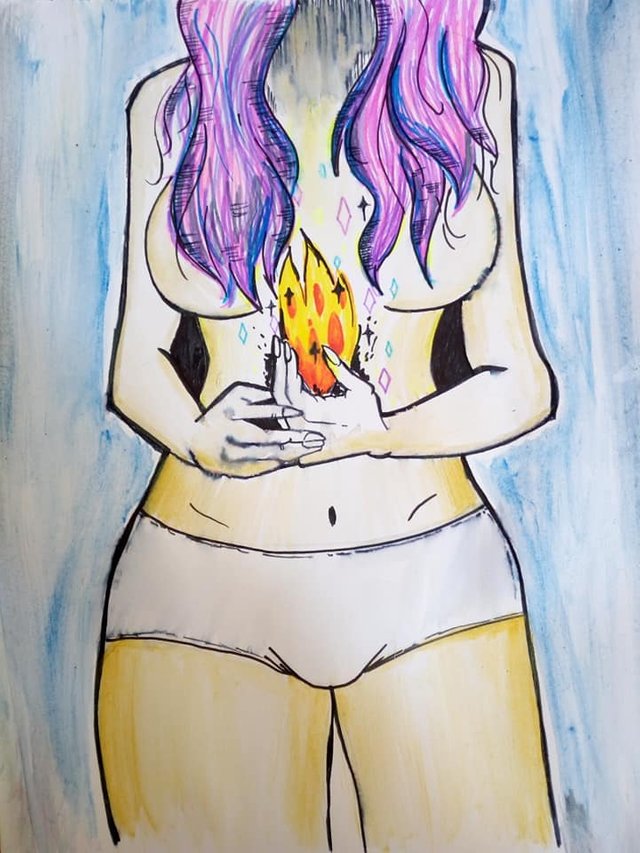 I named this drawing as "Burning Hands"

)