Chainsaw carved turkey... gobble gobble..
Here is a piece I did for a very good customer who has many of my pieces from over the years.
A lifesize wild turkey...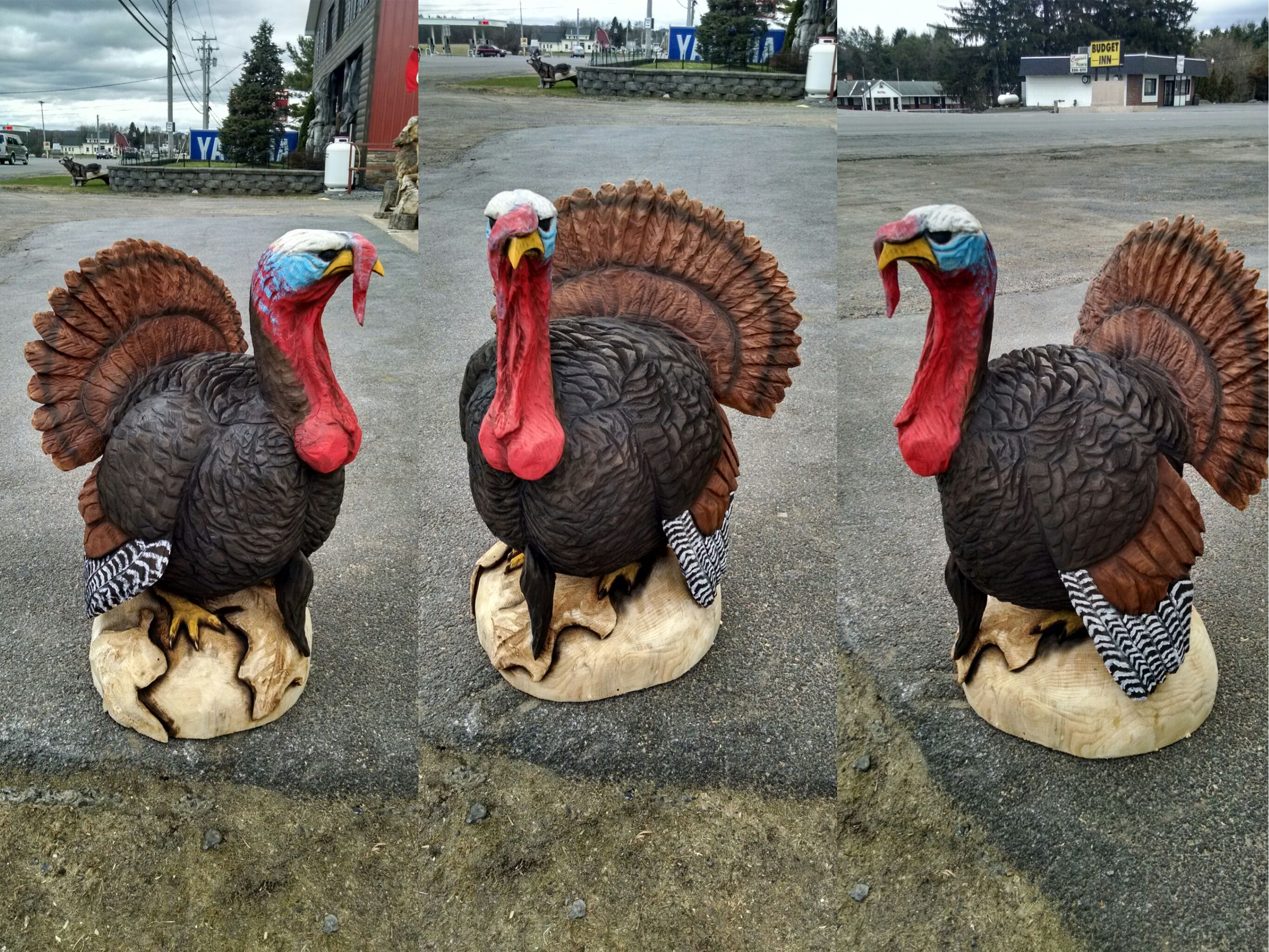 I used the airbrush for the earth tones and acrylic for the red, white and blue brushed on.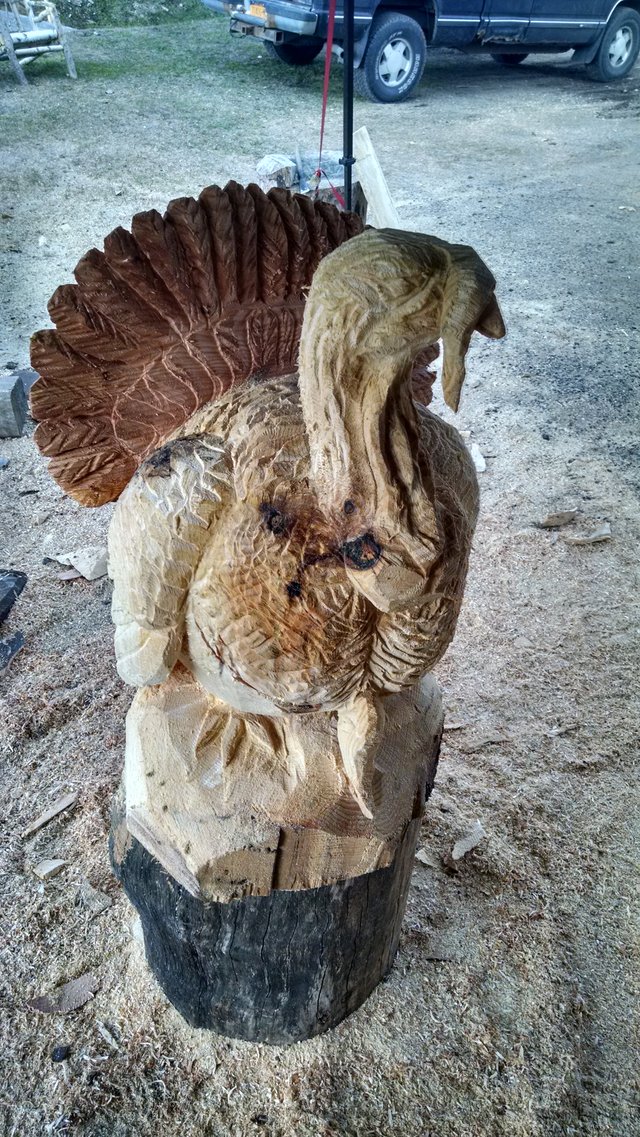 This is right after saw work was done, 100% chainsaw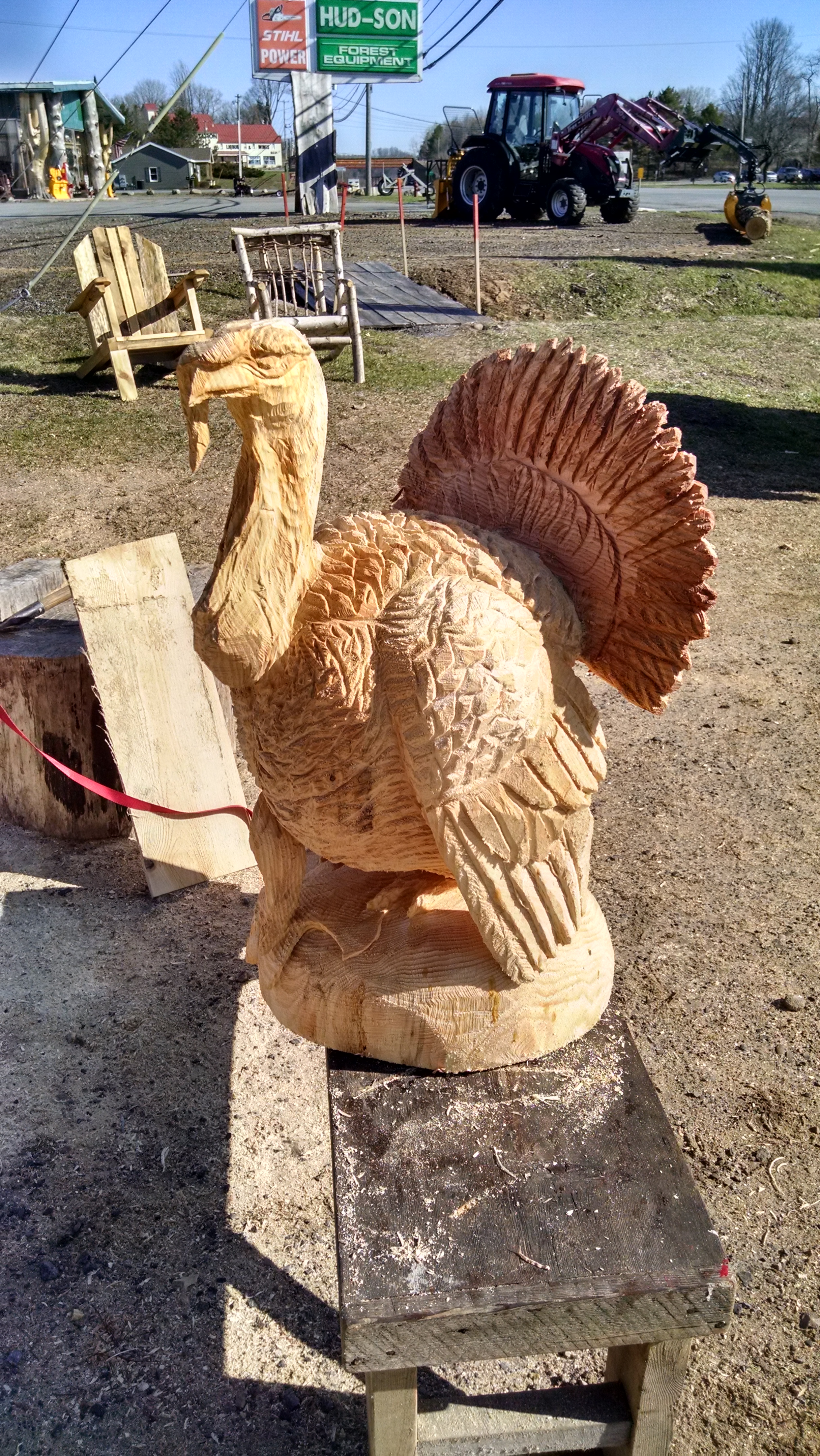 Another angle at 100% chainsaw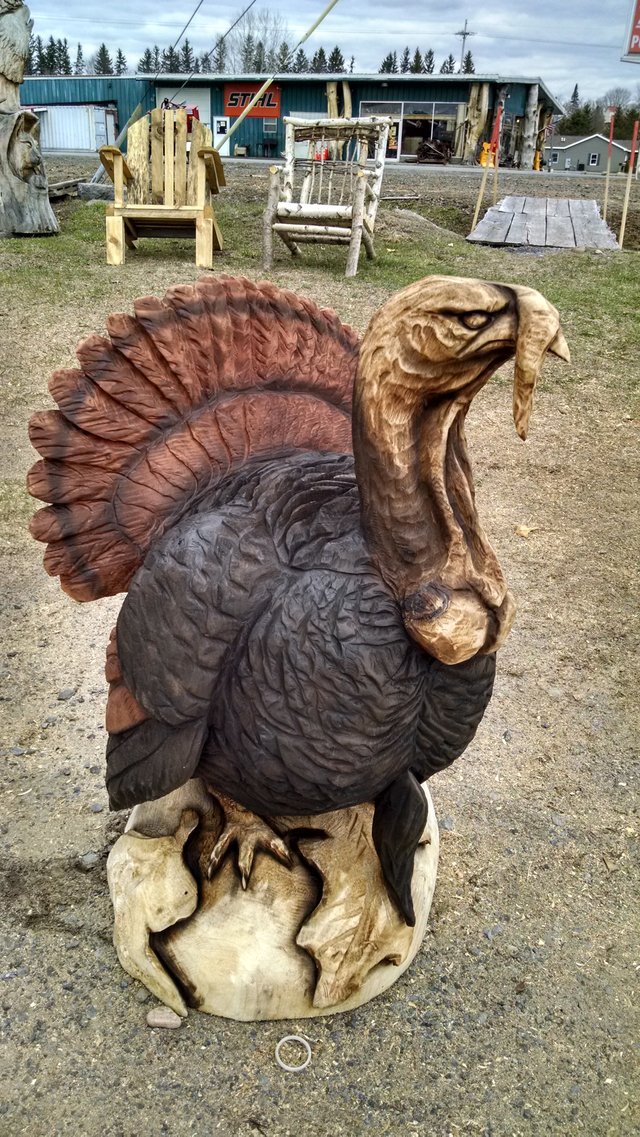 Here we are right after very little refining and some airbrushed earth tones.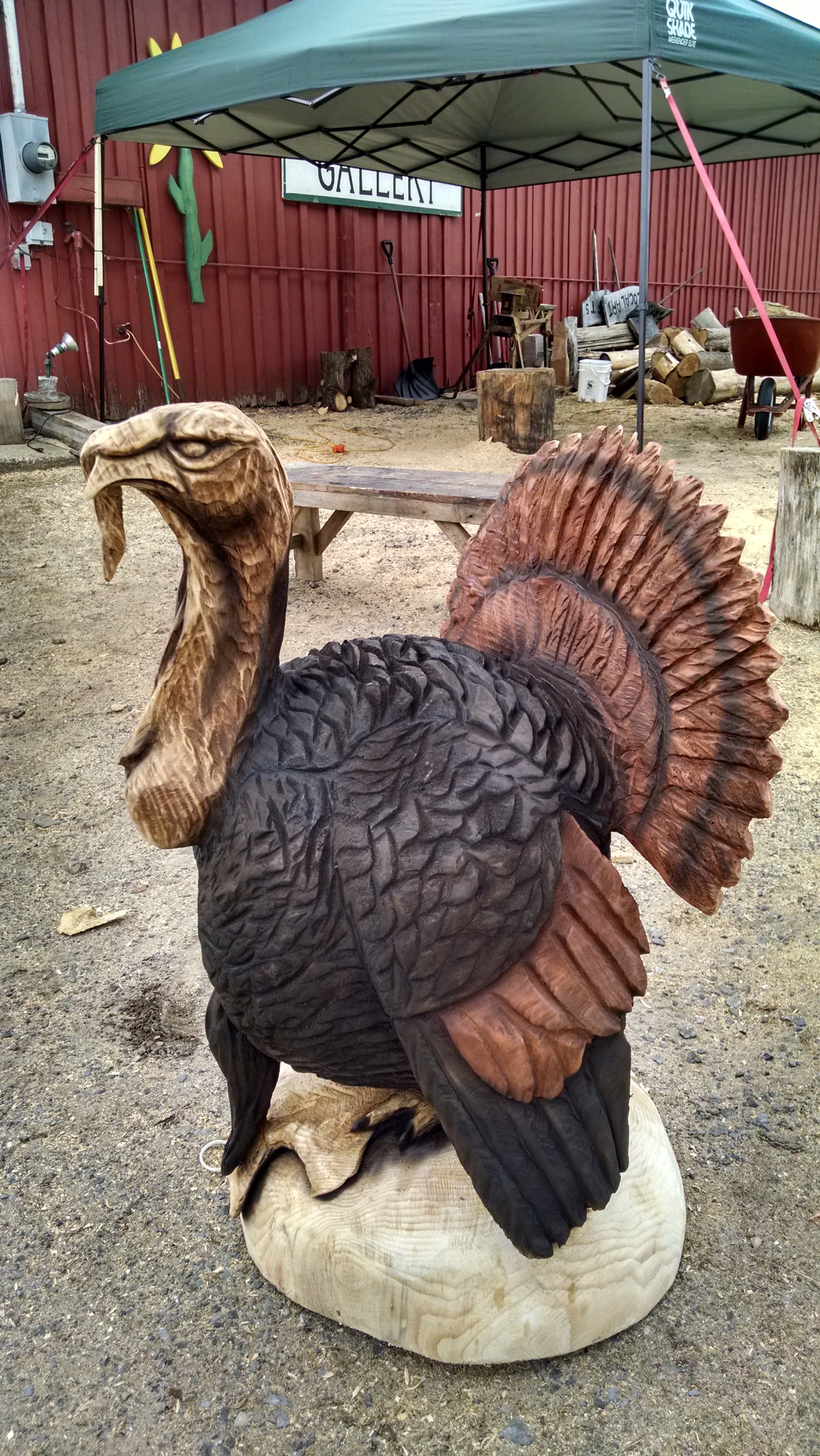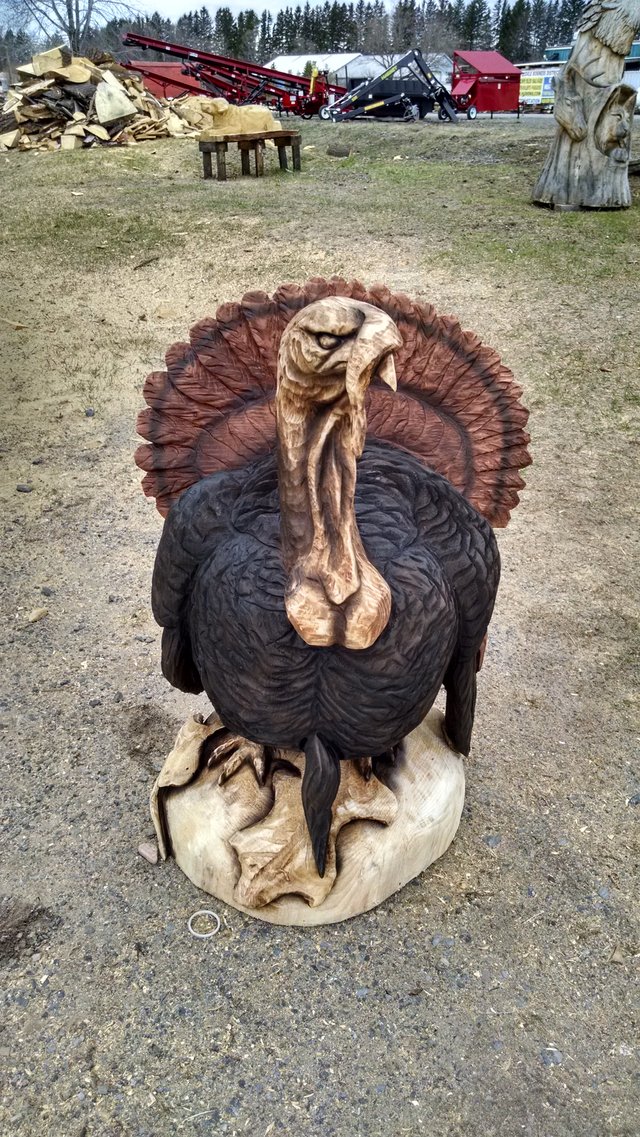 And with some more color...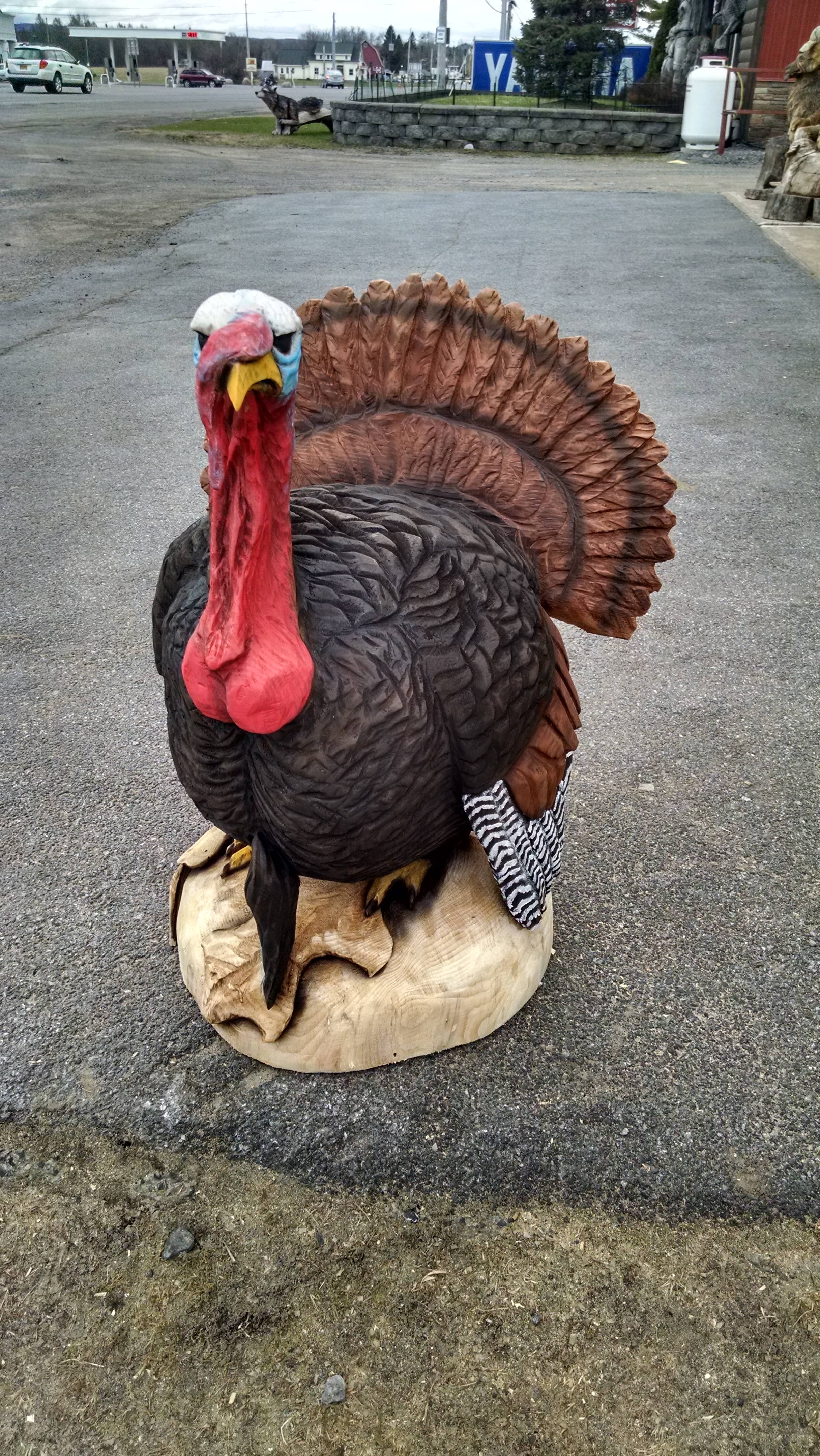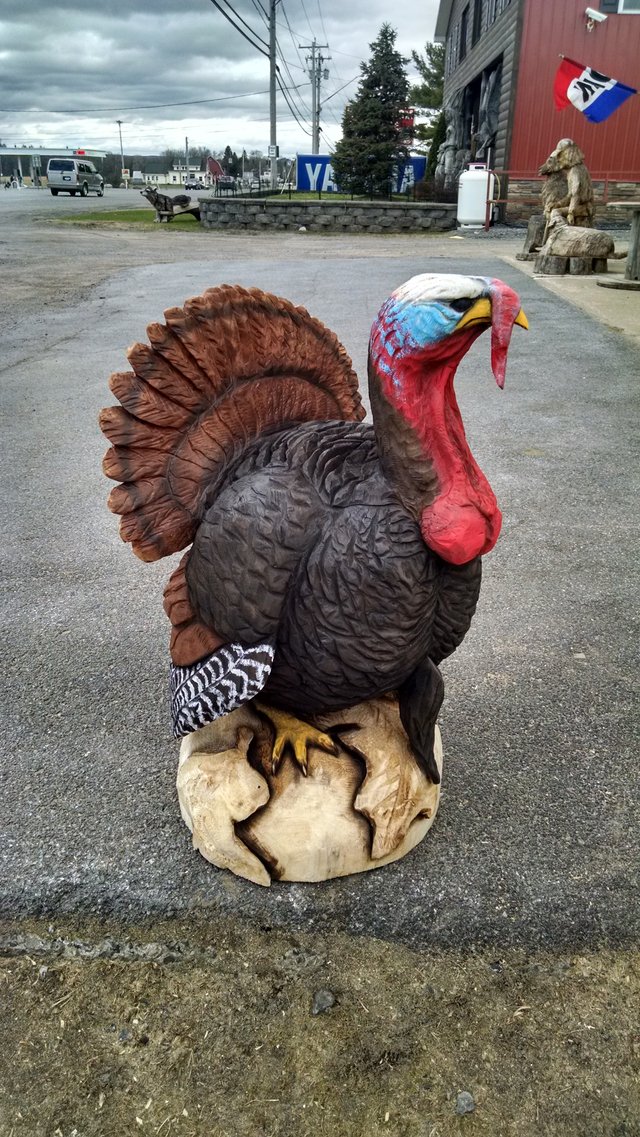 The red, white and blue really made it stand out, I was very happy with the end result.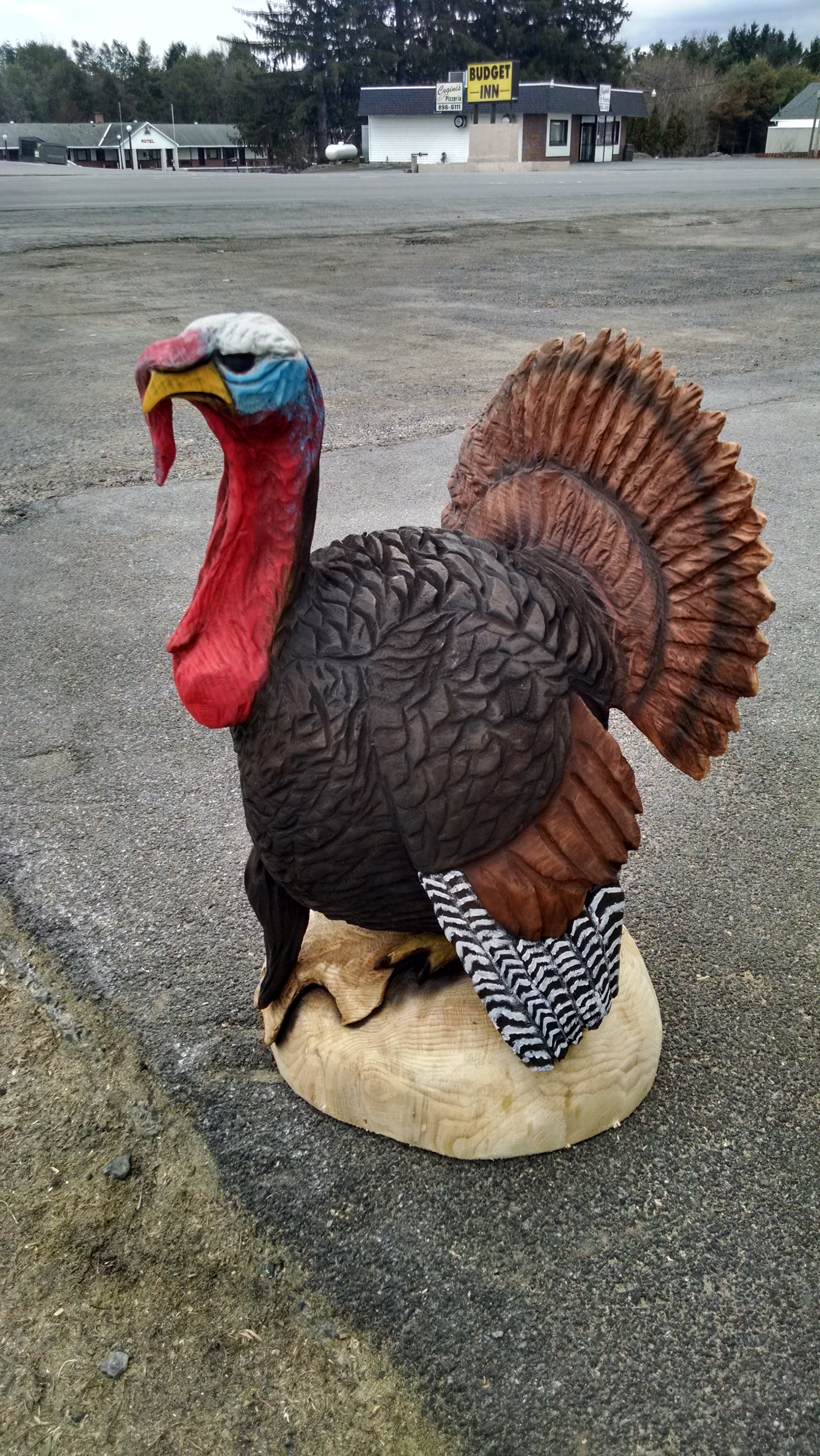 So was my client, winner!
After about a year, the turkey dried. It was a big piece so it cracked or checked as we call it. All my work valued over $500 comes with a warranty so he was brought in. Little bit of glue, some self made shims and he was good as new. Pictured below...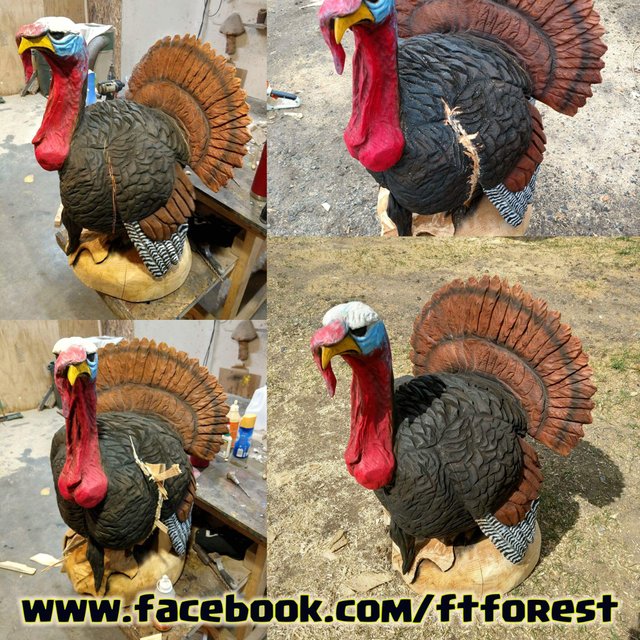 Don't mind the facebook watermark, I couldn't find the picture on my smartphone.
I hope you enjoyed seeing what I saw, if so feel free to upvote and resteem.
I love what I do and happy for the opportunity to share here on Steemit.
Thanks for looking