A drawing of several sports balls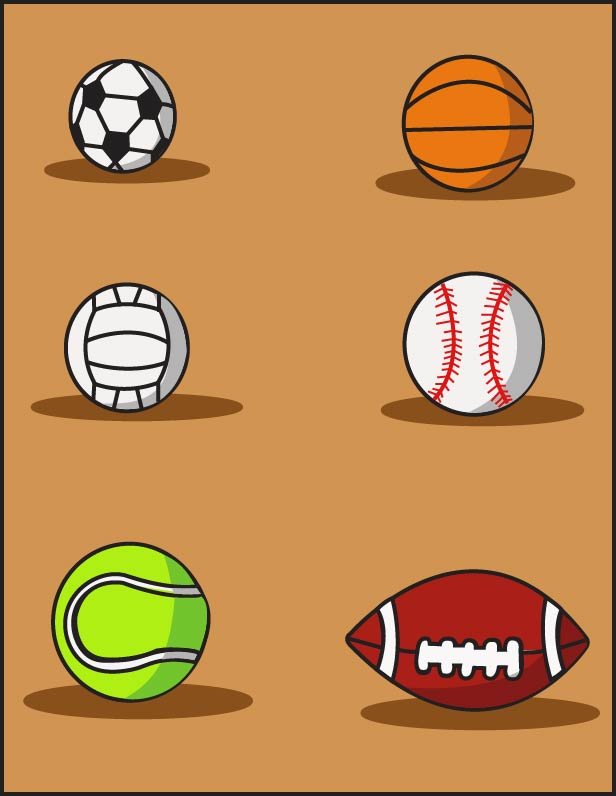 Hi everyone, I hope you are very well. Today I want to share you another of my drawings: It's another of the ones I've done in digital: It's an experiment in which I tried to learn how to color and handle shadows in Adobe Illustrator. In this case, sports balls.
First, I made the drawing by hand, and then scanned it, to finally vectorize it and color it. Hope you like.