Freehand drawing of an apple
Some time ago I wanted to investigate more in the surrealist style, so I decided not only to read the theory, but also to look and observe more the pictures, either those recognized as the few known ones. So one day I went to Google looking for references for my next freehand drawing, and I found the one of an apple that used simulation with a butterfly.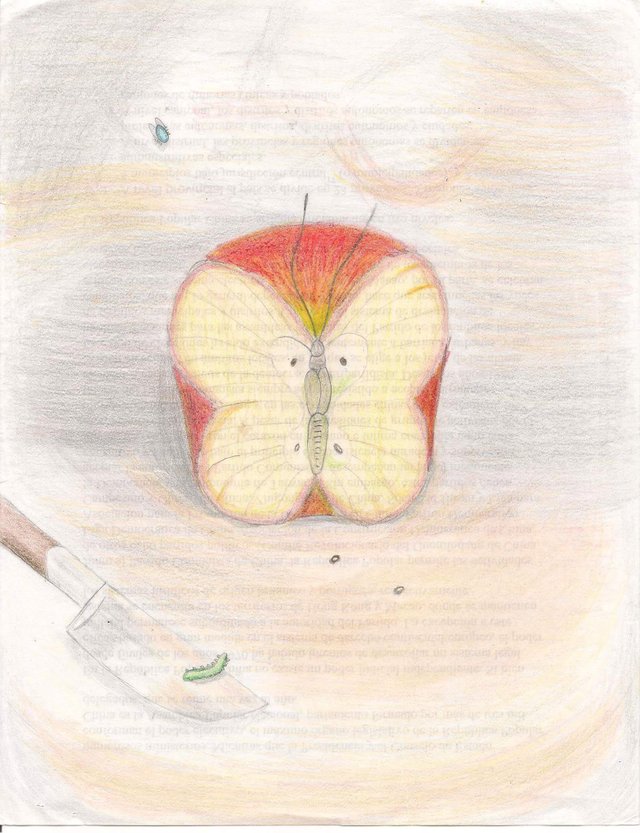 Not only I found the drawing interesting, but also the colors were very striking, so I spent hours trying to emulate what I was seen, and what you saw earlier was what I managed to do.
I hope you like this freehand drawing.