#11: The Linear Bamboo <3
Hey Guys ! It's definitely been a long time since I've been active around here. But yeah , m back now. :)
Today I will be sharing the images of the product that I designed during a module in college.
DESIGN as u say is not an easy subject. It takes multiple steps and a lot of time to design a single product. The final product ends up being beautiful but there are various processes that it goes through. So, below is a concept model that I made before working on the final product.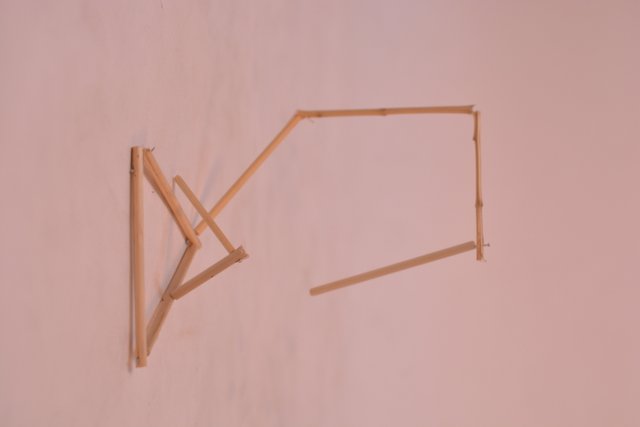 The concept here is that I see this model as a lamp and I see myself through this. Like a lamp always shines, I also try to make others happy and stay happy, despite having problems and complications in life.
I named this "The Linear Bamboo" as the shape is very linear and is made from bamboo. It is designed for a study area and it helps focus the mind on the task. It can also be used as as accent lighting to draw attention towards another centerpiece.
The surface of the bamboo has been given a spiral pattern using the torch burnt technique. The warm color of the bamboo with warm light will enhance the ambiance of a room without overpowering the space with it's presence.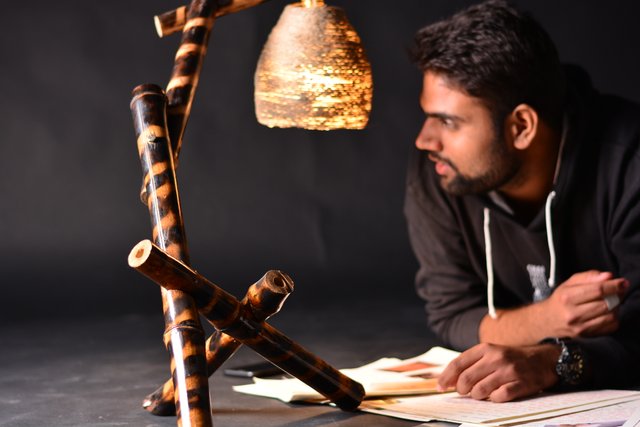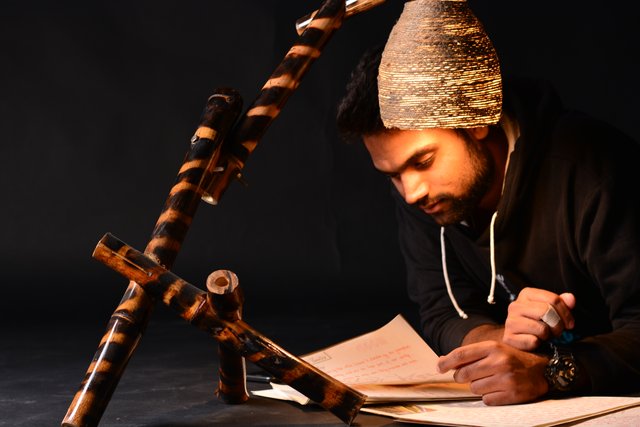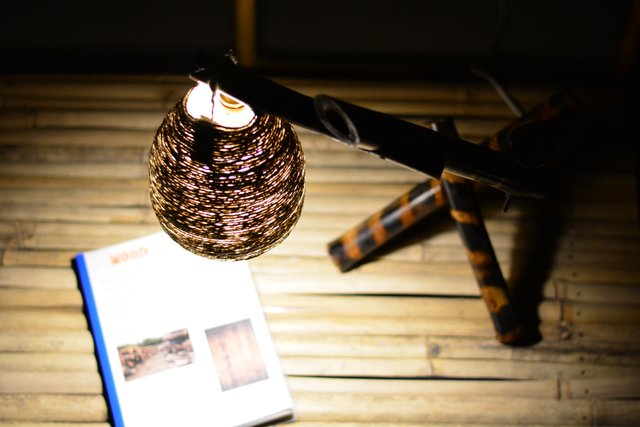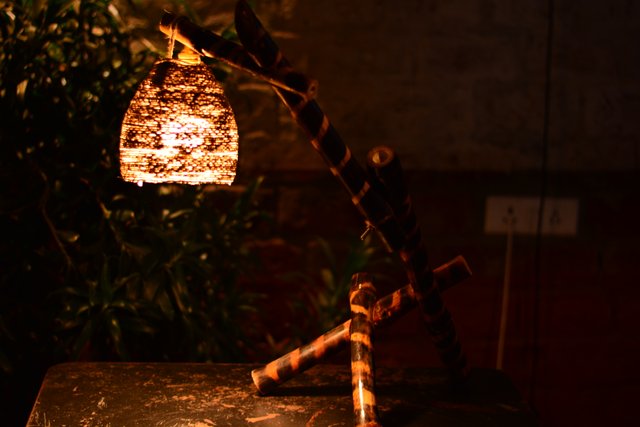 I hope you guys like it and reviews are appreciated. :)
SAYONARA