Copper ring. Wire wrap
Good day!
Recently, I showed a pendant made of stone tiger eye.
I continue to spread my success in this direction. Today I will show a ring woven from copper wire. This time everything is done according to the lesson on YouTube.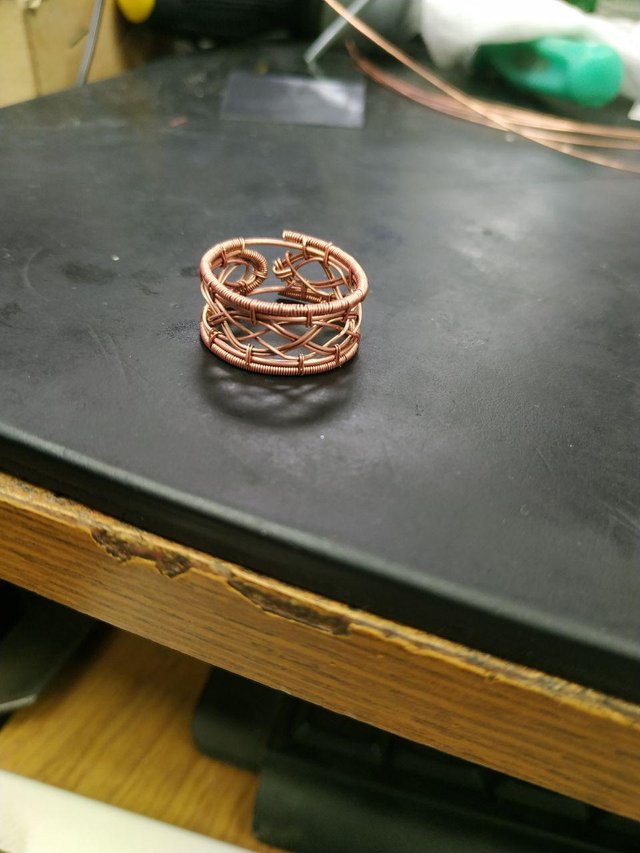 And this is how it looks on my finger :) I didn't guess the size, unfortunately.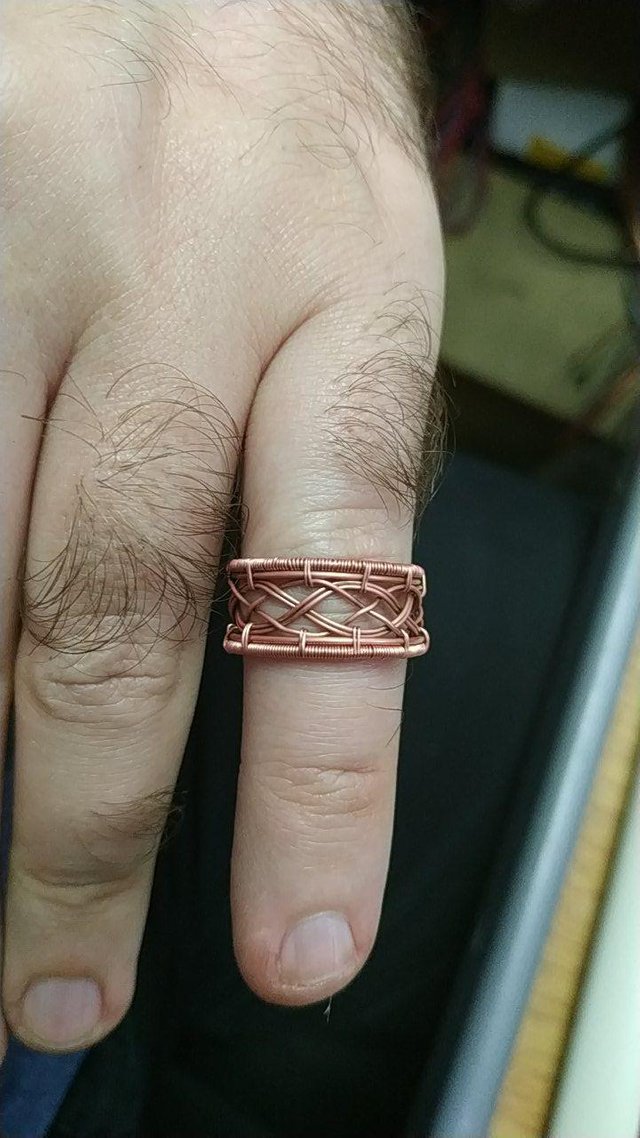 Thank you all for your attention :) See you soon :)