Any Comic Ideas? (Theme: Sleep) I JOINED A COLLEGE ORG
Hey it's Rixa! Story time! I fancied an art/comics related college organization and am in the process of joining! Right now, we're doing reports to the members of the org and other fancy schmancy but the main thing that we are going to do now is make a short comic of our own!
I am absolutely excited. And scared. And lowkey feeling not good enough.
But overall I'm just really excited. I have a few comic ideas so I'd like you guys to critic them or maybe pitch in a few of your ideas!
Idea # 1: Sleepwalking, screaming, and running
This idea is based on my experience. I used to sleepwalk, sleeptalk, sleepSCREAM, and sleepRUN. Basically just a very short comic with a tinge of comedy. I just want it to feel like it will be scary at first but then I'll make it really funny. Hopefully I can pull it off if ever I push through with this idea.
Idea # 2: Sleep Paralysis
What do you see when you experience sleep paralysis? What do you hear? Me? I hear voices of kids and see dolls everywhere. It's a bit creepy now that I typed it but it happens to me when I sleep and I'm really tired. I'll make this comic horror themed,
Idea # 3: Meeting with your dead lover through your dreams
The idea is what it is. This one will be PURE angst and sorrow. I'd have an ending scene where the person who is alive is smiling while sleeping, while tears are falling from their eyes. I'd mostly rely on a very poetic style of words and I'm really nervous about that but it's okay.
ANYWAY
Those are my top three ideas which I would really like to draw and turn into a short comic. What did you think about them? If you have suggestions do comment them below!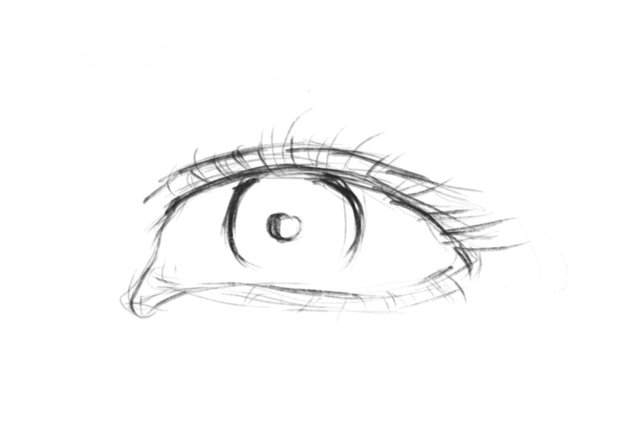 (Here's a random drawing I did of an eye, lmao!)