Talk about your OCs! (Original Characters)
Hi it's Rixa and today I found myself trying a new art style. What comes with a new art style? Well in my case an OC or an original character ALWAYS magically appears.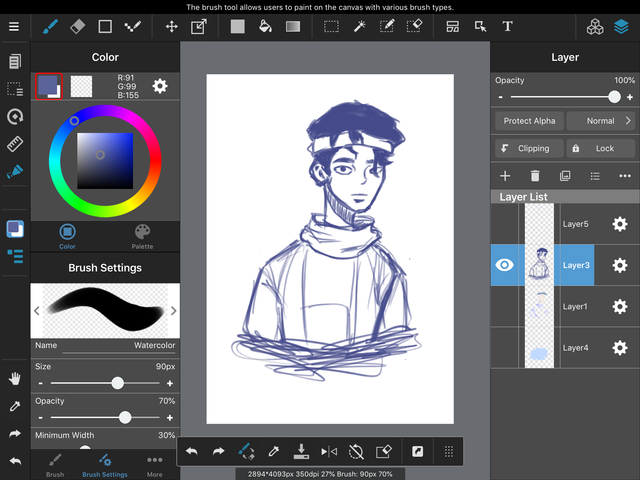 Here is Rei and his whole body is made out of water. He can turn into a puddle or travel through any form of liquid. I haven't really given him much details yet because I just randomly came up with him lmao. I DO however have a lot of OCs that I haven't been giving attention so maybe I'll make separate posts about them.
Okay now that I have mentioned OCs, I want you guys to talk about YOUR original characters. If you have illustrations, show them! If you have detailed information like data sheets, do share! I want to hear about all your wonderful creations and friends if you consider them. I get really excited when I talk about my OCs and how I created them or how I even got the idea to make them. I don't know, it's just fun!
(btw you don't have to show art of them, you can also just share their name, physical features, personality, etc.)