"Ashflake" | Gallery: Motifs
Mandala Monday is upon us again!
 
And since I don't have any more previous work mandalas to post, every Monday will from now on bring you a new, freshly-made Mandala =)
Such is the case for "Ashflake" ... I actually set out with the intention of making a _snow_flake, and I will get to that in the future, but these colours were just speaking to me today.
---
---
Ashflake
~~
Gallery: Motifs
Max. Print Size: 28" x 28"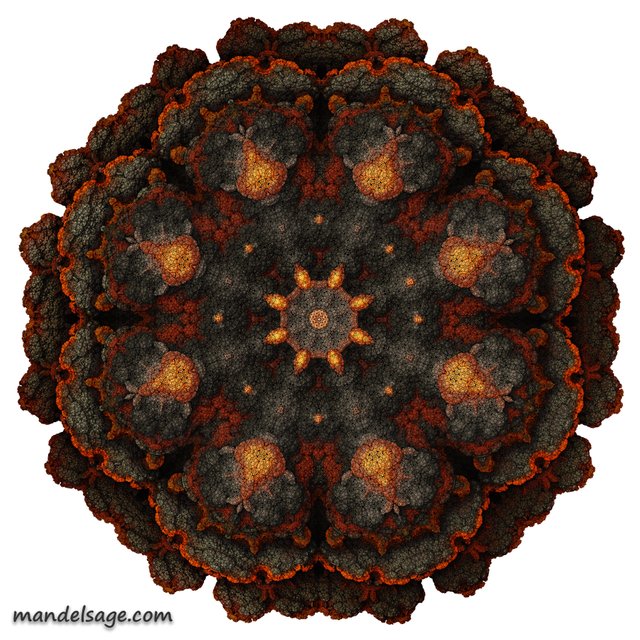 ---
---
"All things of grace and beauty such that one holds them to one's heart have a common provenance in pain. Their birth [is] in grief and ashes."
-- Cormac McCarthy - The Road

---
The creation process:
 
It's getting late so I'm going to make this brief. I started this with the parameters of Pomegrandala where you can see much of the process I use for making mandalas.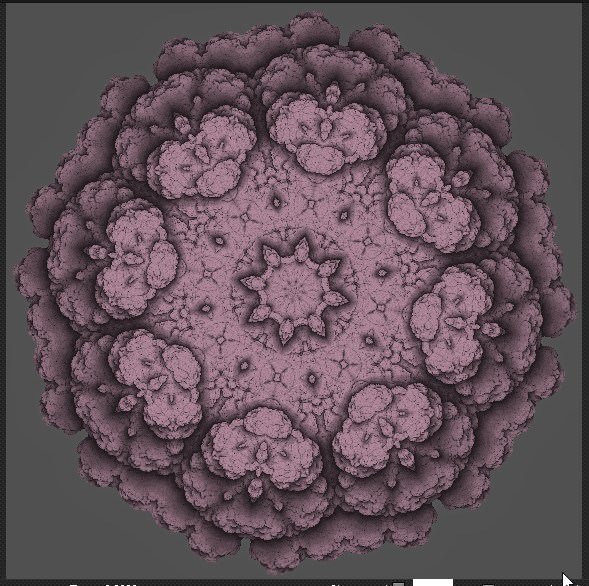 After reaching satisfaction where shape was concerned (above), I started going through images to use as colourmaps, and found this glorious beauty, which gave me the idea for the theme-change as well (from snowflake to ashflake):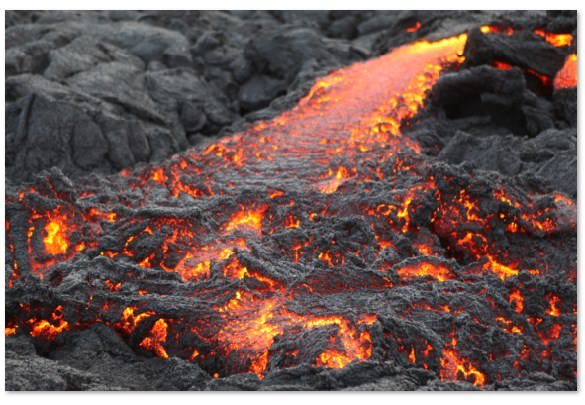 The thing is, in Mandelbulb 3D itself, I couldn't settle on any one set of colours as The One. So I saved several large pngs and combined them in photoshop, putting layers on top of each other and making good use of the eraser: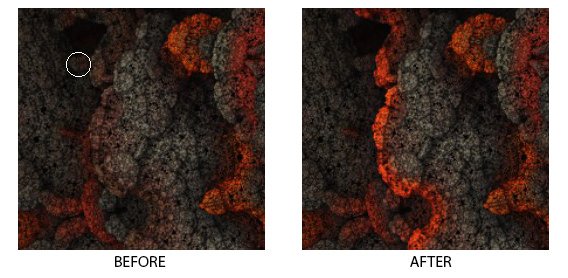 I'm looking forward to doing all sorts of "flakes" ... A snowflake, a glowflake, maybe even a crowflake? o.O ...
---
---

Thank you for your upvote 💖
~~
A few recent posts of mine:
Colouring Contest! 1st Prize 3SBD - "Almëa Galadriel" | "Edifice" - dIFS Pong with @welshpixie | Does God Know What You're Going To Have For Breakfast?
~~
If you'd like to support me further, or follow me elsewhere, I'm on these social media:
Patreon | Instagram | Facebook
 
My Bitcoin wallet address: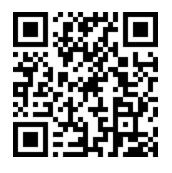 1DPGX72eQj5TNVpSG1grRMxVAaDuqGG2RL

All images copyright @mandelsage - All rights reserved.