Mountains in travel and in my paintings
Every artist always takes paints and brushes to travel. My travels are always very intense. We often try to see all the main attractions of the country we come to in 2-3 weeks. Therefore, there is very little time for drawing. So I try to do at least a sketch from nature. I do not like to draw using photos.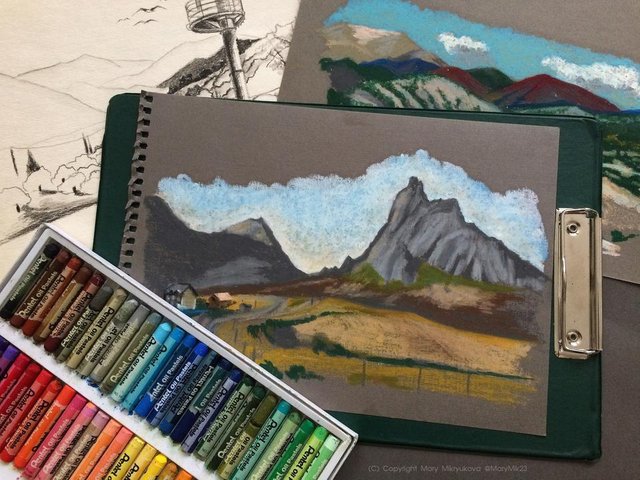 I present to you the sketch of mountains oil pastel. This is a quick sketch of the A4 format. Unfortunately, suddenly the storm started and I didn't have time to finish it. But when I came home and saw the sketch again, I decided to leave it as it was drawn from life.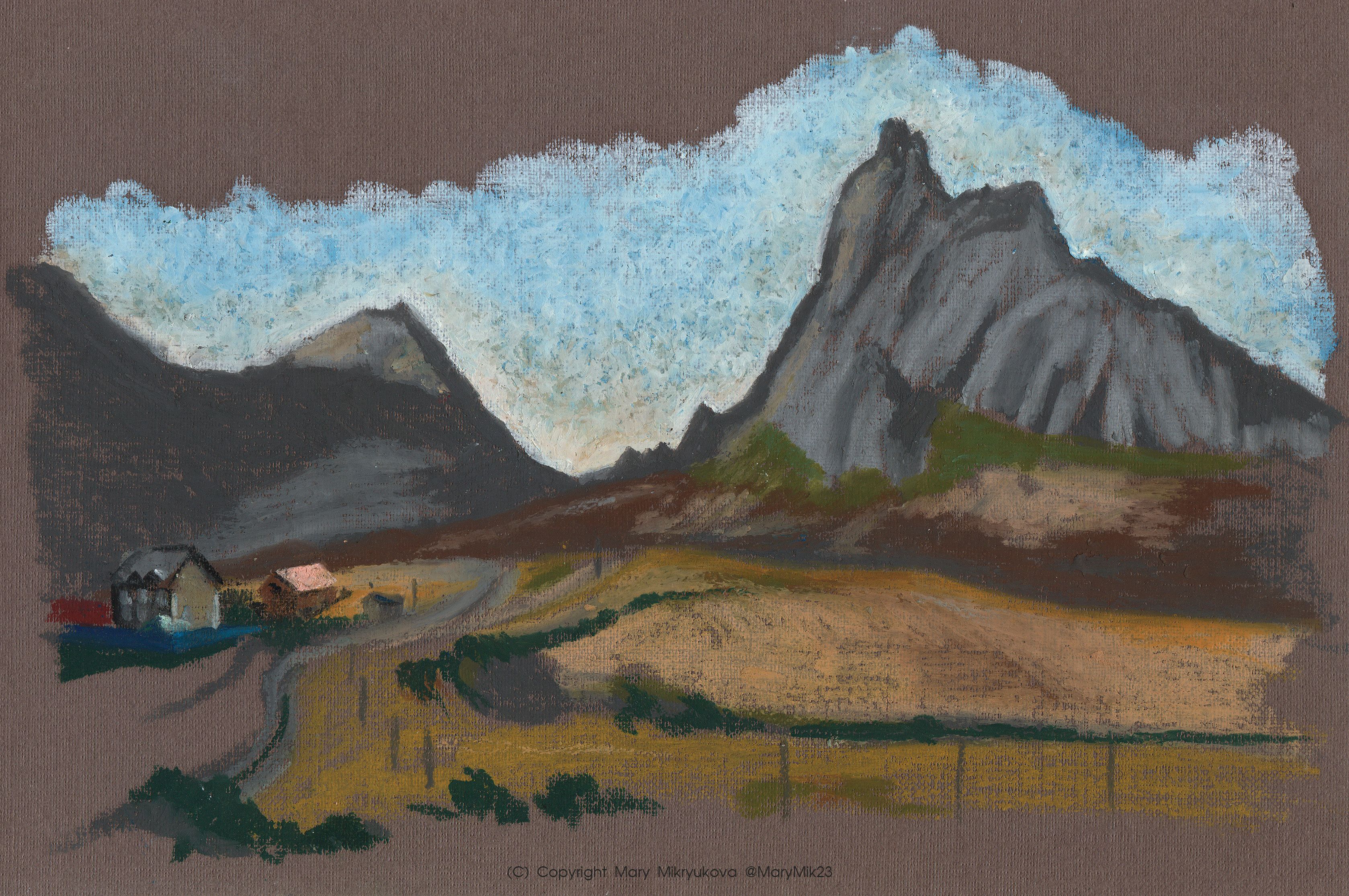 Click on the picture and you can see the picture in a big size
---
The artist, when he paints a picture, conveys his feelings and sensations in it. Sometimes you feel something in a picture that you can't convey with a photo.
Here you can read my post about the trip to the flying mountains of Greece.
I hope you enjoy this sketch, I look forward to your comments...
Text, photos and good mood - ©Copyright @marymik23