Pen Drawing - African Woman 2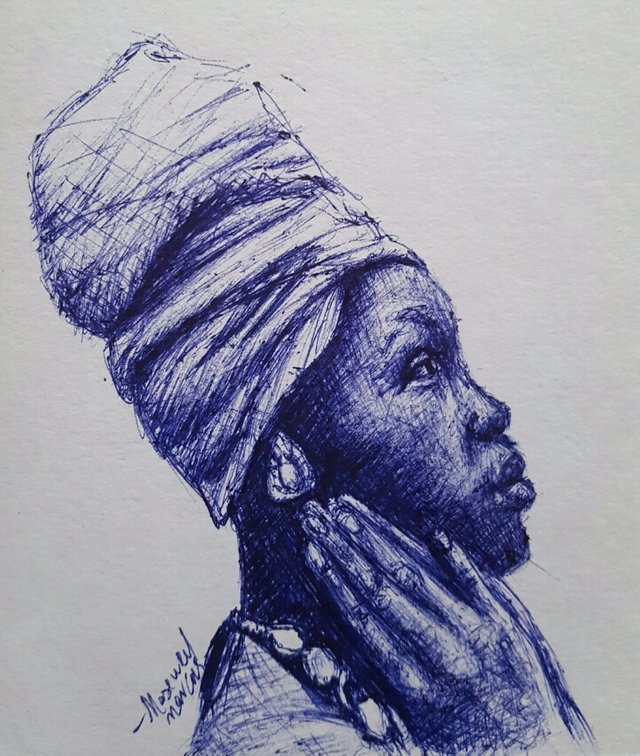 Hello Steemains!
Today, I want to show you my latest drawing which I entitled African Woman. Her two hands are resting on her right cheek and she's setting her eyes above.
The portrait was done with a blue ballpoint pen on a cardboard paper.
Here are my progress shots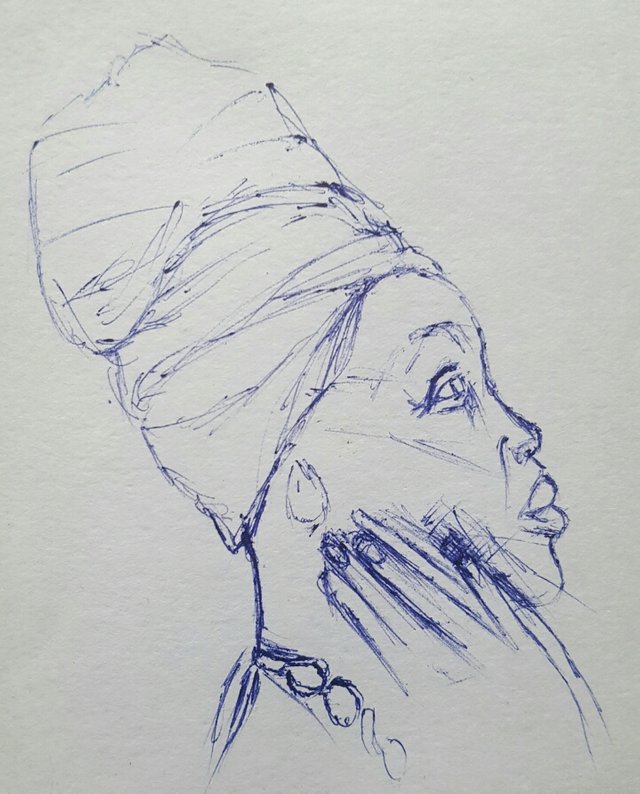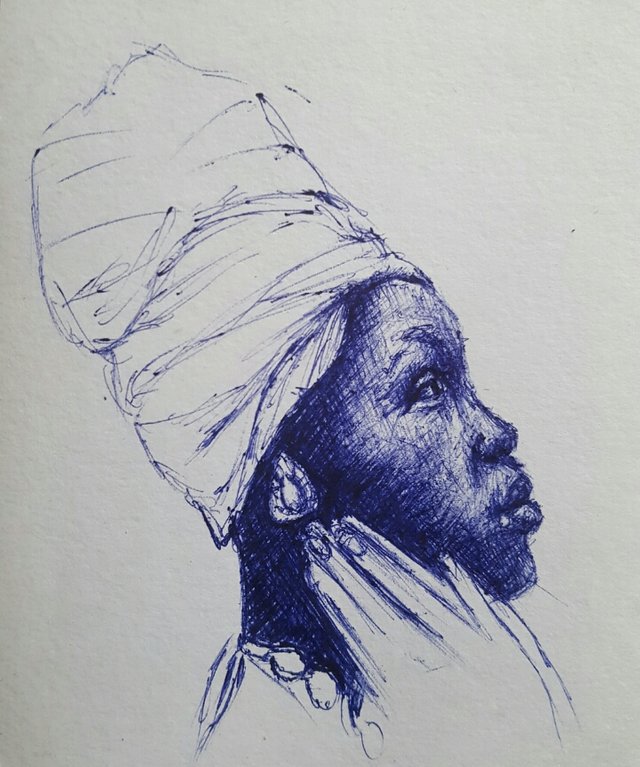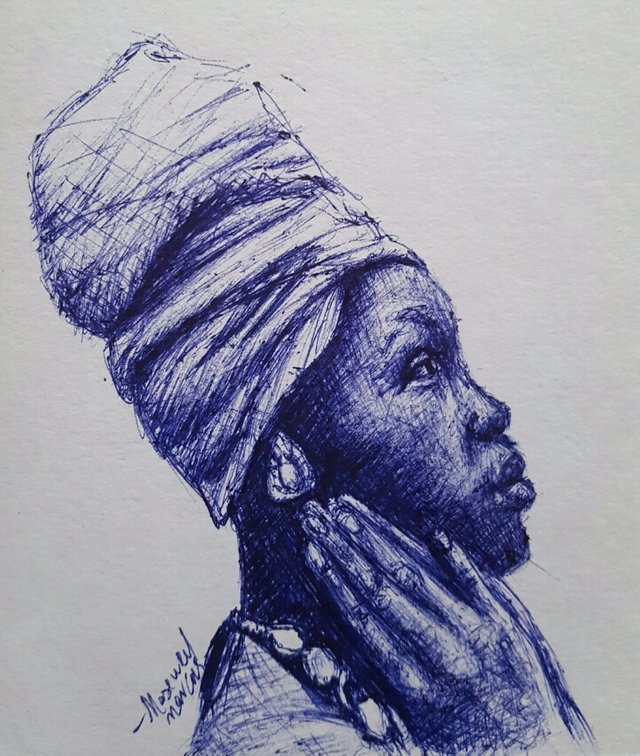 Thank you.