"ART OF NUDITY" Part III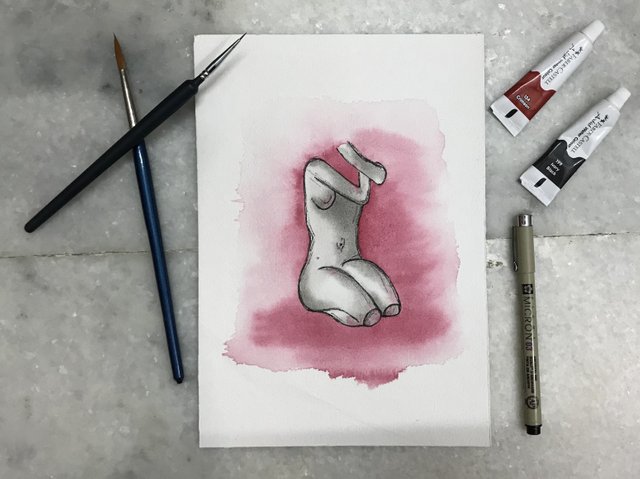 After two back view nude figures this time I decided to go for the front view figure.
And this time the main color was crimson.
Its always fun making nude female figures and making females figures is not that simple as you have to pay attention on their every curve to define their beauty.
MATERIALS USED
Watercolor paper as a base. Pencil for the basic outline. Very less use of an eraser. Shades of crimson and black from Faber-castell. Micron-pen 0.5 for the outline.
PROCESS PICTURES