Dot-art mandala on marble.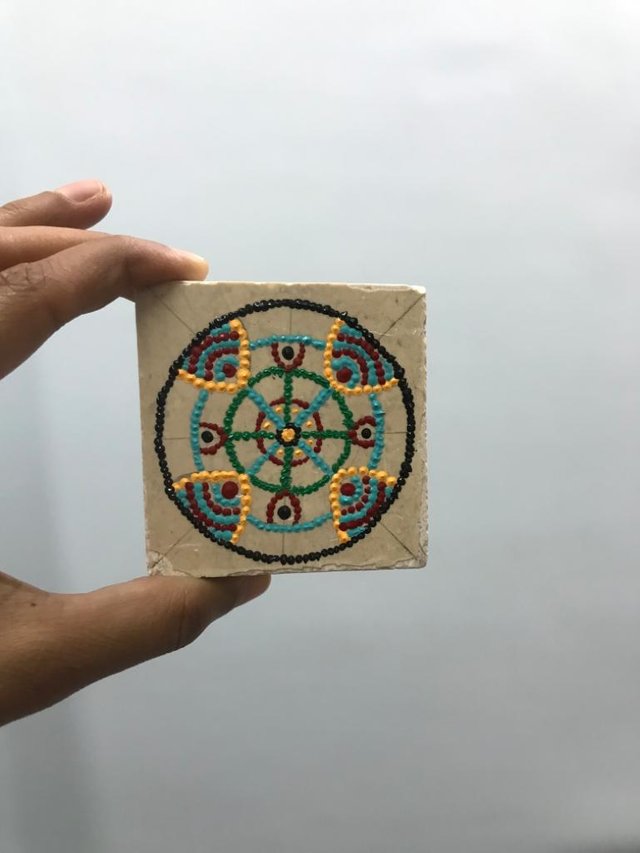 I found this piece of leftover marble in my wardrobe. So, I thought to make a mandala on it.
Till now I have done so many different mandalas but all of them are on canvas and paper. This time I thought to make it on this piece of marble and I want to try stainless steel ball tools which I ordered from amazon.
For this art, I used a piece of marble as my art base. Acrylic colors for the colors and stainless steel ball tools of different sizes.
Firstly, I did all the markings with a pencil, although it was a bit hard to use a pencil on it as the piece I had was of smooth surface.
After that, I used my ball tool. I dipped it in my color and then put it on marble.
NOTE -: Dip the ball tool in the color every time you are going to put a dot.
As I have done this mistake. I used my tool dipped in color 2 times in one go.
Some process pictures.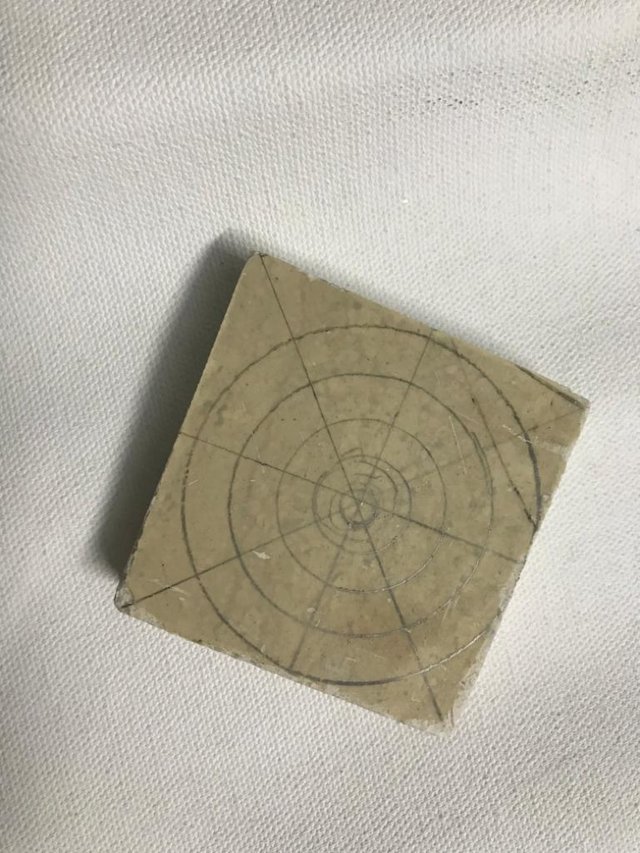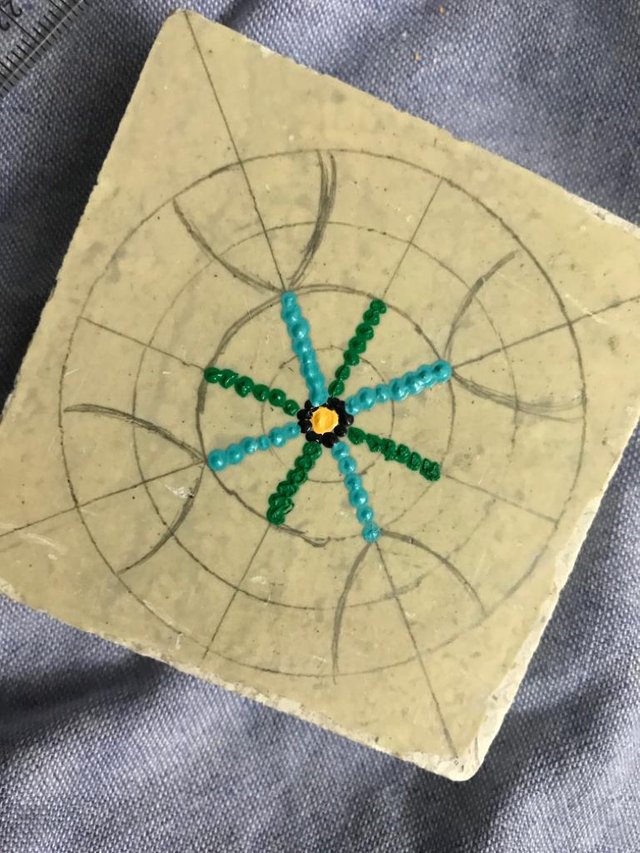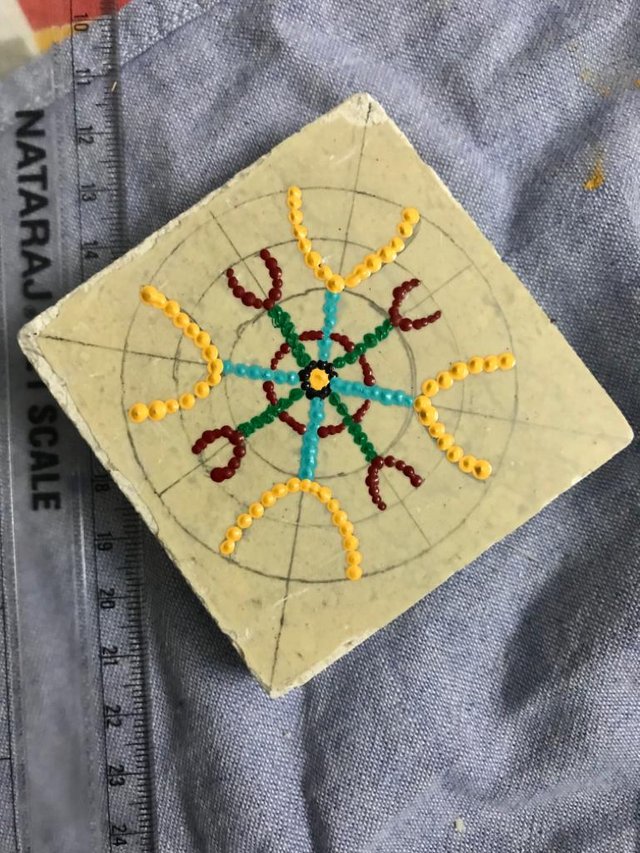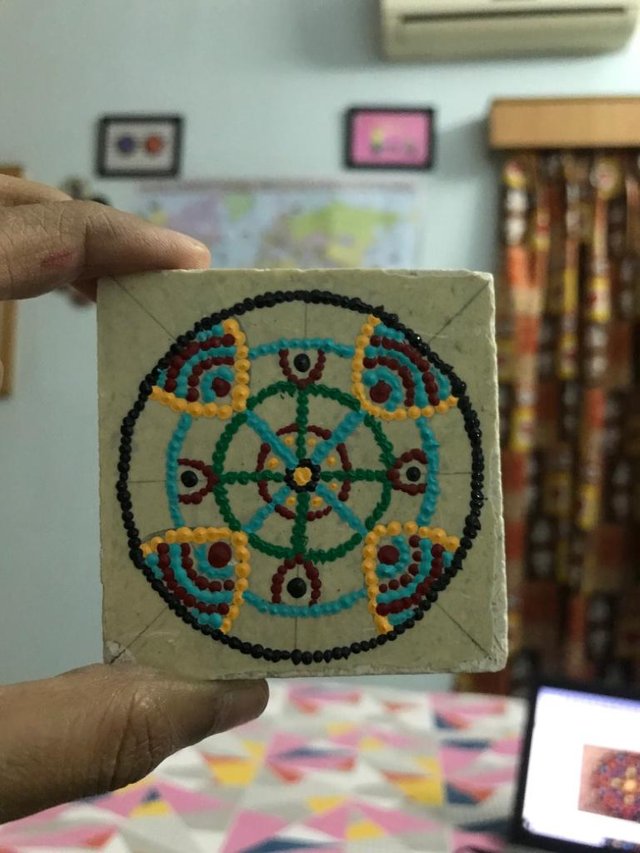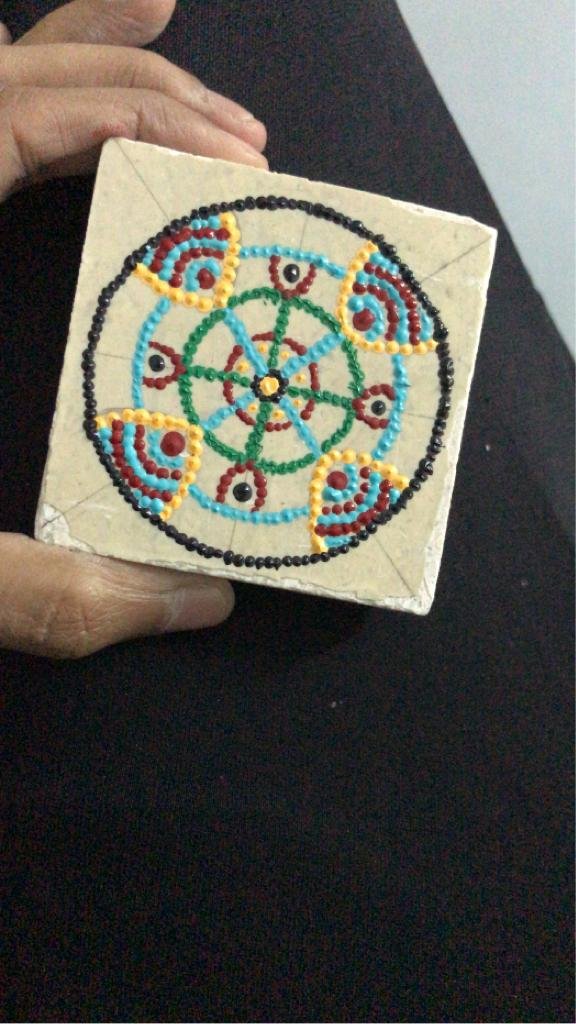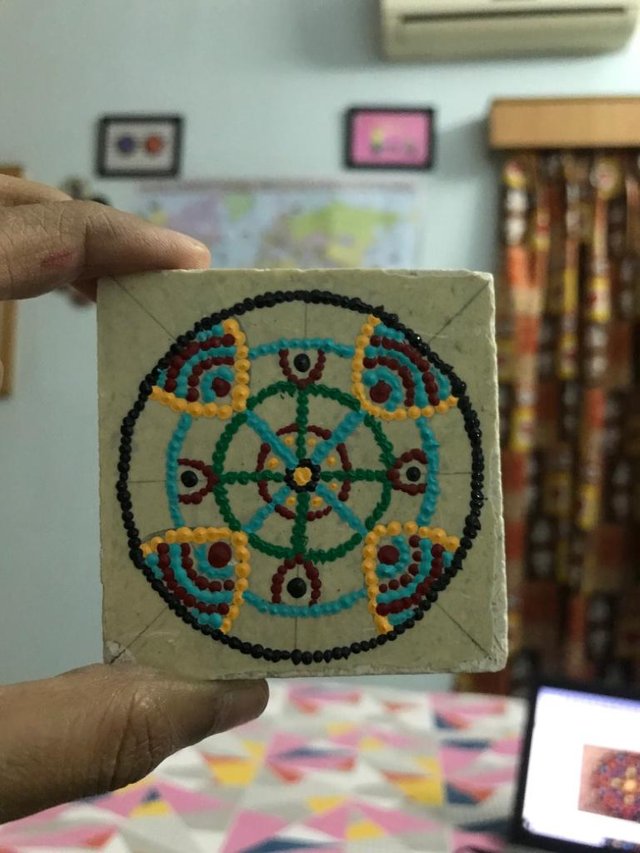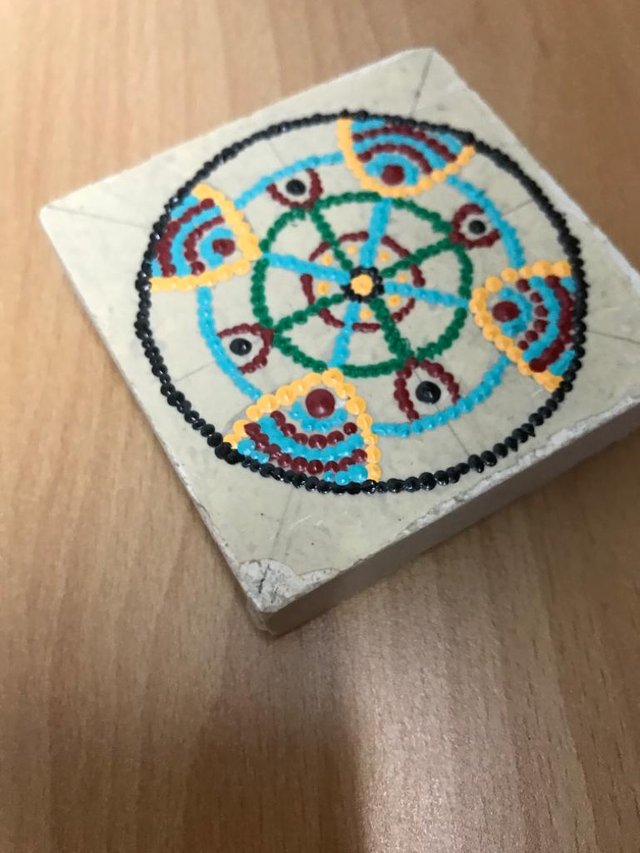 hope you liked my artwork...