GOND ART #3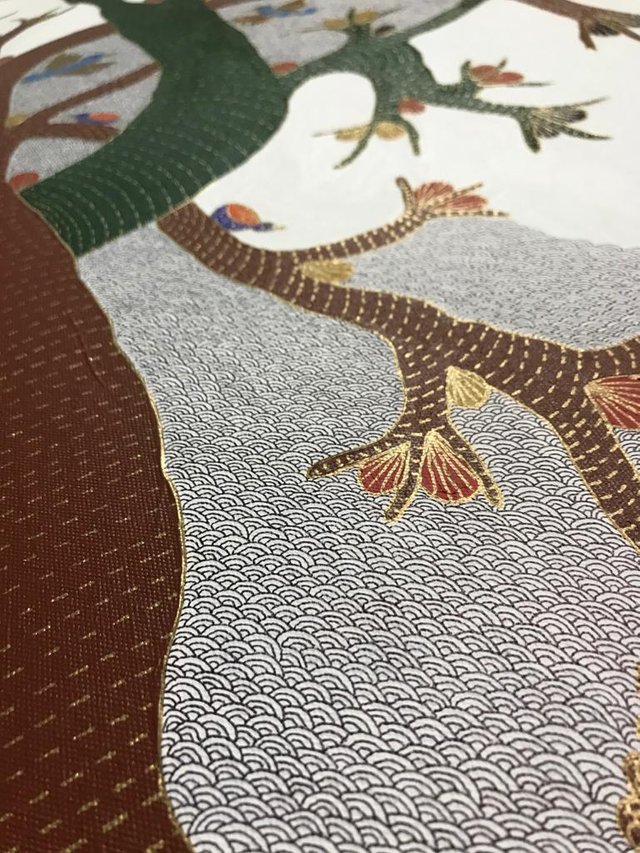 MATERIALS USED.
Canvas - Size 4'x2'
Colors - Acrylic colors
Outline - Charcol stick
Pens - Golden pen and Black sharpie pen.
This time I painted a tree in gond art form. But this big was not in the plan. So, initially, I created a rough outline with a charcoal stick. As in case of any mistake, you can easily erase the charcoal stick marks with the cloth. After the outline, I painted the first coat of acrylic colors and then second. After that, I started other details with the golden pen ( usually Golden pen is not for Gond art but I experimented) and the last process and the most time consuming one was filling it with a black pen.