LORD KRISHNA (Acrylic on canvas)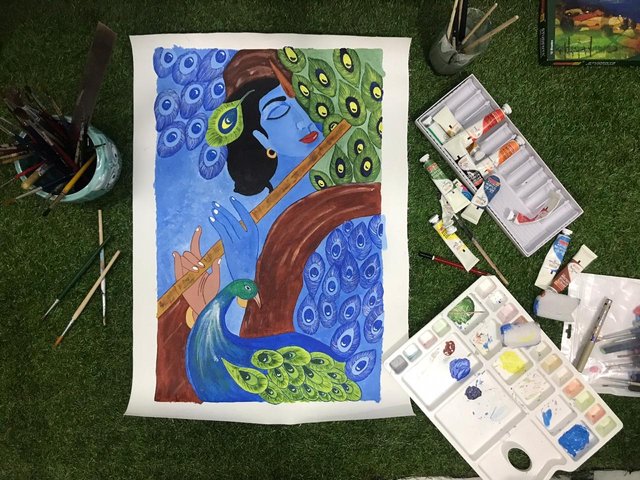 Hello everyone...
wassup ???
I hope everyone is doing great in this new year...
So, this is my first post in 2020.
I am excited to share this one as this painting was a gift to my mom and another thing was I have used acrylic tube colors for the first time.
So, It was a great experience for me as I experimented a lot in this artwork. For merging I used sponge. And all the minute detailings with a thin paintbrush.
Size of this paintings is 1'6'' X 3'0''.
Enjoy process pictures...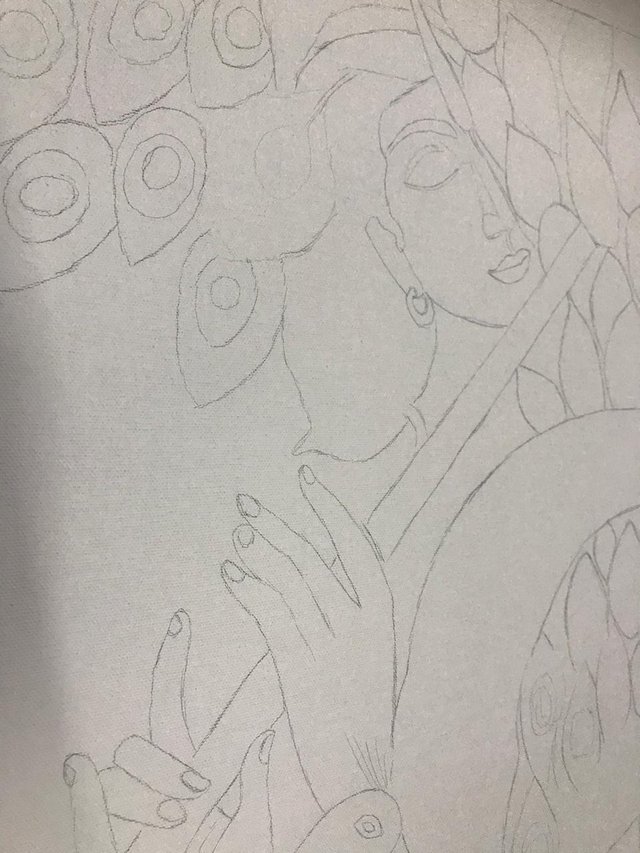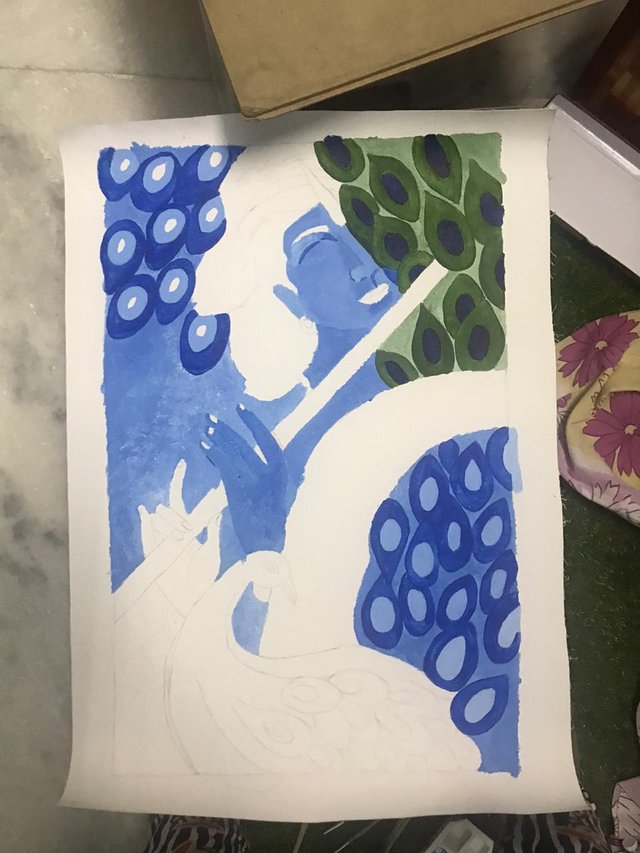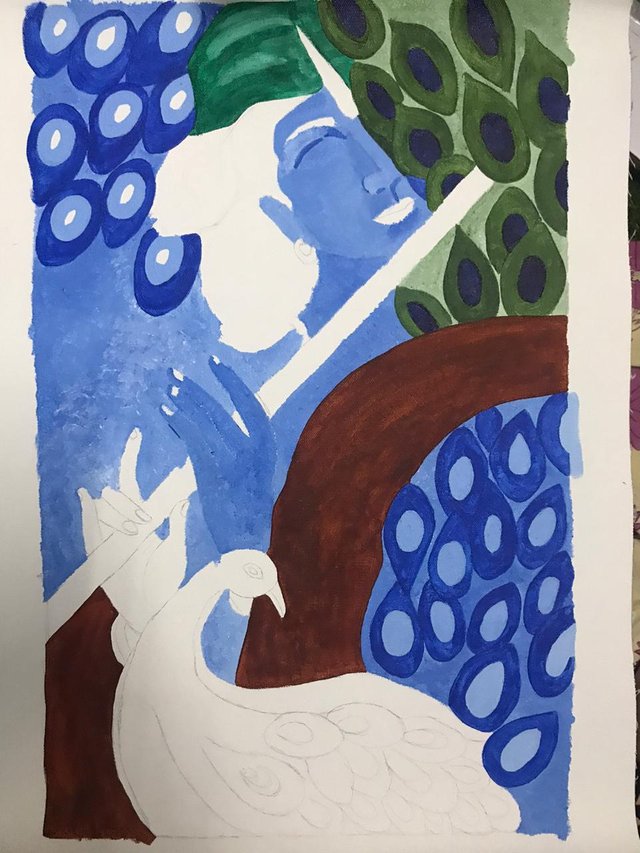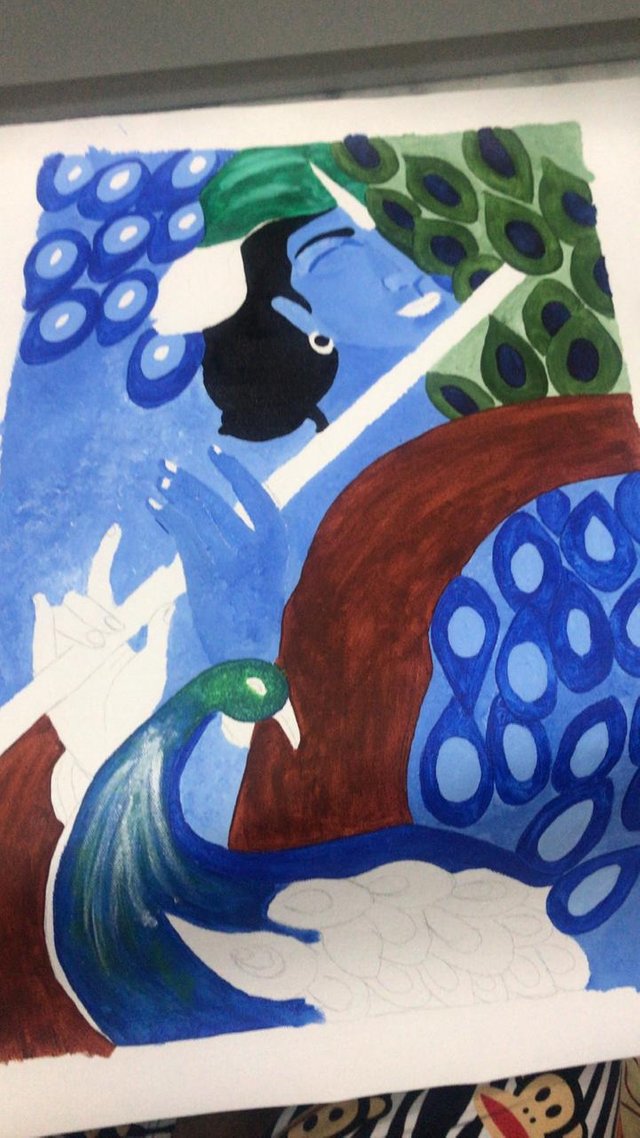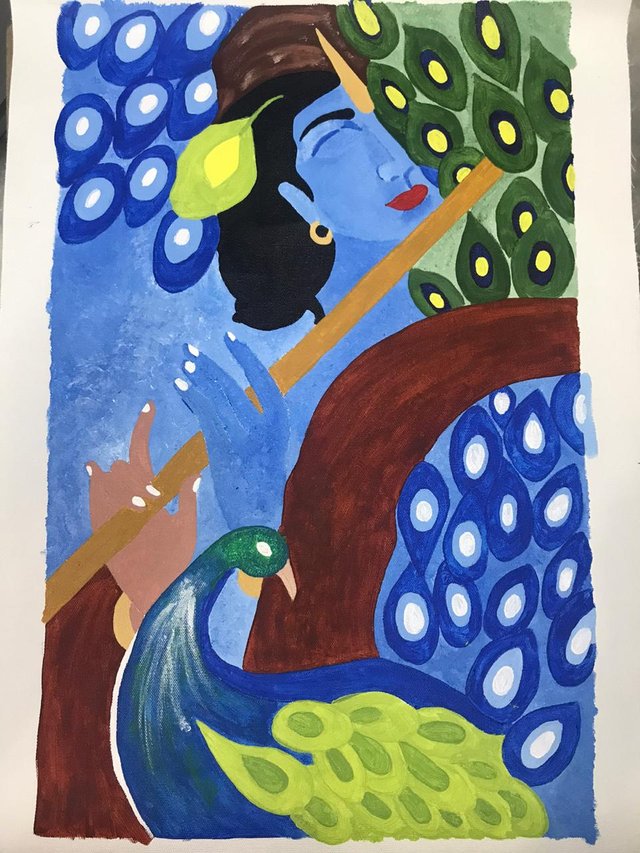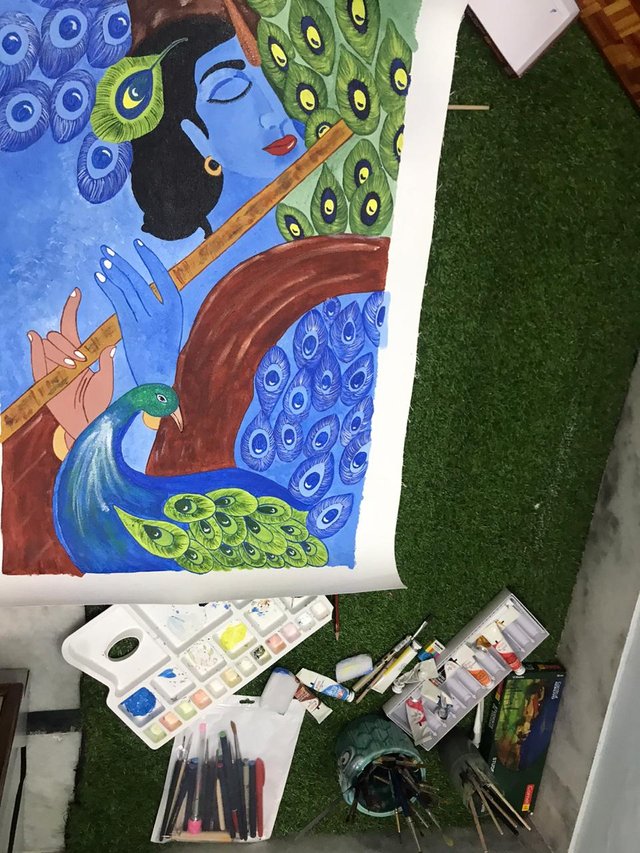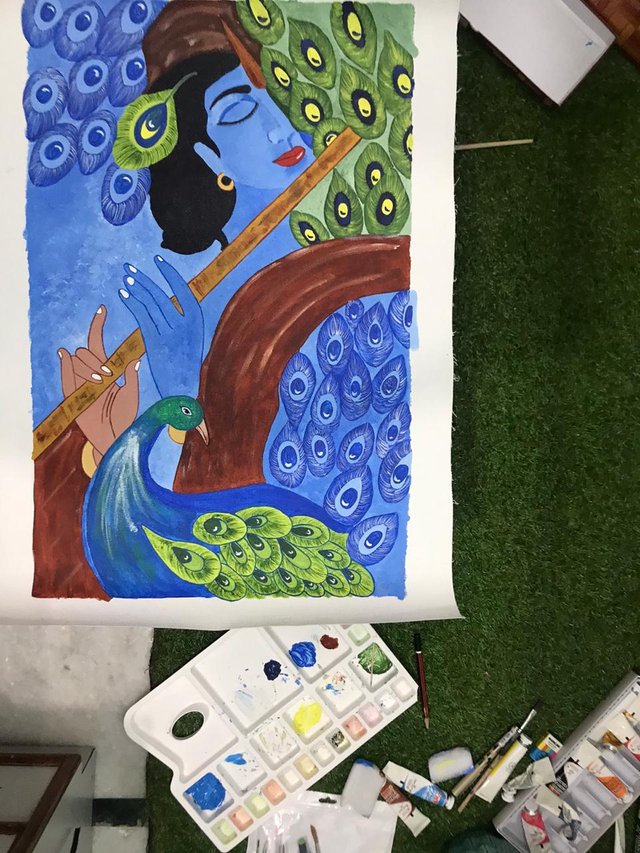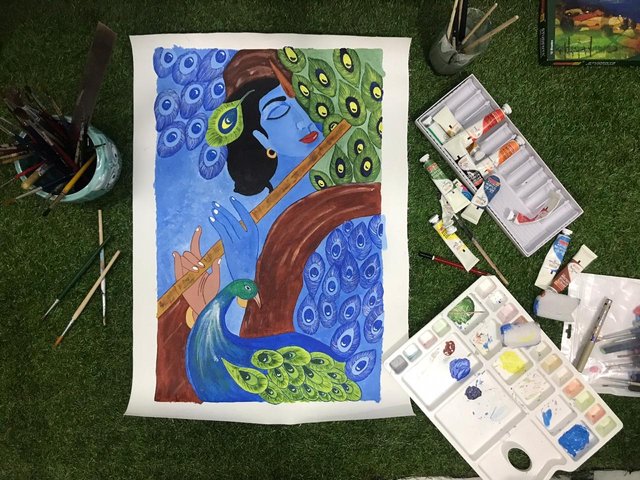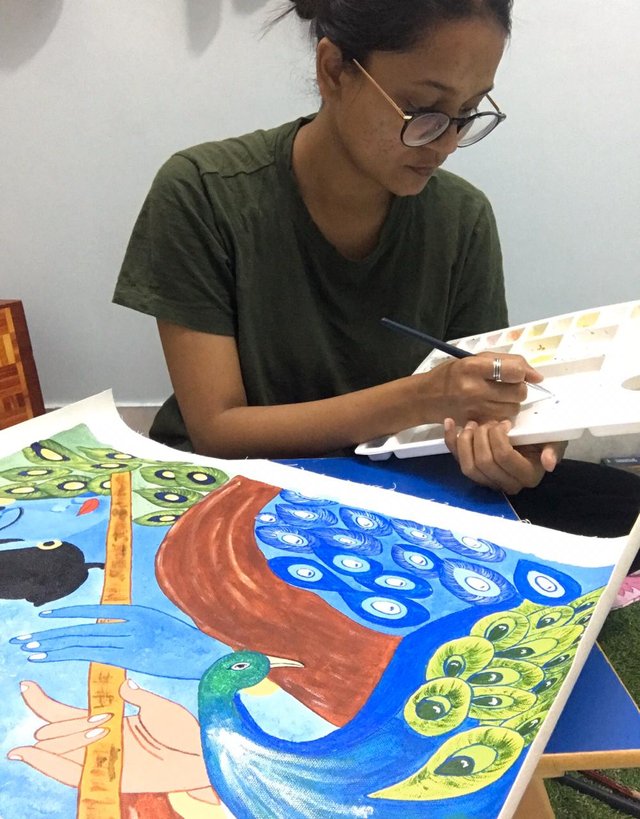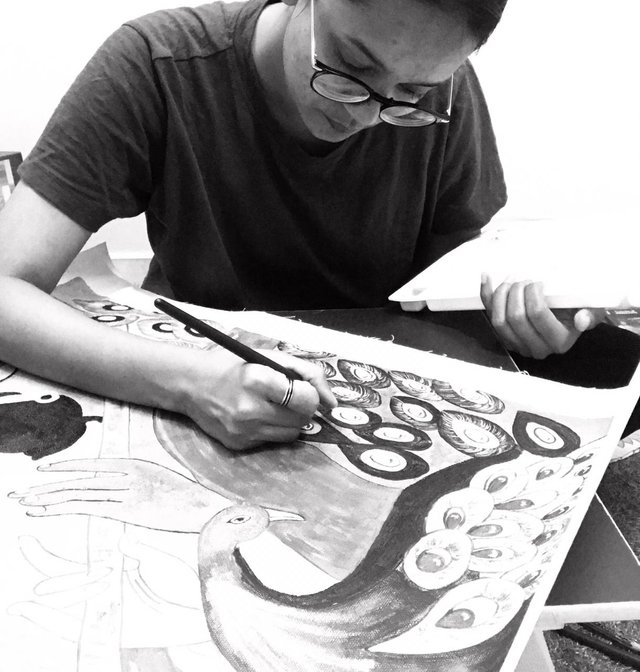 I hope you enjoyed this post.
Happy 2020 to all.