A Glass Art Work in Progress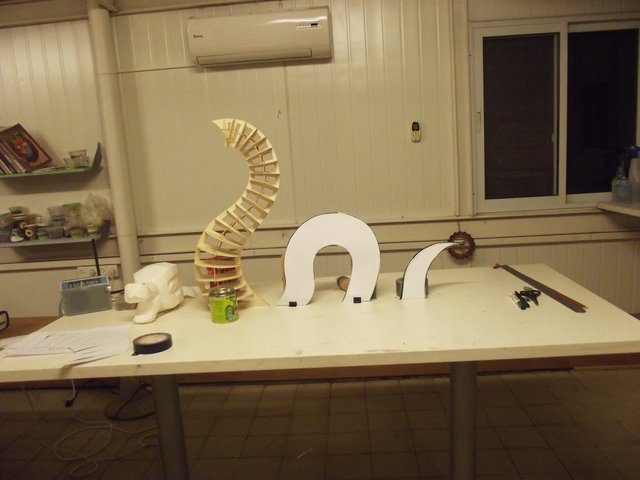 One of the highlights during my Paris trip last November 2018 was my visit to some of the city's museums and galleries. Paris, being home to many remarkable artists as well as artworks, has always been a great idea for lovers of art. Fortunately, I had the golden opportunity to explore and surround myself with Paris' great arts, and it was only a matter of time until I get some new ideas…
Surprisingly, the ideas that came into my mind are not inspired by the artworks I've seen in Paris' museums and galleries, but from a TV SHOW I watched in my hotel room when I felt too tired walking the beautiful streets of the city.
The show I watched was broadcasted by a Japanese channel (and almost the only one in English) which discussed a famous Japanese festival called Aomori Nebuta Matsuri.
This festival showcases parades of gigantic paper floats inspired by figures of gods and historical or mythical figures from both the Japanese and Chinese cultures.
To have a quick grasp of this festival, you can check out a feature of it here:
For more information about Aomori Nebuta Matsuri, this page explains it well: https://www.en-aomori.com/culture-038.html
So, after watching the festival documentary, I had an idea which is quite a dream come true.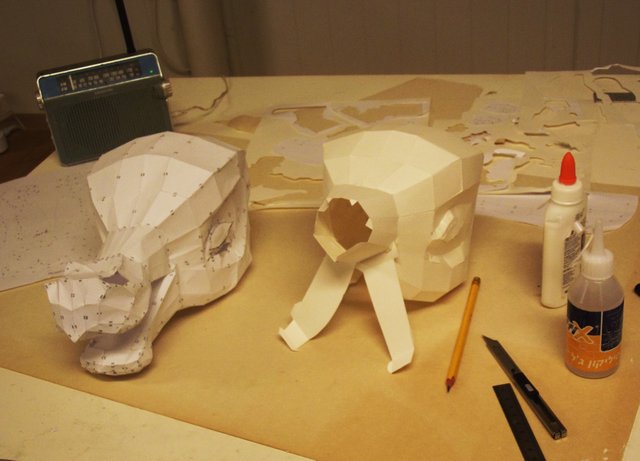 I've always adored the Asian art world, especially the traditional Chinese and Japanese art that laid out the foundation for many art forms we know today. At the same time, I've always wanted to create my own tribute to the Chinese and Japanese dragons, and just waited for the perfect time to combine them in one of my artworks. I guess my Paris trip and that simple TV watching brought forth the perfect time I was looking for.
The Aomori Nebuta Matsuri Festival was definitely the one that filled the gaps. The festival itself is not only a wonder-filled event, but also a long-lasting tradition which showcases best some of the mythologies and tales that shaped the Japanese tradition and global arts.
Thus, being able to seek inspiration and beginning from it, I decided to dedicate my new artwork for those mythologies that, in some way, are part of our lives today. The question is: HOW?
Speaking of myths, one myth that gained much attention in the last few years is GLOBAL WARMING. Even after the vast majority of scientists around the world stated that this phenomenon is caused by humankind, many people, including the leader of the free world, refuse to acknowledge the situation and look for different causes of the problem - from solar influence, to blaming the scientists, weather engineers, and other conspiracy theorists.
Inspired by the Aomori Nebuta Matsuri Festival and combining the Japanese and Chinese Dragons + global warming 'myth', I present to you my new artwork. This work aims to show the world what really causes global warming (Clue: It's a dragon.).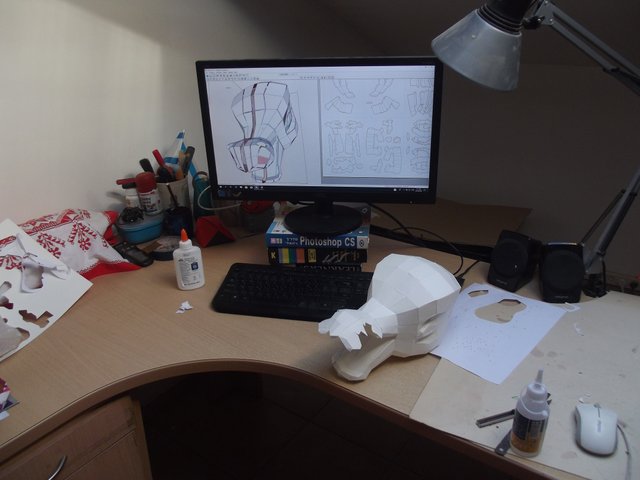 This artwork will also make way for firsts for me. I will be using some new techniques for it, including a combination of cardboard skeleton and glass coating, as well as unique ways to stabilize thin glass objects and more.
The pictures exhibit the different creation stages this artwork took so far. These show how I built the dragon's head using a 3-D software called Hexagon and a paper cutout software called Pepakura, how I designed the body shape, etc.
The next stage will include some glass work, which I will definitely share with you soon! Stay tuned!