Details of My Glass Art 'Red Dragon'
IT'S IN THE DETAILS 🔥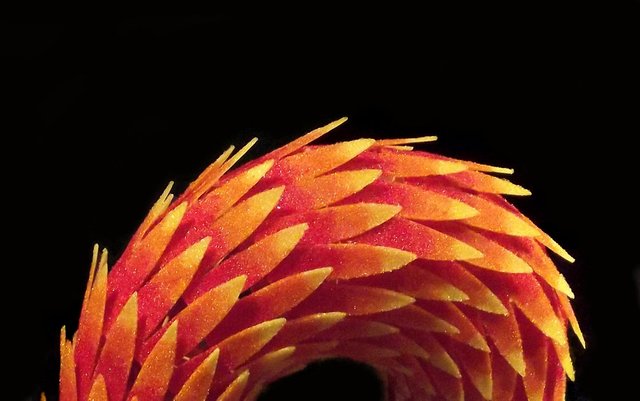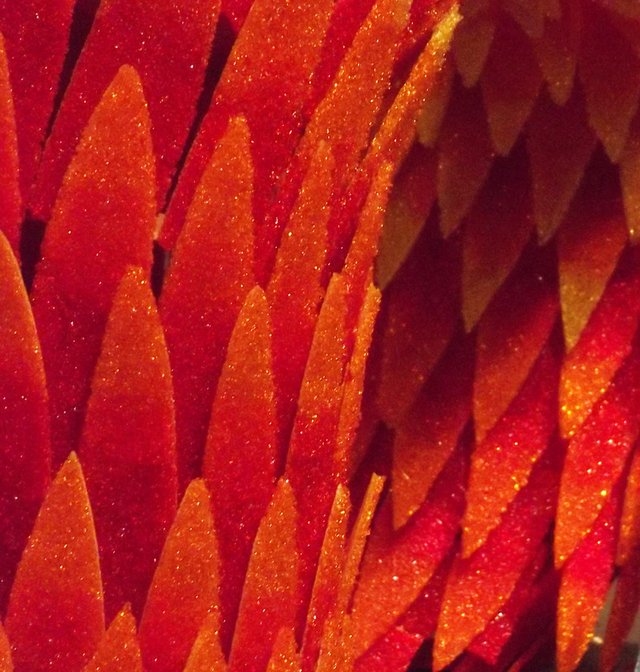 "RED DRAGON"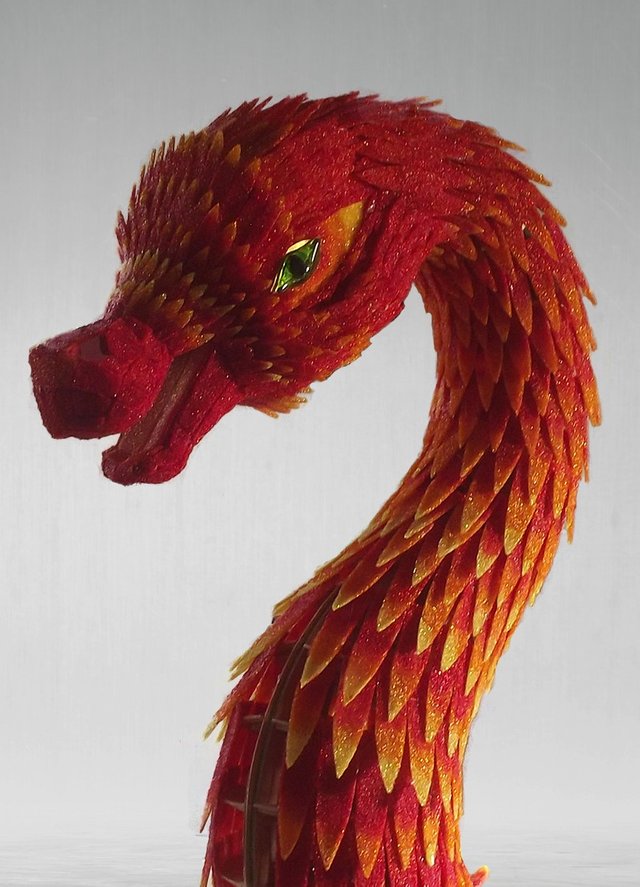 This artwork is composed of fine glass scales over a sturdy wood and cardboard structure.
Intricately made using a unique technique I developed several years ago, Red Dragon is a symbol of my fascination for mythology, legends, the earth, and most importantly, glass.
Red Dragon is on exhibit at the Eretz Israel Museum until 29.05.2021, but is now open for buyers. Art collectors, art lovers, and art dealers are welcome to contact me for more details here or at facebook.com/mczeisler.
Shipping and assembly are free within Israel.
For international buyers, shipping fee at buyer's expense. The artwork will be securely packaged and arranged, and I'll be using a service that specializes in artwork shipping so that you receive the artwork in perfect condition. During assembly, I will assist through video conferencing (Zoom or Skype).
Specifications:
Composition: Fine glass scales on wood/cardboard structure
Height (max.): 62cm
Width: Can vary at client's request
Photo: Hadar Saifan © MUSA, Eretz Israel Museum, Tel Aviv