[The Willow Weeping]
This is a very intimate piece I did to express some things I have been going through at this particular stage in my life.
I hesitate to state my personal meaning behind it because my hope is that the people who view her will be able to see a bit of their own story and life experiences expressed through her as well.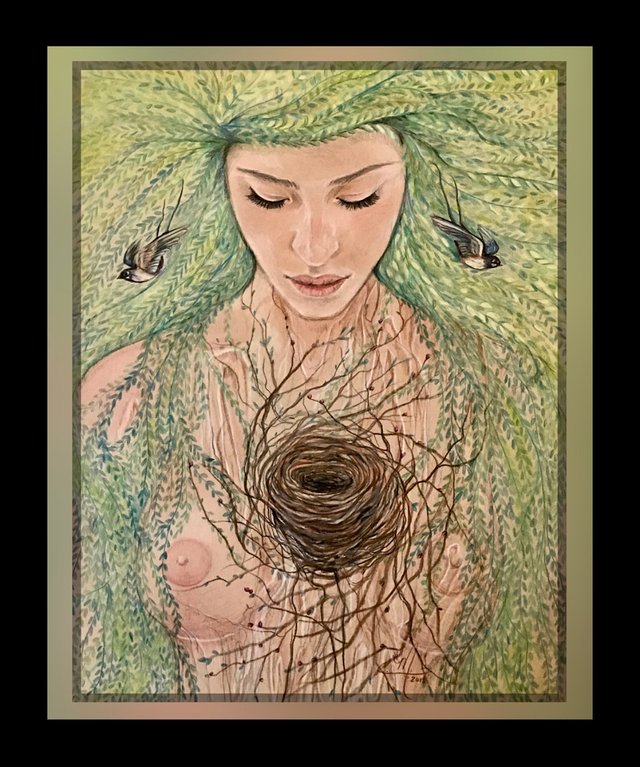 She is done in colored pencils and pastels on 11x14 toned paper.
Below is a time lapse video I posted to YouTube which will give you an idea of my process.
I began with a simple sketch to center the piece. I decided to work from the top down to ensure that any pastels I added wouldn't smear. I wanted the background to have a little glow so I laid down a light layer of pastels with varying shades of greens and yellows, then added detailed branches and leaves on top with my pencils.
I used this same technique throughout. Anything in soft focus was done in pastels and details were added with colored pencils.
I do apologize for flipping the picture around so much during the video. This was my first time lapse and I'm just learning the ropes. (Also, I forgot I was filming half of the time!)
Thanks for giving her a look!
•The music in the video is "Time" by Andrea Marie•