Building BB-9E droid from Star Wars, Episode I "Madness is Back"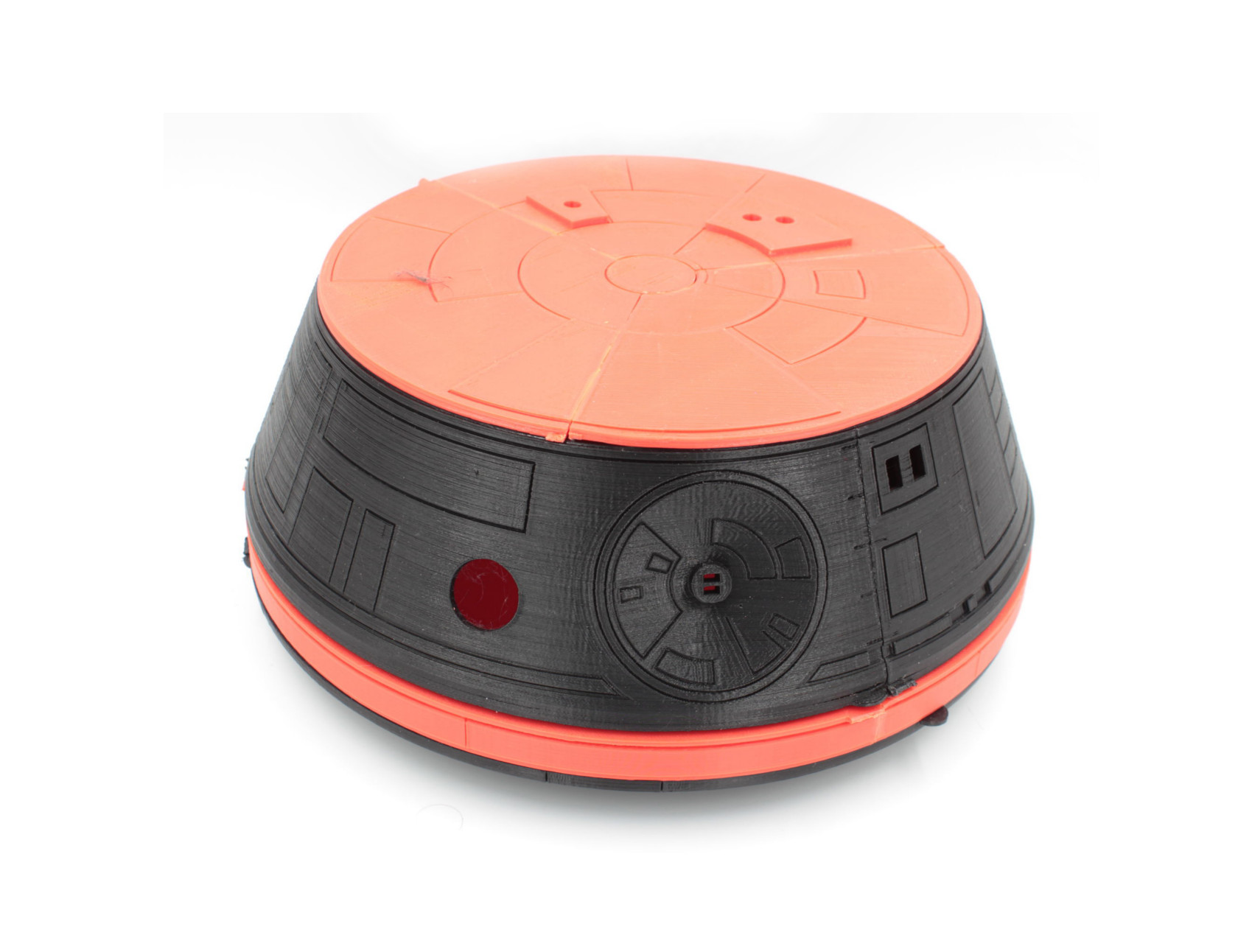 Madness is back. I started building anew droid, BB-9E from recent Star Wars movie. I already forgot all the pains of my previous build, you can read about it in detail in my previous post, which is the first in the series of post about all steps of the build. Most of them will apply to this project. I am going to show it to Public on Dublinmaker at 21 July in Merrion Square Park in Dublin, Ireland, so if you are around, please come and see him alife, touch it and take a selfie. Alright, now I promised to build it, no going back :) That is the best way to motivate yourself to long project, create deadline and announce it, so you will feel bad if you don't deliver ;)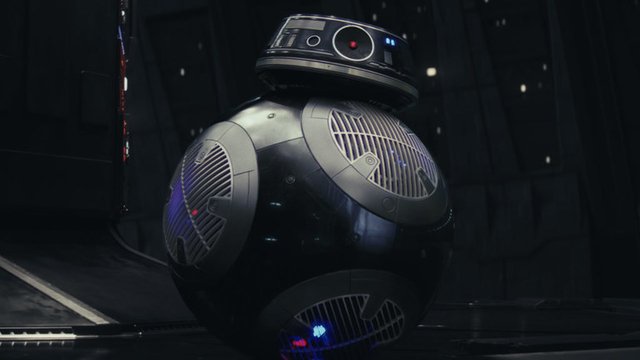 Photo Source: http://www.starwars.com/databank/bb-9e
2 weekends ago I realized, I can't go to this event with the same project- BB-8 even if I will upgrade him with few parts. I want to show something new and exciting. I still have some time left so decided to build it. This time the project should take much less time. I already have a frame with triangles sanded and fitted. They were waiting for rolling mechanism but I realized that I will need to start with injection molded frame as a better base. The one I build is too heavy and less accurate. I don't want to have problems in the future when bad aligment of the panels cause the head to pop and crash. I will use this parts to construct a static figure of BB-9E with animated head. I will need to repaint triangles black and cast new set of 6 rings, fit them and paint. That is the most of the work already done.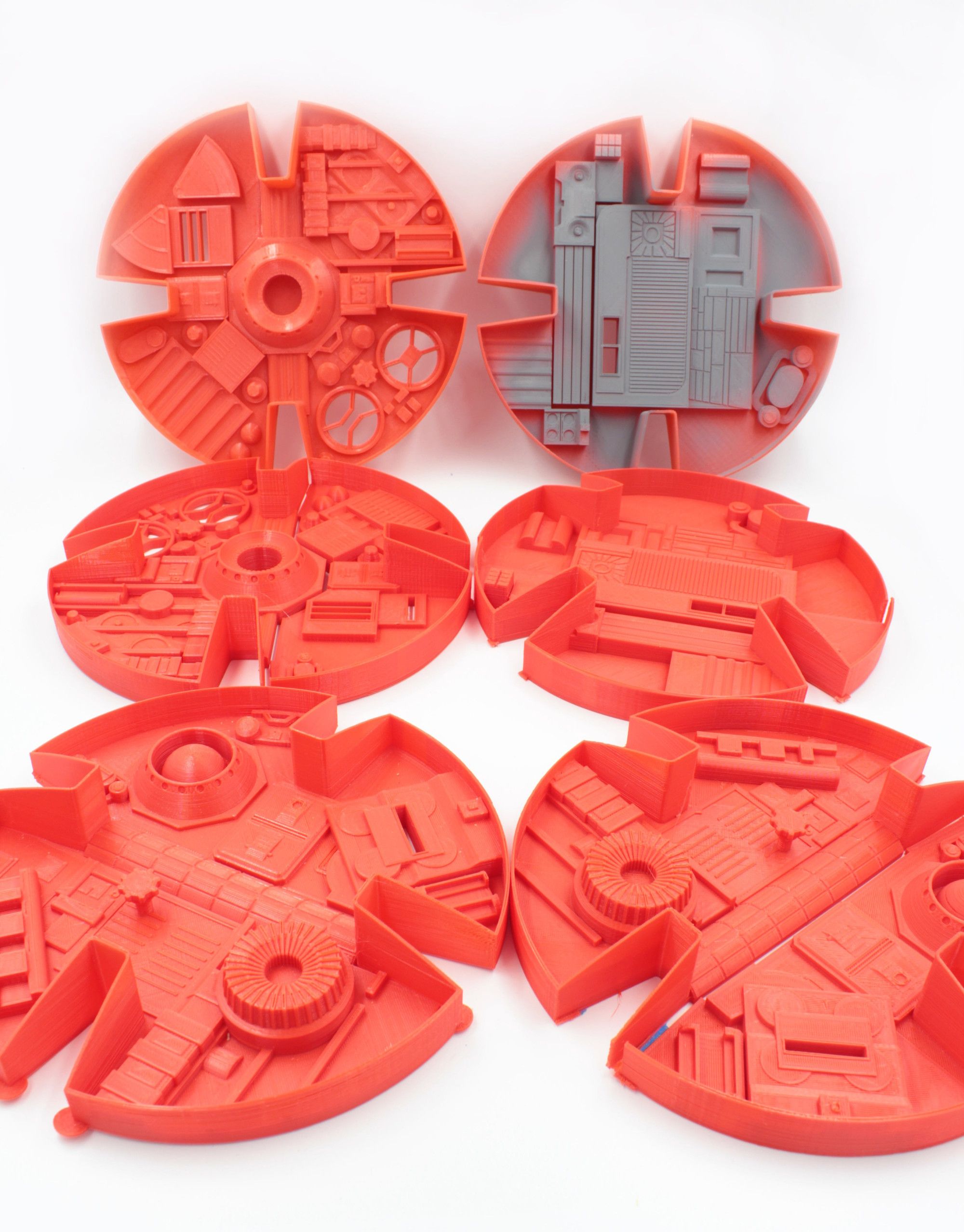 Photo credit: Me
My 2 printers work in other room on plastic panels for last 2 weeks. They just finished all of them so I decided to show you the progress. It is beginning, so I am still excited about it :) Look at these beauties, so detailed. I printed them in plastic I had at home, they will be at the end painted matt black and hidden behind silver grills so I don't need to sand them! Yeees! That would be very hard work. Each of them printed in 2 sections and every half panel takes from 5 to 8.5h print time. All you can see on this photos was made with 1.2 spool of PLA plastic. The files come from BB-8 builders club and this is their official version. They were created before the movie was released but look very accurate with the character. Are you also disappointed how little screen time this droid had? I thought he will have a bigger role, I hope they will show him more in next episode.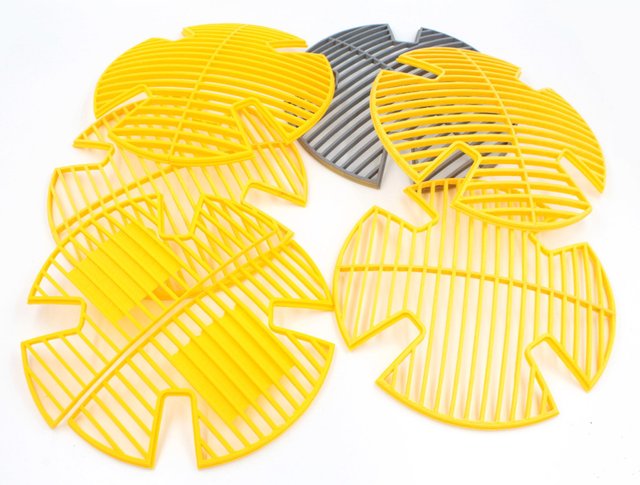 Photo credit: Me
So many grills, all 6 the same. They are printed in halves, each taking 7h and 18m and using 18.777m of plastic with 100% infill. Thats 88hours of printing just for this parts. I think This part will be the hardest to finish. I already started sanding them using the file. After spraying a test piece, I can see lots of holes which will need a lot of filler. I am guessing, I will need to repeat the operation at least 3 times. I want it to look like real metal so can't have any print lines or holes. I will make 3 first and if can't finish all on time, people will be able to look inside the droid. That's great feature on maker fair.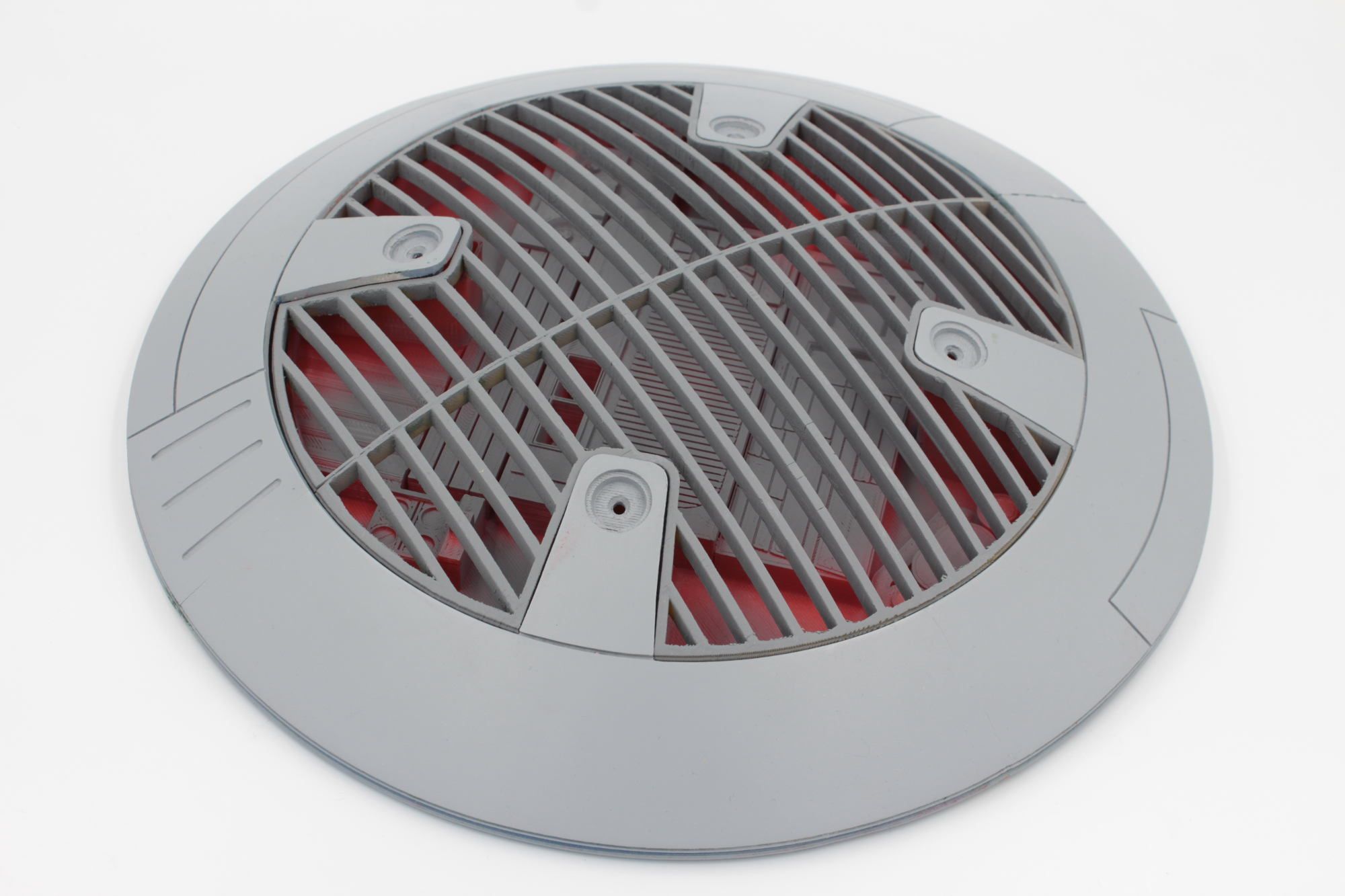 Photo credit: Me
Look at this, isn't it beautiful?? :) So many layers of details! Imagine when it will be all smooth and shiny with blinking lights and all the sounds. He will look awsome! Can't wait to see this guy finished. It will take 2 months minimum to finish him. I will keep you updated so follow my profile and check the feed. If you like others see it, help me with your upvotes. Thanks for your time, for reading it, and now, I am going back to sanding ;) If you havent seen my previous build, check the other post about BB-8. See you later!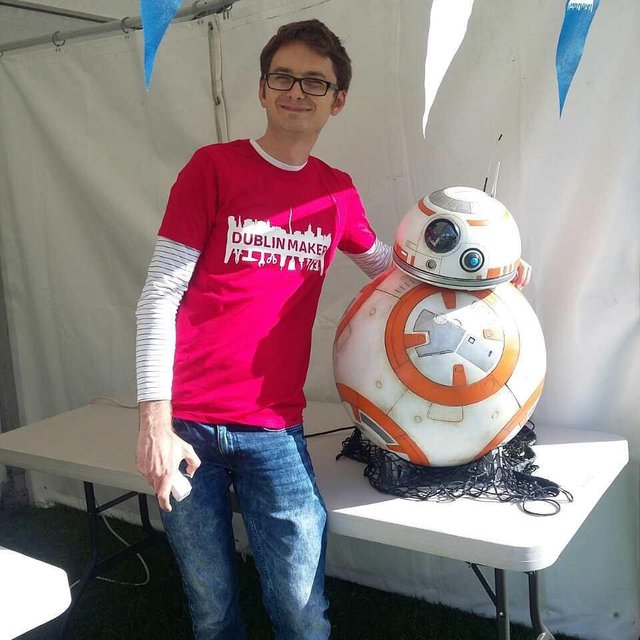 Photo credit: Me