Concept for The Crows Have Eyes 3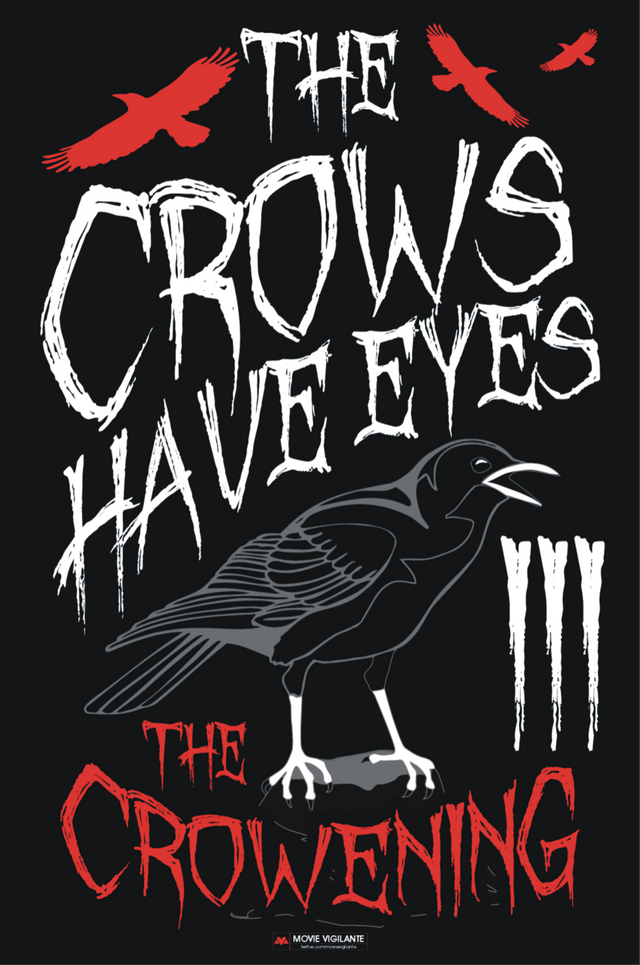 One of my favourite TV shows is the inspiration for this concept movie poster that I created.
Schitt's Creek
In an episode of Schitt's Creek, Moira Rose (Catherine O'Hara) is a former soap opera actress who lands a part in a low-budget, B-movie called The Crows Have Eyes 3: The Crowening. The film shoot takes place in Bosnia.
Dr. Clara Mandrake
Moira's character in the horror movie is that of Dr. Clara Mandrake, an ornithologist. As viewers, we only get a few behind-the-scenes glimpses and hear her recite some of her script lines.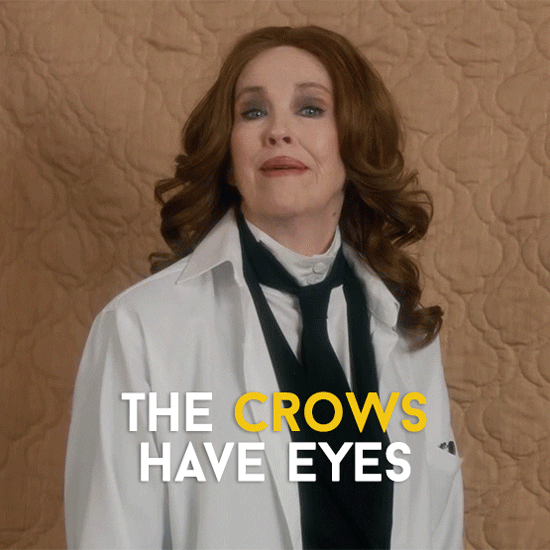 Caws for Alarm
At some point, Dr. Mandrake seems to have mutated into half human, half crow.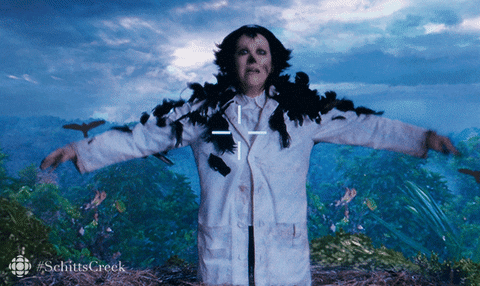 Roundtable Discussion
Have a look at Catherine O'Hara in action as Moira Rose as Dr. Mandrake in this roundtable discussion by the cast of Schitt's Creek. Then maybe you'll understand why I was inspired to create a movie poster for The Crowening.