For Those Times When Space Can Be A Lonely Place...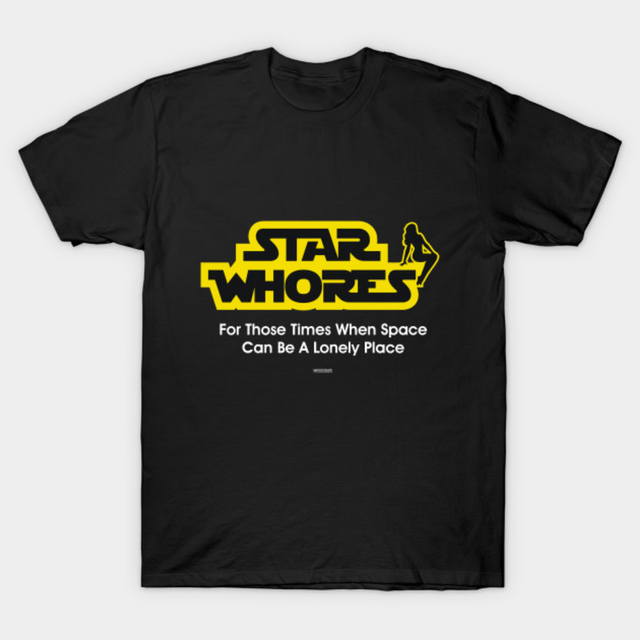 Buy your own Star Whores t-shirt, sticker, mug, etc.
Whorehouse In Space
Do you think there are such things as space brothels? It can get quite lonely if you are traveling solo and don't have a big hairy sidekick to keep you company. I've had this idea for a t-shirt for a long time and I finally got around to designing it. I hope all of you can appreciate the humour in this parody.