Alien vs. Predator
Hello dear Steemians!
You have to see this drawing done from the cover of the Alien vs. Predator movie, however I have to tell you that I was very proud of my work at that time, after all I was and still am a fan. As you can see from the drawing it was made a looooong time ago, and no matter what anyone says I still think the movie is great, just think of it, when that movie came out it was EPIC don't you agree?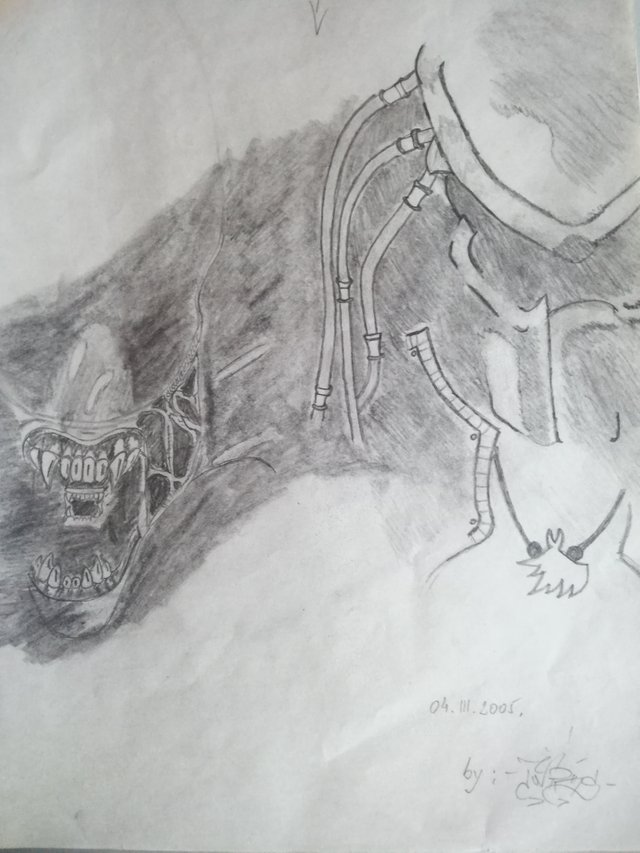 My last post was a bit long so to create balance, this one is short and sweet :).
All comments about the movie or the drawing are welcome, so go ahead my fellow Steemians tell me, what do you think?
As allways thank you for supporting amateur art.